Ad blocker interference detected!
Wikia is a free-to-use site that makes money from advertising. We have a modified experience for viewers using ad blockers

Wikia is not accessible if you've made further modifications. Remove the custom ad blocker rule(s) and the page will load as expected.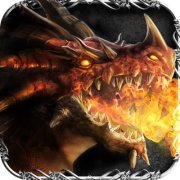 Warrior cards make up your hero's attack and defense team. Each card can level up either by using Experience Books or by obtaining experience from opening the various Secret Boxes. Google Docs Spreadsheet of Warrior Info.
Warriors have the two major battle properties: attack and defense. Additionaly, they have also a race and a rarity. While race doesn't have any impact on gameplay, rarity is a good general indicator of the strength of a warrior, with a higher rarity (measured in stars) being a more powerful warrior. While it is possible for a max-level 8-star warrior to have a lower defense than a 6-star warrior, the sum of the attack and defense statistics of the max-level 8-star will always be higher than that of the 6-star.
Rarity 9 Warriors - Max Strength (Level 300 or 400)
Warrior
Attack
Defense
Total
Arch-Demon Magda (level 400)
21,973
13,446
35,419
Arch-Demon Magda (Evolution I)
23,730
14,521
38,251
Asheb (level 400)
2,000
5,030
7,030
Asheb(Evolution I)
3,600
9,054
12,654
Asheb(Evolution II)
5,200
13,078
18,278
Asheb(Evolution III)
6,800
17,102
23,902
Asheb(Evolution IV)
8,400
21,126
29,526
Asheb(Evolution V)
10,000
25,150
35,150
Asheb(Evolution VI)
11,600
29,174
40,774
Asheb(Evolution VII)
13,200
33,198
46,398
Captain Lashback
5,219
6,891
12,110
Captain Lashback (Evolution I)
7,045
9,302
16,347
Captain Lashback (Evolution II)
8,872
11,714
20,586
Captain Lashback (Evolution III)
10,698
14,126
24,824
Captain Lashback (Evolution IV)
12,525
16,538
29,063
Captain Lashback (Evolution V)
14,352
18,950
33,302
Captain Lashback (Evolution VI)
16,178
21,362
37,540
Captain Lashback (Evolution VII)
18,005
23,773
41,778
Captain Lashback (Evolution VIII)
19,832
26,185
46,017
Circe
19,119
16,019
35,138
Demigod Dragon
18,023
17,226
35,249
Dominion Dragon
17,715
17,498
35,213
Draconis Proelium
17,950
16,942
34,892
Endgame
16,067
19,003
35,070
Endymion
19,764
20,105
39,869
Father Time
17,000
23,000
40,000
Father Time (Evolution I)
18,360
24,840
43,200
Father Time (Evolution II)
19,720
26,679
46,399
Flammel
5,869
4,131
10,000
Flammel (Evolution I) °
10,564
7,435
17,999
Flammel (Evolution II)
15,259
10,740
25,999
Flammel (Evolution III)
19,954
14,045
33,999
Flammel (Evolution IV)
24,649
17,350
41,999
Flammel (Evolution V)
29,345
20,655
50,000
Flammel (Evolution VI)
34,040
23,959
57,999
Flammel (Evolution VII)
38,735
27,264
65,999
Gavarenth /

Drol Esrever (same stats!)

4,673
2,327
7,000
Gavarenth (Evolution I)
8,411
4,188
12,599
Gavarenth (Evolution II)
12,149
6,050
18,199
Gavarenth (Evolution III)
15,888
7,911
23,799
Gavarenth (Evolution IV)
19,626
9,773
29,399
Gavarenth (Evolution V)
23,365
11,635
35,000
Gavarenth (Evolution VI)
27,103
13,496
40,599
Gavarenth (Evolution VII)
30,841
15,358
46,199
General Carnell
General Carnell (Evolution I)
General Carnell (Evolution II)
15,322
26,806
42,128
Hadrian
8,108
5,073
13,181
Hadrian (Evolution I) °
14,594
9,131
23,725
Hadrian (Evolution II)
21,080
13,189
34,269
Hadrian (Evolution III)
27,567
17,248
44,825
Hadrian (Evolution IV)
34,053
21,306
55,359
Hadrian (Evolution V)
40,540
25,365
65,905
Hadrian (Evolution VI)
47,026
29,423
76,449
Hadrian (Evolution VII)
53,512
33,481
86,993
Jack the Reaper (Evo I)
44,977
20,167
65,144
King Hamlet
10,223
29,310
39,533
King Hamlet (Evo I)
11,040
31,654
42,694
King Hamlet (Evo II)
11,858
33,999
45,857
King Proteus
4,673
2,750
7,423
King Proteus (Evo I)
8,177
4,812
12,989
King Proteus (Evo II)
11,682
6,875
18,557
King Proteus (Evo III)
15,187
6,875
22,062
King Proteus (Evo IV)
18,692
11,000
29,692
King Proteus (Evo V)
22,196
13,062
35,258
King Proteus (Evo VI)
25,701
15,125
40,826
King Proteus (Evo VII)
29,206
17,187
46,393
Lance
6,108
4,480
10,588
Lance (Evolution I) °
10,994
8,064
19,058
Lance (Evolution II)
15,880
11,648
27,528
Lance (Evolution III)
20,767
15,232
35,999
Lance (Evolution IV)
25,653
18,816
44,469
Lance (Evolution V)
30,540
22,400
52,940
Lance (Evolution VI)
35,426
25,984
61,410
Lance (Evolution VII)
40,312
29,568
69,880
Neolith Dragon
24,000
14,000
38,000
Neolith Dragon (Evolution I)
25,920
15,120
41,040
Neolith Dragon (Evolution II)
27,839
16,239
44,078
Nurphen
8,053
1,467
9,520
Nurphen (Evolution I) °
14,495
2,640
17,135
Nurphen (Evolution II)
20,937
3,814
24,751
Nurphen (Evolution III)
27,380
4,987
32,367
Nurphen (Evolution IV)
33,822
6,161
39,983
Nurphen (Evolution V)
40,265
7,335
47,600
Nurphen (Evolution VI)
46,707
8,508
55,215
Nurphen (Evolution VII)
53,149
9,682
62,831
Orion the Hunter
11,247
1,253
12,500
Orion the Hunter (Evolution I) °
20,244
2,255
22,499
Orion the Hunter (Evolution II)
29,242
3,257
32,499
Orion the Hunter (Evolution III)
38,239
4,260
42,499
Orion the Hunter (Evolution IV)
47,237
5,262
52,499
Orion the Hunter (Evolution V)
56,235
6,265
62,500
Orion the Hunter (Evolution VI)
65,232
7,267
72,499
Orion the Hunter (Evolution VII)
74,230
8,269
82,499
Rock Catrina
23,000
16,700
39,700
Rock Catrina (Evolution I)
24,840
18,036
42,876
Rock Catrina (Evolution II)
26.680
19.372
46.052
Salantar
16,025
19,036
35,061
Supreme Adalphine Dragon
18,354
16,745
35,099
The Twins (reverged)
26,349
13,643
39,992
Tyrael
2,000
5,030
7,030
Tyrael(Evolution I)
3,600
9,054
12,654
Tyrael (Evolution II)
5,200
13,078
18,278
Tyrael (Evolution III)
6,800
17,102
23,902
Tyrael (Evolution IV)
8,400
21,126
29,526
Tyrael (Evolution V)
10,000
25,150
35,150
Tyrael (Evolution VI)
11,600
29,174
40,774
Tyrael (Evolution VII)
13,200
33,198
46,398
Varuk
4,210
1,525
5,735
Varuk (Evolution I)
7,999
2,897
10,896
Varuk (Evolution II)
11,788
4,270
16,058
Varuk (Evolution III)
15,577
5,642
21,219
Varuk (Evolution IV)
19,366
7,014
26,380
Varuk (Evolution V)
23,155
8,387
31,542
Varuk (Evolution VI)
26,944
9,760
36,704
Varuk (Evolution VII)
30,733
11,132
41,865
Varuk (Evolution VIII)
34,522
12,504
47,026
Varuk (Evolution IX)
38,311
13,877
52,188
Verdrak
23,417
14,833
38,250
Verdrak (Evolution I)
25,290
16,019
41,309
Verdrak (Evolution II)
27,163
17,206
44,369
Xaphan (Evolution II)
46,281
11,718
58,000
° cannot be evolved after the event ends

Return to Top
Rarity 8 Warriors - Max Strength (Level 200)

| Warrior | Attack | Defense | Total |
| --- | --- | --- | --- |
| A Deadly Combination | 9,965 | 7,038 | 17,003 |
| Adamantine Dragon | 8,929 | 5,842 | 14,771 |
| Adamantine Dragon (Evolution I) | 9,554 | 6,250 | 15,804 |
| Adamantine Dragon (Evolution II) | 10,179 | 6,659 | 16,838 |
| Adrei | | | |
| Adrei (Evolution I) | | | |
| Adrei (Evolution II) | 13,947 | 4,064 | 18,011 |
| Agamemnon | 10,044 | 5,356 | 15,400 |
| Agamemnon (Evolution I) | 10.747 | 5.730 | 16.477 |
| Agamemnon (Evolution II) | 11.450 | 6.105 | 17.555 |
| Alabaster Dragon | 10,854 | 7,482 | 18,336 |
| Alvah | 5,628 | 11,296 | 16,924 |
| Alvah (Evolution I) | 6,021 | 12,086 | 18,107 |
| Alvah (Evolution II) | 6,417 | 12,878 | 19,295 |
| Amelia | 13,794 | 5,677 | 19,471 |
| Ammon | 10,495 | 4,862 | 15,357 |
| Ammon (Evolution I) | 11,964 | 5,542 | 17,506 |
| Ammon (Evolution II) | 13,433 | 6,224 | 19,657 |
| Anno Dragon | 11,023 | 3,506 | 14,529 |
| Anno Dragon (Evolution I) | 11.794 | 3.751 | 15.545 |
| Anno Dragon (Evolution II) | 12,566 | 3,996 | 16,562 |
| Apotelius | 11,042 | 8,828 | 19,870 |
| Apotelius (Evolution I) | | | |
| Apotelius (Evolution II) | 12,587 | 10,063 | 22,650 |
| Archdemon | 10,578 | 5,906 | 16,484 |
| Arnulf | | | |
| Arnulf (Evo I) | | | |
| Arnulf (Evo II) | 18,122 | 3,820 | 21,942 |
| Artoria | 5.932 | 9.688 | 15.620 |
| Artoria (Evolution I) | | | |
| Artoria (Evolution II) | 6,762 | 11,044 | 17,806 |
| Astarot | 10,400 | 5,200 | 15,600 |
| Aveeg | 12,032 | 2,932 | 14,964 |
| Aveeg (Evolution I) | 12,874 | 3,137 | 16,011 |
| Aveeg (Evolution II) | 13,716 | 3,342 | 17,058 |
| Aveeg (Evolution III) | 14,558 | 3,547 | 18,105 |
| Aveeg (Evolution IV) | 15,400 | 3,752 | 19,152 |
| Aveeg (Evolution V) | 16,243 | 3,958 | 20,201 |
| Aveeg (Evolution VI) | 17,085 | 4,163 | 21,248 |
| Aveeg (Evolution VII) | 17,927 | 4,368 | 22,295 |
| Aveeg (Evolution VIII) | 18,769 | 4,573 | 23,342 |
| Balaria | 11,312 | 5,611 | 16,923 |
| Balaria (Evolution I) | 12,103 | 6,003 | 18,106 |
| Balaria (Evolution II) | 12,896 | 6,397 | 19,293 |
| Balder | 10,923 | 5,722 | 16,645 |
| Balder (Evolution I) | 11,687 | 6,123 | 17,810 |
| Balder (Evolution II) | 12,452 | 6,523 | 18,975 |
| Bard of Darkness | 12,003 | 5,958 | 17,961 |
| Bard of Darkness (Evolution I) | 12,843 | 6,375 | 19,218 |
| Bard of Darkness (Evolution II) | 13,683 | 6,792 | 20,475 |
| Battlefield Lovers | 9,327 | 5,559 | 14,886 |
| Battlefield Lovers (Evolution I) | 9,979 | 5,948 | 15,927 |
| Battlefield Lovers (Evolution II) | 10,632 | 6,337 | 16,969 |
| Beast | 10,222 | 5,381 | 15,603 |
| Beast (Evolution I) | | | |
| Beast (Evolution II) | 11,653 | 6,134 | 17,787 |
| Behemoth of the Dark | 9,747 | 7,018 | 16,765 |
| Behemoth of the Dark (Evolution I) | 10,429 | 7,509 | 17,938 |
| Behemoth of the Dark (Evolution II) | 11,111 | 8,000 | 19,111 |
| Belle | 4,945 | 8,023 | 12,098 |
| Belle (Evolution I) | 5,291 | 8,584 | 13,875 |
| Belle (Evolution II) | 5,637 | 9,146 | 14,783 |
| Belle (Evolution III) | 5,983 | 9,707 | 15,690 |
| Belle (Evolution IV) | 6,329 | 10,269 | 16,598 |
| Belle (Evolution V) | 6,675 | 10,831 | 17,506 |
| Belle (Evolution VI) | 7,021 | 11,392 | 18,413 |
| Belle (Evolution VII) | 7,368 | 11,954 | 19,322 |
| Beowulf | 10,533 | 5,849 | 16,382 |
| Beowulf (Evolution I) | 11,270 | 6,258 | 17,528 |
| Beowulf (Evolution II) | 12,007 | 6,667 | 18,674 |
| Bosdier | 6,310 | 9,010 | 15,320 |
| Bosdier (Evolution I) | | | |
| Bosdier (Evolution II) | 7,193 | 10,271 | 17,464 |
| Brahma | 6,672 | 9,037 | 15,709 |
| Brahma (Evolution I) | 7,139 | 9,669 | 16,808 |
| Brahma (Evolution II) | 7,606 | 10,302 | 17,908 |
| Brotherhood of the Shadow | 11,655 | 6,362 | 18,017 |
| Cain | 5,819 | 10,553 | 16,372 |
| Cain (Evolution I) | 6,225 | 11,290 | 17,515 |
| Cain (Evolution II) | 6,633 | 12,030 | 18,663 |
| Callyta Ferle | 7,431 | 7,622 | 15,053 |
| Callyta Ferle (Evolution I) | | | |
| Callyta Ferle (Evolution II) | 8,471 | 8,689 | 17,160 |
| Calibrated Dragon | 9,340 | 5,736 | 15,076 |
| Calibrated Dragon (Evolution I) | 9,993 | 6,137 | 16,130 |
| Calibrated Dragon (Evolution II) | 10,647 | 6,539 | 15,076 |
| Cao Cao | | | |
| Cao Cao (Evolution I) | 12,988 | 4,555 | 17,543 |
| Cao Cao (Evolution II) | | | |
| Captain Joe | | | |
| Captain Joe (Evolution I) | | | |
| Captain Joe (Evolution II) | 10,572 | 5,617 | 16,189 |
| Chaos & Order | | | |
| Chaos & Order (Evolution I) | | | |
| Chaos & Order (Evolution II) | 16,987 | 6,012 | 22,999 |
| Chimera Demon the Demonisher | 6,773 | 12,103 | 18,876 |
| Chimera Dragon the Destroyer | 12,050 | 6,819 | 18,869 |
| Christine | 5,102 | 9,900 | 15,002 |
| Christine (Evolution I) | 5,459 | 10,593 | 16,052 |
| Christine (Evolution II) | 5,816 | 11,286 | 17,102 |
| Circe | 13,105 | 6,483 | 19,588 |
| Citrine | 10,256 | 7,684 | 17,940 |
| Citrine (Evolution I) | 10,973 | 8,221 | 19,194 |
| Citrine (Evolution II) | 11,691 | 8,759 | 20,450 |
| Claudio the Philosopher | 5,982 | 9,123 | 15,105 |
| Claudio the Philosopher (Evolution I) | | | |
| Claudio the Philosopher (Evolution II) | 6,819 | 10,400 | 17,219 |
| Clephe | 9,365 | 4,097 | 13,462 |
| Clephe (Evolution I) | 10,020 | 4,383 | 14,403 |
| Clephe (Evolution II) | 10,676 | 4,670 | 15,646 |
| Clephe (Evolution III) | 11,331 | 4,957 | 16,288 |
| Clephe (Evolution IV) | 11,987 | 5,244 | 17,231 |
| Clephe (Evolution V) | 12,642 | 5,530 | 18,172 |
| Clephe (Evolution VI) | 13,298 | 5,817 | 19,115 |
| Clephe (Evolution VII) | 13,953 | 6,104 | 20,057 |
| Clephe (Evolution VIII) | 14,609 | 6,391 | 21,000 |
| Colossus Dragon | 6,584 | 10,946 | 17,530 |
| Condemned Dragon | 5,206 | 11,152 | 16,358 |
| Condemned Dragon (Evolution I) | 5,570 | 11,932 | 17,502 |
| Condemned Dragon (Evolution II) | 5,934 | 12,713 | 18,647 |
| Conflagration Dragon | 6,467 | 10,801 | 17,268 |
| Corinth | 5,522 | 11,588 | 17,110 |
| Corinth (Evolution I) | 5,909 | 12,399 | 18,308 |
| Corinth (Evolution II) | 6,295 | 13,210 | 19,505 |
| | 10,903 | 7,037 | 17,940 |
| Cove Dragon | 9,538 | 6,178 | 15,716 |
| Cove Dragon (Evolution I) | 10,205 | 6,610 | 16,815 |
| Cove Dragon (Evolution II) | 10,873 | 7,042 | 17,915 |
| Cronus | 5,270 | 12,322 | 17,592 |
| Cronus (Evolution I) | 5,638 | 13,184 | 18,822 |
| Cronus (Evolution II) | 6,007 | 14,047 | 20,054 |
| Crysta | 7,994 | 11,876 | 19,870 |
| Crysta (Evolution I) | 8,553 | 12,707 | 21,260 |
| Crysta (Evolution II) | 9,113 | 13,538 | 22,651 |
| Daas | 12,578 | 3,202 | 15,780 |
| Daas (Evolution I) | 13,458 | 3,426 | 16,884 |
| Daas (Evolution II) | 14,338 | 3,650 | 17,988 |
| Dark Bishop Summoner | 5,613 | 10,245 | 15,858 |
| Dark Lord Andromalius | 10,115 | 6,052 | 16,167 |
| Dark Messenger | 12,521 | 5,049 | 17,570 |
| Dark Messenger (Evolution I) | 13,397 | 5,402 | 18,799 |
| Dark Messenger (Evolution II) | 14,273 | 5,755 | 20,028 |
| Dartan | 10,992 | 3,533 | 14,525 |
| Dartan (Evolution I) | 11,761 | 3,780 | 15,541 |
| Dartan (Evolution II) | 12,530 | 4,027 | 16,557 |
| Demon General Bottis | 15982 | 4193 | 20175 |
| Demon of the Woods | 11,957 | 3,640 | 15,597 |
| Demon of the Woods (Evolution I) | | | |
| Demon of the Woods (Evolution II) | 13,630 | 4,149 | 17,779 |
| Demonic Cyclone | 11,708 | 5,700 | 17,408 |
| Demonic Cyclone (Evolution I) | 12,527 | 6,099 | 18,626 |
| Deslen and Halea | 4,502 | 13,668 | 18,170 |
| Deslen and Halea (Evolution I) | 4,817 | 14,624 | 19,441 |
| Deslen and Halea (Evolution II) | 5,132 | 15,581 | 20,713 |
| Doctor Eisenhardt | 5,643 | 11,053 | 16,696 |
| Doctor Eisenhardt (Evolution I) | 6,038 | 11,826 | 17,864 |
| Doctor Eisenhardt (Evolution II) | 6,433 | 12,600 | 19,033 |
| Dogether | 5,450 | 9,750 | 15,200 |
| Dogether (Evolution I) | 5,831 | 10,432 | 16,263 |
| Dogehter (Evolution II) | 6,213 | 11,115 | 17,328 |
| Doppel Dragon | 3,559 | 13,109 | 16,668 |
| Doppel Dragon (Evolution I) | 3,808 | 14,026 | 17,834 |
| Doppel Dragon (Evolution II) | 4,057 | 14,944 | 19,001 |
| Doppelganger Carnell | 11,202 | 6,295 | 17,497 |
| Doppelganger Gore | 11,335 | 6,163 | 17,494 |
| Doppelganger Hale | 8,308 | 7,964 | 16,272 |
| Doppelganger Lynne | 5,438 | 10,774 | 16,212 |
| Doppelganger Spry | 6,373 | 11,088 | 17,461 |
| Doppelganger Thorin | 6,261 | 11,203 | 17464 |
| Doyle O'Connor | 5,200 | 9,300 | 14,500 |
| Doyle O'Connor (Evolution I) | 5,564 | 9,951 | 15,515 |
| Doyle O'Connor (Evolution II) | 5,928 | 10,602 | 16,830 |
| Draconian Aquilon of Regalia | 13,597 | 6,578 | 20,175 |
| Draconian Aquilon of Regalia (Evolution I) | 14,548 | 7,038 | 21,586 |
| Draconian Aquilon of Regalia (Evolution II) | 15,500 | 7,498 | 22,998 |
| Dragon of Olympus | 12,246 | 3,376 | 15,622 |
| Dragon of Olympus (Evolution I) | | | |
| Dragon of Olympus (Evolution II) | 13,960 | 3,848 | 17,808 |
| Dragoon Raider | 9,425 | 5,521 | 14,944 |
| Dragoon Raider (Evolution I) | 10,083 | 5,906 | 15,989 |
| Dragoon Raider (Evolution II) | 10,744 | 6,293 | 17,037 |
| Durin the Great | | | |
| Durin the Great (Evolution I) | | | |
| Durin the Great (Evolution II) | 11,183 | 5,779 | 16,962 |
| Eastern Promises | 8,668 | 6,204 | 14,872 |
| Eastern Promises (Evolution I) | 9,274 | 6,638 | 15,912 |
| Eastern Promises (Evolution II) | 9,881 | 7,072 | 16,953 |
| Elder Dragon | 6,880 | 8,355 | 15,235 |
| Elder Dragon (Evolution I) | 7,911 | 9,608 | 17,519 |
| Elder Dragon (Evolution II) | 8,944 | 10,861 | 19,805 |
| Eletorc | | | |
| Eletorc (Evolution I) | | | |
| Eletorc (Evolution II) | 12,391 | 5,597 | 17,988 |
| Embrenne and Glaciea | 11,578 | 4,222 | 15,800 |
| Embrenne and Glaciea (Evolution I) | 12,388 | 4,517 | 16,905 |
| Embrenne and Glaciea (Evolution II) | 13,198 | 4,813 | 18,011 |
| Emeraldo | 9,470 | 8,470 | 17,940 |
| Emeraldo (Evolution I) | 10,132 | 9,062 | 19,194 |
| Emeraldo (Evolution II) | 10,795 | 9,655 | 20,450 |
| Emperor Dragon | 11,093 | 5,251 | 16,344 |
| Emperor Dragon (Evolution I) | 11,869 | 5,618 | 17,487 |
| Emperor Dragon (Evolution II) | 12,647 | 5,987 | 18,634 |
| Eternal Holy Chastity | 6,129 | 9,079 | 15,208 |
| Estella Moonborn | | | |
| Estella Moonborn (Evo I) | | | |
| Estella Moonborn (Evo II) | 8,620 | 9,368 | 17,988 |
| Estrelle the Dragon Tamer | 9,623 | 6,041 | 15,664 |
| Estrelle the Dragon Tamer (Evolution I) | 10,295 | 6,462 | 16,757 |
| Estrelle the Dragon Tamer (Evolution II) | 10,970 | 6,886 | 17,856 |
| Eternal Dragon | 10,376 | 7,496 | 17,882 |
| Eternal Dragon (Evolution I) | 11,102 | 8,020 | 19,122 |
| Eternal Dragon (Evolution II) | 11,828 | 8,545 | 20,373 |
| Eternal Monsieur Cossaro | 10,012 | 5,633 | 15,645 |
| Eternal Mythril Dragon | 8,942 | 7,027 | 15,969 |
| Faolan | 11,343 | 5,135 | 16,478 |
| Faolan (Evolution I) | 12,137 | 5,494 | 17,631 |
| Faolan (Evolution II) | 12,932 | 5,855 | 18,787 |
| Fetille | | | |
| Fetille (Evolution I) | | | |
| Fetille (Evolution II) | 6,044 | 11,768 | 17,812 |
| Frost Dragon | 10,916 | 6,517 | 17,433 |
| Frost Dragon (Evolution I) | 11,680 | 6,973 | 18,653 |
| Frost Dragon (Evolution II) | 12,444 | 7,429 | 19,873 |
| Fulgur Dragon | 8,652 | 7,743 | 16,395 |
| Fulgur Dragon (Evolution I) | 9,257 | 8,265 | 17,542 |
| Fulgur Dragon (Evolution II) | 9,863 | 8,827 | 18,690 |
| Gaffigan | 7,498 | 10,363 | 17,861 |
| Gaffigan (Evolution I) | 8,022 | 11,088 | 19,110 |
| Gaffigan (Evolution II) | 8,547 | 11,813 | 20,360 |
| Gailavira | | | |
| Gailavira (Evolution I) | | | |
| Gailavira (Evolution II) | 7,030 | 15,969 | 22,999 |
| Gallus Dragon | 9,441 | 5,787 | 15,228 |
| Gallus Dragon (Evolution I) | 10,101 | 6,192 | 16,293 |
| Gallus Dragon (Evolution II) | 10,763 | 6,598 | 17,361 |
| Gandor | 4,511 | 10,034 | 14,545 |
| Gandor (Evolution I) | 4,826 | 10,736 | 15,562 |
| Gandor (Evolution II) | 5,142 | 11,438 | 16,580 |
| Gaston | | | |
| Gaston (Evolution I) | | | |
| Gaston (Evolution II) | 11,379 | 9,126 | 20,505 |
| General Hong Yi | 4,955 | 10,747 | 15,702 |
| General Hong Yi (Evolution I) | | | |
| General Hong Yi (Evolution II) | 5,648 | 12,251 | 17,899 |
| Genesis Dragon | 6,335 | 9,998 | 16,333 |
| Geovanni | | | |
| Geovanni (Evolution I) | | | |
| Geovanni (Evolution II) | 4,676 | 11,195 | 15,871 |
| Gideon Imperialis | 9,113 | 6,285 | 15,398 |
| Gideon Victorius | 12,368 | 6,517 | 18,885 |
| Gilgamesh | 10,274 | 5,475 | 15,749 |
| Glaedr | | | |
| Glaedr (Evolution I) | | | |
| Glaedr (Evolution II) | 11,273 | 6,282 | 17,555 |
| Goddess Iris | 9,892 | 4,829 | 14,721 |
| Goddess Iris (Evolution I) | 10,584 | 5,167 | 15,751 |
| Goddess Iris (Evolution II) | 11,276 | 5,505 | 16,781 |
| Goddess Iris (Evolution III) | 11,969 | 5,843 | 17,812 |
| Goddess Iris (Evolution IV) | 12,661 | 6,181 | 18,842 |
| Goddess Iris (Evolution V) | 13,354 | 6,519 | 19,873 |
| Goddess Iris (Evolution VI) | | | |
| Goddess Iris (Evolution VII) | 14,739 | 7,195 | 21,934 |
| Goddess Iris (Evolution VIII) | 15,431 | 7,533 | 22,964 |
| Goku | 10,502 | 5,210 | 15,712 |
| Goku (Evolution I) | 11,237 | 5,574 | 16,811 |
| Goku (Evolution II) | 11,973 | 5,940 | 17,913 |
| Goldenwine the Great | 8,686 | 7,517 | 16,203 |
| Gore the Demonhunter | 14,785 | 3,004 | 17,789 |
| Governor Muskar | 6,283 | 8,481 | 14,764 |
| Governor Muskar (Evolution I) | 6,722 | 9,074 | 15,796 |
| Governor Muskar (Evolution II) | 7,162 | 9,668 | 16,830 |
| Great Wraith of the Wall | 11,801 | 5,777 | 17,578 |
| Great Wraith of the Wall (Evolution I) | 12,627 | 6,181 | 18,808 |
| Griever Dragon | | | |
| Griever Dragon (Evolution I) | | | |
| Griever Dragon (Evolution II) | 4,963 | 10,970 | 15,933 |
| Grywerg | 8,228 | 6,544 | 14,772 |
| Grywerg (Evolution I) | 8,803 | 7,002 | 15,805 |
| Grywerg (Evolution II) | 9,379 | 7,460 | 16,839 |
| Hansel and Gretel | | | |
| Hansel and Gretel (Evolution I) | | | |
| Hansel and Gretel (Evolution II) | 5,723 | 11,618 | 17,341 |
| Harvest Dragon | 5,627 | 11,212 | 16,839 |
| Harvest Dragon (Evolution I) | 6,020 | 11,996 | 18,016 |
| Harvest Dragon (Evolution II) | 6,414 | 12,781 | 19,195 |
| Heaven and Hell | 6,239 | 8,634 | 14,873 |
| Heaven and Hell (Evolution I) | 6,674 | 9,237 | 15,911 |
| Heaven and Hell (Evolution II) | 7,112 | 9,842 | 16,954 |
| Hecaton | 7,615 | 5,525 | 13,140 |
| Hecaton (Evolution I) | 8,528 | 5,346 | 13,874 |
| Hecaton (Evolution II) | 9,086 | 5,696 | 14,782 |
| Hecaton (Evolution III) | 9,644 | 6,046 | 15,609 |
| Hecaton (Evolution IV) | 10,202 | 6,396 | 16,598 |
| Hecaton (Evolution V) | 10,760 | 6,745 | 17,505 |
| Hecaton (Evolution VI) | 11,318 | 7,095 | 18,413 |
| Hecaton (Evolution VII) | 11,876 | 7,445 | 19,321 |
| Hephalion | 7,713 | 7,713 | 15,426 |
| Hephalion (Evolution I) | 8,793 | 8,793 | 17,586 |
| Hephalion (Evolution II) | 9,872 | 9,872 | 19,744 |
| Hercules (Evolution III) | 4,933 | 11,884 | 16,817 |
| Hercules (Evolution IV) | 5,218 | 12,572 | 17,790 |
| Hercules (Evolution V) | 5,503 | 13,259 | 18,762 |
| Hercules (Evolution VI) | 5,789 | 13,947 | 19,736 |
| Hercules (Evolution VII) | 6,074 | 14,634 | 20,708 |
| Hercules (Evolution VIII) | 6,360 | 15,322 | 21,682 |
| Holy Bishop Sage | 11,245 | 4,508 | 15,753 |
| Holy Bishop Sage (Evolution I) | | | |
| Holy Bishop Sage (Evolution II) | 12,819 | 5,139 | 17,958 |
| Hyperion | 12,447 | 5,089 | 17,536 |
| Hyperion (Evolution I) | 13,318 | 5,445 | 18,763 |
| Hyperion (Evolution II) | 14,189 | 5,801 | 19,990 |
| Igneous Dragon | 7,547 | 7,923 | 15,470 |
| Ilinasio | 4,829 | 15,346 | 20,175 |
| Ilinasio (Evo I) | | | |
| Ilinasio (Evo II) | 5,505 | 17,494 | 22,999 |
| Imperial Sesha | 10,984 | 5,134 | 16,118 |
| Inti | 10,709 | 5,419 | 16,128 |
| Inti (Evolution I) | 11,458 | 5,798 | 17,256 |
| Inti (Evolution II) | 12,209 | 6,178 | 18,387 |
| Jarilo | | | |
| Jarilo (Evolution I) | | | |
| Jarilo (Evolution II) | 4,091 | 11,384 | 15,475 |
| Jarl the Black | 6,001 | 10,644 | 16,645 |
| Jarl the Black (Evolution I) | 6,421 | 11,389 | 17,810 |
| Jarl the Black (Evolution II) | 6,841 | 12,134 | 18,975 |
| Juliana the Philosopher | 9,037 | 6,022 | 15,059 |
| Juliana the Philosopher (Evolution I) | | | |
| Juliana the Philosopher (Evolution II) | 10,302 | 6,865 | 17,167 |
| Kabbalah | 4,921 | 14,932 | 19,853 |
| Kabbalah (Evolution I) | 5,265 | 15,977 | 21,424 |
| Kabbalah (Evolution II) | 5,609 | 17,022 | 22,631 |
| Kairyu | | | |
| Kairyu (Evolution I) | | | |
| Kairyu (Evolution II) | 7,626 | 11,394 | 19,020 |
| Kazzian | 8,951 | 4,669 | 13,620 |
| Kazzian (Evolution I) | | | |
| Kazzian (Evolution II) | | | |
| Kazzian (Evolution III) | | | |
| Kazzian (Evolution IV) | | | |
| Kazzian (Evolution V) | | | |
| Kazzian (Evolution VI) | | | |
| Kazzian (Evolution VII) | | | |
| Kazzian (Evolution VIII) | 12,531 | 6,536 | 19,087 |
| Kierun | 11,029 | 6,929 | 17,958 |
| Kierun (Evolution I) | | | |
| Kierun (Evolution II) | 12,573 | 7,899 | 20,472 |
| King Bearnhaldt | 10,967 | 5,681 | 16,648 |
| King Bearnhaldt (Evolution I) | 11,734 | 6,078 | 17,812 |
| King Bearnhardt (Evolution II) | 12,503 | 6,477 | 18,980 |
| King Edwyn | 6,243 | 9,731 | 15,974 |
| King Frode | 6,636 | 10,887 | 17,523 |
| King John | 11,732 | 5,531 | 17,263 |
| King John (Evolution I) | 12,553 | 5,918 | 18,471 |
| King John (Evolution II) | 13,374 | 6,305 | 19,679 |
| King Mordecai | 12,344 | 6,080 | 18,424 |
| King of the Hollows | 14,088 | 5,628 | 19,716 |
| King of the North | 6.273 | 10.644 | 16.917 |
| King of the North (Evolution I) | 6,712 | 11,389 | 18,101 |
| King of the North (Evolution II) | 7,151 | 12,134 | 19,285 |
| King Shahriyar | 9,367 | 6,815 | 16,182 |
| Lady Andrea | 5,388 | 10,311 | 15,699 |
| Lady Andrea (Evolution I) | 5,765 | 11,032 | 16,797 |
| Lady Andrea (Evolution II) | 6,142 | 11,754 | 17,896 |
| Lady Belle | | | |
| Lady Belle (Evolution I) | | | |
| Lady Belle (Evolution II) | 8,125 | 12,309 | 20,434 |
| Lance the Berserker | | | |
| Lance the Berserker (Evo I) | | | |
| Lance the Berserker (Evo II) | 10,907 | 7,081 | 17,988 |
| Laurel vs Garak | 9,578 | 9,286 | 18,864 |
| Legendary Alexander | 10,705 | 7,308 | 18,013 |
| Legendary Anarch Dragon | 12,589 | 7,163 | 19,752 |
| Legendary King Arthur | 12,482 | 7,492 | 19,974 |
| Legendary King Arthur (Evolution I) | | | |
| Legendary King Arthur (Evolution II) | 14,229 | 8,540 | 22,769 |
| Legendary Calibrated Dragon | | | |
| Legendary Calibrated Dragon (Evolution I) | | | |
| Legendary Calibrated Dragon (Evolution II) | 12,573 | 7,899 | 20,472 |
| Legendary Corynne | | | |
| Legendary Corynne (Evolution I) | | | |
| Legendary Corynne (Evolution II) | 14,853 | 6,865 | 21,718 |
| Legendary Dark King | | | |
| Legendary Dark King (Evolution I) | | | |
| Legendary Dark King (Evolution II) | 5,139 | 15,329 | 20,468 |
| Legendary Dark Queen | | | |
| Legendary Dark Queen (Evolution I) | | | |
| Legendary Dark Queen (Evolution II) | 4,700 | 15,994 | 20,694 |
| Legendary Gideon Regalis | 14,019 | 5,983 | 20,002 |
| Legendary High Elf Spry | 10,855 | 6,855 | 17,710 |
| Legendary High Elf Spry (Evolution I) | 11,614 | 7,334 | 18,948 |
| Legendary High Elf Spry (Evolution II) | 12,374 | 7,814 | 20,188 |
| Legendary Holy King | 13,450 | 4,508 | 17,958 |
| Legendary Holy King (Evolution I) | 14,391 | 4,823 | 19,214 |
| Legendary Holy King (Evolution II) | 15,333 | 5,139 | 20,472 |
| Legendary Holy Queen | | | |
| Legendary Holy Queen (Evolution I) | | | |
| Legendary Holy Queen (Evolution II) | 4,619 | 16,075 | 20,694 |
| Legendary Mercury | 12,492 | 7,522 | 20,014 |
| Legendary Mutated Wolfhound | | | |
| Legendary Mutated Wolfhound (Evolution I) | | | |
| Legendary Mutated Wolfhound (Evolution II) | 9,646 | 9,205 | 18,851 |
| Legendary Nine-Tailed Fox | 7,843 | 12,169 | 20,012 |
| Legendary Sea Dragon | 13,215 | 6,868 | 20,083 |
| Legendary Venus | | | |
| Legendary Venus (Evolution I) | | | |
| Legendary Venus (Evolution II) | 14.955 | 6.756 | 21.711 |
| Legendary Virgo | 6,917 | 11,023 | 17,940 |
| Legendary Virgo (Evolution I) | 7,401 | 11,794 | 19,195 |
| Legendary Virgo (Evolution II) | 7,885 | 12,566 | 20,451 |
| Lernaean Hydra | 9,432 | 6,827 | 16,259 |
| Leviathan | | | |
| Leviathan (Evolution I) | | | |
| Leviathan (Evolution II) | 5,440 | 9,988 | 15,428 |
| Lifiana | 8,950 | 6,350 | 15,300 |
| Lifiana (Evolution I) | 9,576 | 6,794 | 16,370 |
| Lifiana (Evolution II) | 10,203 | 7,239 | 17,442 |
| Lillian | 10,502 | 4,095 | 14,597 |
| Lillian (Evolution I) | | | |
| Lillian (Evolution II) | 11,972 | 4,668 | 16,640 |
| Lion of the Pit | 3,359 | 11,223 | 14,582 |
| Lion of the Pit (Evolution I) | 3,594 | 12,008 | 15,602 |
| Lion of the Pit (Evolution II) | 3,829 | 12,794 | 16,623 |
| Lord of Light Fabiel | 6,783 | 9,359 | 16,142 |
| Lord Typhoon | | | |
| Lord Typhoon (Evolution I) | | | |
| Lord Typhoon (Evolution II) | 11,070 | 6,485 | 17,555 |
| Loricatus Dragon | 6,296 | 5,890 | 12,186 |
| Loricatus Dragon (Evolution I) | 7,555 | 7,068 | 14,623 |
| Loricatus Dragon (Evolution II) | 8,814 | 8,246 | 17,060 |
| Loricatus Dragon (Evolution III) | 10,073 | 9,424 | 19,497 |
| Louhi | 9,137 | 6,271 | 15,408 |
| Lozeek | 10,523 | 9,347 | 19,870 |
| Lozeek (Evolution I) | 11,259 | 10,001 | 21,260 |
| Lozeek (Evolution II) | 11,996 | 10,655 | 22,651 |
| Luminary Dragon | 8,447 | 6,855 | 15,302 |
| Maelstrax (Legend, lvl 300) | | | |
| Maelstrax (Evolution I) | | | |
| Maelstrax (Evolution II) | 5,784 | 17,216 | 23,000 |
| Maelstrax (Reverge, 9*) | | | |
| Maelstrax (Reverge Evolution I, 9*) | | | |
| Maelstrax (Reverge Evolution II, 9*) | 12,140 | 57,807 | 69,947 |
| Magizvan | | | |
| Magizvan (Evolution I) | | | |
| Magizvan (Evolution II) | | | |
| Magizvan (Evolution III) | | | |
| Magizvan (Evolution IV) | | | |
| Magizvan (Evolution V) | | | |
| Magizvan (Evolution VI) | | | |
| Magizvan (Evolution VII) | | | |
| Magizvan (Evolution VIII) | 19,380 | 170 | 19,550 |
| Magnate Bulgar | | | |
| Magnate Bulgar (Evolution I) | 10,710 | 8,970 | 19,680 |
| Magnate Bulgar (Evolution II) | 11,411 | 9,557 | 20,968 |
| Malachite | 10,054 | 6,012 | 16,066 |
| Malachite (Evolution I) | 10,757 | 6,432 | 17,189 |
| Malachite (Evolution II) | 11,462 | 6,854 | 18,316 |
| Malodae ans Alluxia | 4,504 | 13,666 | 18,170 |
| Malodae ans Alluxia (Evolution I) | 4,819 | 14,622 | 19,441 |
| Malodae ans Alluxia (Evolution II) | 5,134 | 15,579 | 20,713 |
| Master Kage | 5,229 | 11,164 | 16,393 |
| Master Kage (Evolution I) | 5,595 | 11,945 | 17,540 |
| Master Kage (Evolution II) | 5,962 | 12,728 | 18,690 |
| Matil | 8,923 | 9,511 | 18,434 |
| Matil (Evolution I) | 9,369 | 9,985 | 19,354 |
| Matil (Evolution II) | 9,815 | 10,462 | 20,277 |
| Mebina | 5,227 | 10,501 | 15,728 |
| Mebina (Evolution I) | 5,592 | 11,236 | 16,828 |
| Mebina (Evolution II) | 5,958 | 11,971 | 17,929 |
| Mephisto | 7,635 | 7,067 | 14,702 |
| Mephisto (Evolution I) | 8,169 | 7,562 | 15,731 |
| Mephisto (Evolution II) | 8,703 | 8,056 | 16,759 |
| Mercury | 9,373 | 6,607 | 15,980 |
| Mercury (Evolution I) | 10,029 | 7,069 | 17,098 |
| Mercury (Evolution II) | 10,685 | 7,531 | 18,216 |
| Meredith | | | |
| Meredith (Evolution I) | | | |
| Meredith (Evolution II) | 12,371 | 3,952 | 16,323 |
| Mezevirs | 8,921 | 6,422 | 15,343 |
| Mezevirs (Evolution I) | | | |
| Mezevirs (Evolution II) | 10,169 | 7,231 | 17,400 |
| Mire Dragon | 6,542 | 9,388 | 15,930 |
| Mondo Dragon | 9,367 | 6,142 | 15,509 |
| Mr. and Mrs. Claus | 8,354 | 8,354 | 16,708 |
| Myrrtha | | | |
| Myrrtha (Evolution I) | | | |
| Myrrtha (Evolution II) | 5,301 | 11,799 | 17,100 |
| Nellie of the Nightfall | 5,549 | 10,333 | 15,882 |
| Nellie of the Nightfall (Evolution I) | 5,937 | 11,056 | 16,993 |
| Nellie of the Nightfall (Evolution II) | 6,325 | 11,779 | 18,104 |
| Nian Beast | | | |
| Nian Beast (Evolution I) | 12,522 | 6,673 | 19,195 |
| Nian Beast (Evolution II) | 13,341 | 7,110 | 20,451 |
| Nine Tailed Fox | 4,402 | 11,030 | 15,432 |
| Nine Tailed Fox (Evolution I) | 5,018 | 12,574 | 17,592 |
| Nine Tailed Fox (Evolution II) | 5,634 | 14,119 | 19,753 |
| Nistalle | 12,754 | 4,958 | 17,712 |
| Nistalle (Evolution I) | 13,646 | 5,305 | 18,951 |
| Nistalle (Evolution II) | 14,539 | 5,652 | 20,191 |
| Omnipotent Mater | 7,211 | 8,556 | 15,767 |
| Orbis Lacteus Dragon | 9,232 | 5,648 | 14,880 |
| Orbis Lacteus Dragon (Evolution I) | 9,877 | 6,042 | 15,919 |
| Orbis Lacteus Dragon (Evolution II) | 10,524 | 6,438 | 16,962 |
| Otrera | | | |
| Otrera (Evolution I) | | | |
| Otrera (Evolution II) | 4,078 | 13,933 | 18,011 |
| Ouroboros Dragon | 6,867 | 8,444 | 15,311 |
| Ozma Rainbow Dragon | 9,999 | 6,485 | 16,484 |
| Pearle | 6.300 | 9.100 | 15.400 |
| Pearle (Evolution I) | 6,741 | 9,737 | 16,478 |
| Pearle (Evolution II) | 7.182 | 10.374 | 17.556 |
| Phantom | | | |
| Phantom (Evolution I) | | | |
| Phantom (Evolution II) | 17,084 | 5,892 | 22,976 |
| Phoenix | 5,987 | 11,772 | 17,759 |
| Prince Windfury | 13,101 | 3,589 | 16,690 |
| Prince Windfury (Evolution I) | 14,018 | 3,840 | 17,858 |
| Prince Windfury (Evolution II) | 14,935 | 4,091 | 19,026 |
| Princess Guldra | 3,461 | 11,035 | 14,496 |
| Princess Guldra (Evolution I) | 3,703 | 11,807 | 15,510 |
| Princess Guldra (Evolution II) | 3,945 | 12,579 | 16,524 |
| Quetzalcoatl | 5,544 | 10,513 | 16,057 |
| Quetzalcoatl (Evolution I) | 5,932 | 11,248 | 17,180 |
| Quetzalcoatl (Evolution II) | 6,321 | 11,985 | 18,306 |
| Raging Adalphine Dragon | 13,671 | 5,685 | 19,356 |
| Ragnarok | 9,057 | 7,923 | 16,980 |
| Ragnarok (Evolution I) | 9,691 | 8,478 | 18,169 |
| Ragnarok (Evolution II) | 10,324 | 9,032 | 19,356 |
| Rath | | | |
| Rath (Evolution I) | | | |
| Rath (Evolution II) | 15,333 | 5,142 | 20,475 |
| Reincarnated Bahamut | 12,167 | 3,793 | 15,960 |
| Reincarnated Bahamut (Evo I) | | | |
| Reincarnated Bahamut (Evo II) | 13,870 | 4,324 | 18,194 |
| Reincarnated Bahamut (Reverge, 9*) | | | |
| Reincarnated Bahamut (Reverge Evo I, 9*) | | | |
| Reincarnated Bahamut (Reverge Evo II, 9*) | 32,286 | 14,113 | 46,399 |
| Relius and Landen | 11,584 | 4,216 | 15,800 |
| Relius and Landen (Evolution I) | 12,394 | 4,511 | 16,905 |
| Relius and Landen (Evolution II) | 13,205 | 4,806 | 18,011 |
| Rhob the Sorcerer | 5,612 | 13,860 | 19,472 |
| Riot Breaker Shar | 9,210 | 5,720 | 14,930 |
| Riot Breaker Shar (Evolution I) | 9,854 | 6,120 | 15,974 |
| Riot Breaker Shar (Evolution II) | 10,500 | 6,521 | 17,021 |
| Robin Hood | 5,475 | 11,765 | 17,240 |
| Robin Hood (Evolution I) | 5,858 | 12,589 | 18,477 |
| Robin Hood (Evolution II) | 6,242 | 13,413 | 19,655 |
| Rubinesta | 6,156 | 9,444 | 15,600 |
| Rubinesta (Evolution I) | 6.586 | 10.105 | 16.691 |
| Rubinesta (Evolution II) | 7,017 | 10,766 | 17,783 |
| Ruina | | | |
| Ruina (Evolution I) | | | |
| Ruina (Evolution II) | 7,957 | 9,387 | 17,344 |
| Salantar | 9,422 | 10,085 | 19,507 |
| Sapphiric Dragon | 11,703 | 4,152 | 15,855 |
| Sarze | 2,502 | 13,235 | 15,737 |
| Sarze (Evolution I) | 2,677 | 14,161 | 16,838 |
| Sarze (Evolution II) | 2,852 | 15,087 | 17,939 |
| Schildkruga | | | |
| Schildkruga (Evolution I) | | | |
| Schildkruga (Evolution II) | 11,712 | 6,241 | 17,953 |
| Screech Dragon | 7,588 | 7,642 | 15,230 |
| Sea Dragon | 8,905 | 6,385 | 15,290 |
| Seferl Te-erl | | | |
| Seferl Te-erl (Evolution I) | | | |
| Seferl Te-erl (Evolution II) | 11,712 | 6,241 | 17,953 |
| Seraph Dragon | 7,196 | 8,050 | 15,246 |
| Serpent of Protection | 5,850 | 9,750 | 15,600 |
| Serpent of Protection (Evolution I) | | | |
| Serpent of Protection (Evolution II) | 6,669 | 11,115 | 17,784 |
| Shadar Dragon | 5,788 | 9,442 | 15,230 |
| Shadar Dragon (Evolution I) | 6,193 | 10,102 | 16,295 |
| Shadar Dragon (Evolution II) | 6,598 | 10,763 | 17,361 |
| Shadow Assassin Hale | 10,501 | 5,277 | 15,778 |
| Shadow Assassin Hale (Evolution I) | | | |
| Shadow Assassin Hale (Evolution II) | 11,971 | 6,015 | 17,986 |
| Shaiya´tan | 11,611 | 5,577 | 17,188 |
| Shaiya´tan (Evolution I) | 12,424 | 5,967 | 18,391 |
| Shaiya´tan (Evolution II) | 13,236 | 6,357 | 19,593 |
| Sharac | 3,875 | 11,796 | 15,671 |
| Sharac (Evo I) | | | |
| Sharac (Evo II) | 4,417 | 13,447 | 17,864 |
| Shenlong | 6,373 | 8,888 | 15,261 |
| Shenlong (Evolution I) | 7,265 | 10,132 | 17,397 |
| Shenlong (Evolution II) | 8,157 | 11,376 | 19,533 |
| Sin Dragon | 6,702 | 8,017 | 14,719 |
| Sin Dragon (Evolution I) | 7,171 | 8,578 | 15,749 |
| Sin Dragon (Evolution II) | 7,640 | 9,139 | 16,779 |
| Sir Drake | | | |
| Sir Drake (Evolution I) | | | |
| Sir Drake (Evolution II) | 4,328 | 13,683 | 18,011 |
| Sir Travis V | | | |
| Sir Travis V (Evolution I) | | | |
| Sir Travis V (Evolution II) | 11,089 | 6,716 | 17,805 |
| Sky King | 5,917 | 8,976 | 14,893 |
| Sky King (Evolution I) | 6,331 | 9,604 | 15,955 |
| Sky King (Evolution II) | 6,745 | 10,232 | 16,977 |
| Sophia of the Cathedral | 11,792 | 5,951 | 17,383 |
| Sphinx of the Desert | 5,726 | 11,837 | 17,563 |
| Star Crossed Lovers | 7,117 | 8,001 | 15,118 |
| Star Crossed Lovers (Evolution I) | 7,615 | 8,561 | 16,176 |
| Star Crossed Lovers (Evolution II) | 8,114 | 9,122 | 17,236 |
| Stonebreaker King of the Arena | 6,534 | 12,324 | 18,858 |
| Strom Dragon | 5,671 | 11,737 | 17,408 |
| Strom Dragon (Evolution I) | 6,067 | 12,558 | 18,625 |
| Strythe | | | |
| Strythe (Evolution I) | | | |
| Strythe (Evolution II) | 5,412 | 15,301 | 20,713 |
| Tadry | 4,958 | 12,754 | 17,712 |
| Tadry (Evolution I) | 5,305 | 13,646 | 18,951 |
| Terror Dragon | 7,611 | 7,611 | 15,222 |
| Terror Dragon (Evolution I) | 8,600 | 8,600 | 17,200 |
| Terror Dragon (Evolution II) | 9,589 | 9,589 | 19,178 |
| Thane | | | |
| Thane (Evolution I) | | | |
| Thane (Evolution II) | 7,660 | 8,907 | 16,567 |
| The Advent | 8,227 | 9,358 | 17,585 |
| The Awakened | 7,776 | 7,776 | 15,552 |
| The Awakened (Evolution I) | 8,320 | 8,320 | 16,640 |
| The Awakened (Evolution II) | 8,865 | 8,865 | 17,730 |
| The Blight | 11,063 | 5,773 | 16,836 |
| The Blight (Evolution I) | 11,837 | 6,177 | 18,014 |
| The Blight (Evolution II) | 12,611 | 6,581 | 19,192 |
| The Drac | | | |
| The Drac (Evolution I) | | | |
| The Drac (Evolution II) | 14,627 | 5,824 | 20,451 |
| The Dreammaster | 6,816 | 9,233 | 16,049 |
| The Family Ogre | 5,525 | 9,366 | 14,891 |
| The Family Ogre (Evolution I) | 5,911 | 10,021 | 15,932 |
| The Family Ogre (Evolution II) | 6,298 | 10,677 | 16,975 |
| The Final Two (Evolution II) | 12,000 | 8,500 | 20,500 |
| The Fellowship | 11,375 | 6,625 | 18,000 |
| The New Order | 7,033 | 10,912 | 17,945 |
| The Puppy Brigade | | | |
| The Puppy Brigade (Evolution I) | | | |
| The Puppy Brigade (Evolution II) | 6,853 | 10,957 | 17,810 |
| The Queen of the Dragons | 4,490 | 13,044 | 17,534 |
| The Queen of the Dragons (Evolution I) | 4,804 | 13,957 | 18,761 |
| The Queen of the Dragons (Evolution II) | 5,118 | 14,870 | 19,988 |
| The Sun | 8,010 | 7,190 | 15,200 |
| The Sun (Evolution I) | 9,131 | 8,196 | 17,321 |
| The Sun (Evolution II) | 10,252 | 9,203 | 19,455 |
| Three Beach Maids | 11,425 | 7,175 | 18,600 |
| Tiphereth | 4,805 | 15,366 | 20,171 |
| Tiphereth (Evolution I) | 5,141 | 16,441 | 21,582 |
| Tiphereth (Evolution II) | 5,477 | 17,517 | 22,994 |
| Trench Dragon | 6,278 | 9,407 | 15,685 |
| Trench Dragon (Evolution I) | 6,717 | 10,065 | 16,782 |
| Trench Dragon (Evolution II) | 7,156 | 10,723 | 17,879 |
| Thunder Bringer | 7,500 | 10,000 | 17,500 |
| Thunder Bringer (Evolution I) | 8,025 | 10,700 | 18,725 |
| Thunder Bringer (Evolution II) | 8,550 | 11,400 | 19,950 |
| Torchbearer Naar | 4,333 | 13,620 | 17,953 |
| Torchbearer Naar (Evolution I) | | | |
| Torchbearer Naar (Evolution II) | 4,939 | 15,526 | 20,465 |
| Turkey Dragon | 8,307 | 6,524 | 14,831 |
| Turkey Dragon (Evolution I) | 9,553 | 7,502 | 17,055 |
| Turkey Dragon (Evolution II) | 10,799 | 8,481 | 19,280 |
| Tyrannodrax | 9,100 | 5,700 | 14,800 |
| Tyrannodrax (Evolution I) | 9,737 | 6,099 | 15,836 |
| Tyrannodrax (Evolution II) | 10,374 | 6,498 | 16,872 |
| Tyrant King Levash | 9,571 | 5,558 | 15,129 |
| Tyrant King Levash (Evolution I) | 10,240 | 5,947 | 16,187 |
| Tyrant King Levash (Evolution II) | 10,912 | 6,337 | 17,249 |
| Umbra Dragon | 11,162 | 5,274 | 16,436 |
| Umbra Dragon (Evolution I) | 11,943 | 5,643 | 17,586 |
| Umbra Dragon (Evolution II) | 12,725 | 6,013 | 18,738 |
| Unrefusable Offer | 9,270 | 7,015 | 16,285 |
| Uphora Brightshot | 5,585 | 10,392 | 15,977 |
| Uphora Brightshot (Evolution I) | 5,975 | 11,119 | 17,094 |
| Uphora Brightshot (Evolution II) | 6,368 | 11,848 | 18,216 |
| Vampire Queen Nadja | 9,498 | 5,817 | 15,315 |
| Vergilous | 5,056 | 10,216 | 15,272 |
| Vergilous (Evolution I) | 5,798 | 11,646 | 17,444 |
| Vergilous (Evolution II) | 6,510 | 13,076 | 19,586 |
| Vertelf | | | |
| Vertelf (Evolution I) | | | |
| Vertelf (Evolution II) | 6,521 | 10,671 | 17,192 |
| Violent Vows | 6,425 | 9,947 | 16,372 |
| Volax | 4,038 | 11,111 | 15,149 |
| Volax (Evo I) | | | |
| Volax (Evo II) | 4,603 | 12,666 | 17,269 |
| Vortegigaus | | | |
| Vortegigaus (Evolution I) | 11,021 | 5,778 | 16,799 |
| Vortegigaus (Evolution II) | 11,742 | 6,156 | 17,898 |
| Waxing Hearts | 7,870 | 8,670 | 16,540 |
| Waxing Hearts (Evolution I) | 8,420 | 9,276 | 17,696 |
| Waxing Hearts (Evolution II) | 8,972 | 9,884 | 18,856 |
| Witch Slayers | 6,002 | 13,642 | 19,644 |
| Yesod | 10,821 | 4,802 | 15,623 |
| Yesod (Evolution I) | 11,578 | 5,138 | 16,716 |
| Yesod (Evolution II) | 12,335 | 5,474 | 17,809 |
| Young Bloods | 6,914 | 9,346 | 16,260 |
| Yule Dragon | 8,077 | 7,158 | 15,235 |
| Yuru the Concubine | 5,871 | 9,982 | 15,853 |
| Yuru the Concubine (Evolution I) | 6,281 | 10,680 | 16,961 |
| Yuru the Concubine (Evolution II) | 6,694 | 11,380 | 18,074 |
| Zhuge Liang | 4,089 | 11,,380 | 15,469 |
| Zhuge Liang (Evolution I) | 4,661 | 12,973 | 17,634 |
| Zhuge Liang (Evolution II) | 5,233 | 14,566 | 19,799 |

Return to Top
Warriors Rarity 7
Edit
Rarity 7 Warriors - Max Strength (Level 150)
Warrior
Attack
Defense
Total
1st Birthday
6,363
4,748
11,111
Aanisa
4,069
6,974
11,043
Abadonus
7,081
3,198
10,279
Abadonus Magnus
7,575
3,474
11,049
Abominable Creation
6,194
6,119
12,313
Abominable Creation (Evolution I)
6,503
6,424
12,927
Abominable Creation (Evolution II)
6,813
6,730
13,543
Abominable Golem
5,198
5,587
10,785
Abusive Ascot
5,543
5,207
10,750
Abusive Ascot (Evolution I)
5,820
5,467
11,287
Abusive Ascot (Evolution II)
6,097
5,727
11,824
Abbyssonyteuthis
Abbyssonyteuthis (Evolution I)
Abbyssonyteuthis (Evolution II)
8,970
3,517
12,487
Achilles
6,344
4,417
10,761
Achilles (Evolution I)
6,661
4,637
11,298
Achilles (Evolution II)
6,978
4,858
11,836
Admiral Nelson
3,467
7,796
11,263
Adult Adalphine Dragon
9,343
4,062
13,405
Aendran
9,090
2,418
11,508
Aendran (Evolution I)
9,544
2,539
12,083
Aendran (Evolution II)
9,999
2,660
12,659
Aeterna
5,154
5,154
10,308
Aeterna (Evolution I)
5,411
5,411
10,822
Aeterna (Evolution II)
5,669
5,669
11,338
Agamemnon
5,350
5,336
10,686
Agamemnon (Evolution I)
5,617
5,602
11,219
Agamemnon (Evolution II)
5,885
5,869
11,754
Aileen
3,445
7,285
10,730
Aileen (Evolution I)
3,617
7,649
11,266
Aileen (Evolution II)
3,789
8,013
11,802
Akasha
5,737
5,965
11,702
Akasha (Evolution I)
6,023
6,263
12,286
Akasha (Evolution II)
6,310
6,561
12,871
Aladdin
6,239
4,574
10,813
Alatir
7,956
4,539
12,495
Alatir (Evo I)
Alatir (Evo II)
Alatir (Reverge, 8*)
10,000
5,704
15,704
Alatir (Reverge Evo I, 8*)
Alatir (Reverge Evo II, 8*)
Alatir (Reverge II, 9*)
Alatir (Reverge II Evo I, 9*)
Alatir (Reverge II Evo II, 9*)
Alcatraz Warden Drumgoole
3,277
7,934
11,211
Alluxia
3,210
7,440
10,650
Alluxia (Evolution I)
3,370
7,812
11,182
Alluxia (Evolution II)
3,531
8,184
11,715
7,781
3,030
10,811
Alexander the Great (Evolution I)
8,170
3,181
11,351
Alexander the Great (Evolution II)
8,559
3,333
11,892
Alexi of the Lighthouse
8,991
3,644
12,635
Alexi of the Lighthouse (Evolution I)
9,440
3,826
13,266
Alexi of the Lighthouse (Evolution II)
9,890
4,008
13,898
Alias Rose
3,581
7,885
11,466
Aliom
Aliouz
Aliouz (Evolution I)
4,208
9,630
13,838
Aliouz (Evolution II)
4,408
10,089
14,497
Aliya
9,990
3,599
13,589
Aliphanian Dragon
Aliphanian Dragon (Evolution I)
5,302
7,822
13,124
Amalia
3,546
8,380
11,926
Amalia (Evolution I)
3,723
8,799
12,522
Amalia (Evolution II)
3,900
9,218
13,118
Amatheia
Amatheia (Evo I)
Amatheia (Evo II)
10,327
4,141
14,468
Amelia
9,418
4,088
13,506
Amelia (Evolution I)
9,888
4,496
14384
Amethystus
3,900
6,300
10,200
Amethystus (Evolution I)
4,095
6,615
10,710
Amethystus (Evolution II)
4,290
6,930
11,220
Anaela
3,595
7,134
10,729
Ananke
2,765
8,142
10,907
Ananke (Evolution I)
2,903
8,549
11,452
Ananke (Evolution II)
3,041
8,956
11,997
Anarch Dragon
5,175
5,175
10,350
Ancient Mirage
6,172
6,303
12,475
Ancient Mirage (Evolution I)
6,789
6,933
13,722
Andromalius the Destroyer
8,050
3,200
11,250
Andromeda
3,026
7,712
10,738
Andromeda (Evolution I)
3,178
8,098
11,276
Andromeda (Evolution II)
3,329
8,484
11,813
Angelic Soul Juliet
3,506
7,744
11,250
Anika
7,270
3,456
10,726
Aquamarina
3,350
6,950
10,300
Aquamarina (Evolution I)
3,517
7,297
10,814
Aquamarina (Evolution II)
3,685
7,645
11,330
Aquatic Tridius
7,750
3,143
10,893
Apollo
5,211
5,211
10,422
Apollo (Evolution I)
5,471
5,471
10,942
Apollo (Evolution II)
5,732
5,732
11,464
Araknead
6,724
4,241
10,965
Araknead (Evolution I)
7,060
4,453
11,513
Araknead (Evolution II)
7,396
4,665
12,061
Arariel
3,213
8,011
11,224
Arariel (Evolution I)
3,437
8,571
12,008
Arariel (Evolution II)
3,662
9,132
12,794
Ardat Lilia
8,017
3,132
11,149
Ardfage
3,206
7,587
10,793
Ardfage (Evolution I)
3,366
7,966
11,332
Ardfage (Evolution II)
3,526
8,345
11,871
Arjuna
5,473
5,377
10,850
Armand
3,075
7,790
10,865
Arnaud
8,233
3,127
11,360
Arnaud (Evo I)
Arnaud (Evo II)
9,056
3,439
12,495
Arnaud (Reverge, 8*)
Arnaud (Reverge Evo I, 8*)
Arnaud (Reverge Evo II, 8*)
11,665
6,300
17,965
Arnaud (Reverge II, 9*)
Arnaud (Reverge II Evo I, 9*)
Arnaud (Reverge II Evo II, 9*)
36,731
9,666
46,397
Arsha
Arsha (Evo I)
Arsha (Evo II)
5,086
7,295
12,381
Arsha (Reverge I Evolution I, 8*)
Arsha (Reverge I Evolution II, 8*)
7,729
10,260
17,989
Arsha (Reverge II Evolution I, 9*)
Arsha (Reverge II, Evolution II, 9*)
15,662
30,278
45,940
Artemis
3,461
6,949
10,410
Artemis (Evolution I)
3,634
7,296
10,930
Artemis (Evolution II)
3,807
7,643
11,450
Asylon
7,063
4,213
11,276
Atlanic Dragon
3,277
6,963
10,240
Atrox Pater
8,302
3,067
11,369
Autotum
7,770
3,590
11,360
Avalanche Dragon
3,333
7,120
10,453
A Walk in the Park
8,363
3,440
11,803
Axel the Drifter
7,180
3,420
10,600
Axel the Drifter (Evolution I)
7,539
3,591
11,130
Axel the Drifter (Evolution II)
7,898
3,762
11,660
Ayame
Ayame (Evolution I)
Ayame (Evolution II)
3,613
6,256
9,869
Azazel
7,035
3,650
10,685
Bagsnad
6,484
4,041
10,525
Balan
4,925
4,925
9,850
Balan (Evolution I)
5,171
5,171
10,342
Balan (Evolution II)
5,417
5,417
10,834
Baltham
3,330
8,667
11,997
Baltham (Evolution I)
3,496
9,100
12,596
Baltham (Evolution II)
3,663
9,534
13,197
Baneblood
6.429
4,067
10,496
Bhaltair
7,585
3,454
11,039
Bhaltair (Evo I)
Bhaltair (Evo II)
8,343
3,799
12,142
Bhaltair the Bastion
1,104
9,935
11,039
Bhaltair the Bastion (Evo I)
Bhaltair the Bastion (Evo II)
1,214
10,928
12,142
Biphron
3,275
7,275
10,550
Biphron (Evolution I)
3,438
7,638
11,076
Birlus
8,011
3,022
11,033
Birlus (Evolution I)
Birlus (Evolution II)
8,812
3,324
12,136
Blackthorne
8,124
2,623
10,747
Blackthorne (Evolution I)
Blackthorne (Evolution II)
8,936
2,885
11,821
Blievo
7,073
4,091
11,164
Blievo (Evolution I)
7,426
4,295
11,721
Blievo (Evolution II)
7,780
4,500
12,280
Blizzard Queen
7,732
3,005
10,737
Blizzard Queen (Evolution I)
8,118
3,155
11,273
Blizzard Queen (Evolution II)
8,505
3,305
11,810
Blood Demon
Blood Demon (Evolution I)
Blood Demon (Evolution II)
8,831
3,401
12,232
Blood Spider
Blood Spider (Evolution I)
Blood Spider (Evolution II)
3,851
8,449
12,300
Blood-Thirsty Thorin
3,205
7,571
10,776
Blood-Thirsty Thorin (Evolution I)
3,365
7,949
11,314
Blood-Thirsty Thorin (Evolution II)
3,535
8,328
11,863
Bolt Dragon
7,519
3,385
10,904
Bone Dragon
7,799
2,957
10,756
Bone Dragon (Evolution I)
8,188
3,104
11,292
Bone Dragon (Evolution II)
8,578
3,252
11,830
Borghild
3,200
8,598
11,798
Borghild (Evolution I)
3,360
9,028
12,388
Borghild (Evolution II)
3,520
9,458
12,978
Brainwashed Doctor
8,153
3,064
11,217
Brakist
7,295
3,748
11,043
Brakist (Evolution I)
Brakist (Evolution II)
8,024
4,122
12,146
Branmore
3,614
7,165
10,779
Braumeister
8,834
4,513
13,347
Briathis
2,806
8,015
10,821
Bride of the Count Nadja
8,057
3,898
11,955
Brilliant Fabiel
3,213
7,931
11,114
Brilliant Scheherazade
3,395
7,402
10,797
Brine Giant
4,022
7,358
11,380
Brine Giant (Evolution I)
4,223
7,725
11,948
Brine Giant (Evolution II)
4,424
8,093
12,517
Caelum
3,183
7,583
10,766
Calista
3,610
7,232
10,842
Capricorn
7,777
2,996
10,773
Capricorn (Evolution I)
8,165
3,145
11,310
Capricorn (Evolution II)
8,554
3,295
11,849
Captain Chiron
3,694
7,185
10,879
Captain Davy Jones
7,727
3,198
10,925
Captain Rogerson
3,314
7,232
10,546
Capt. William Shipsail
3,223
7,853
11,076
Carnell
7,241
3,385
10,626
Caspian
3,471
7,209
10,680
Celandine
Celandine (Evolution I)
Celandine (Evolution II)
3.974
7.667
11.641
Cendarian
5,115
5,115
10,230
Cendarian (Evolution I)
Cendarian (Evolution II)
5,626
5,626
11,252
Cerylia the Warrior Fairy
4,402
8,204
12,606
Chaobi
4,540
6,820
11,360
Charra
2,133
9,217
11,350
Charra (Evolution I)
Charra (Evolution II)
2,346
10,138
12,484
Chastity
5,182
5,182
10,364
Chax
6,616
3,254
9,870
Chax (Evolution I)
6,946
3,416
10,362
Chax (Evolution II)
7,277
3,579
10,856
Chesed
7,094
4,255
11,349
Chesed (Evolution I)
Chesed (Evolution II)
7,803
4,680
12,483
Chezza
9,355
3,067
12,422
Chief Derog
3,997
9,711
13,708
Chillbind Sorceress
4,322
8,445
12,767
Chillbind Sorceress (Evolution I)
4,538
8,867
13,405
Chillbind Sorceress (Evolution II)
4,754
9,289
14,043
Chimera Demon
3,976
7,814
11,790
Chimera Demon (Evolution I)
4,174
8,204
12,378
Chimera Demon (Evolution II)
4,374
8,596
12,970
Chimera Dragon
7,725
4,061
11,786
Chimera Dragon (Evolution I)
8,111
4,264
12,375
Chimera Dragon (Evolution II)
8,494
4,468
12,966
Chiron
3,541
7,097
10,638
Chone
3,357
7,800
11,157
Chone (Evolution I)
3,591
8,346
11,937
Chone (Evolution II)
3,826
8,892
12,718
Chone (Evolution III)
4,061
9,438
13,499
Chthonic Hydra
8,047
3,085
11,132
Chronos
8,055
2,851
10,906
Chronos (Evolution I)
8,457
2,993
11,450
Chronos (Evolution II)
8,860
3,136
11,996
Chuckles the Clown
8,762
4,006
12,768
Clockwork
Clockwork (Evolution I)
Clockwork (Evolution II)
5,468
5,854
11,322
Cicilla
Cicilla (Evolution I)
Cicilla (Evolution II)
4,065
7,703
11,768
Ciguapa
7,553
3,306
10,859
Circe
8,501
4,826
13,327
Clearborne
7,743
3,264
11,007
Clearborne (Evolution I)
 8,130
3,427
11,557
Clearborne (Evolution II)
8,517
3,590
12,107
Cochma
4,397
6,822
11,219
Cochma (Evolution I)
Cochma (Evolution II)
4,836
7,504
12,340
Commander Nelson
3,216
7,705
10,921
Conductor Dragon
7,637
3,390
11,027
Conquistador Kortez
5,480
5,361
10,841
Consuming Rapture
5,558
6,913
12,471
Consuming Rapture (Evolution I)
5,835
7,258
13,093
Consuming Rapture (Evolution II)
6,113
7,604
13,717
Coral Cordelia
3,486
7,299
10,785
Coral Marina
5,721
6,012
11,733
Coral Marina (Evo I)
Coral Marina (Evo II)
Coral Marina (Reverge, 8*)
Coral Marina (Reverge Evo I, 8*)
Coral Marina (Reverge Evo II, 8*)
Cordelia
3,454
7,256
10,710
Cortina
7,402
3,314
10,716
Cortina the Glacier
7,785
3,318
11,103
Corynne
3,012
7,656
10,668
Corynne (Evolution I)
3,463
8,804
12,267
Corynne (Evolution II)
3.915
9.952
13.867
Crazed Carnell
7,658
3,122
10,780
Crazed Carnell (Evolution I)
8,040
3,278
11,318
Crazed Carnell (Evolution II)
8,423
3,434
11,857
Crystallus
7,764
3,066
10,830
Dark King
6,870
3,464
10,334
Dark Lilith
7,716
3,076
10,792
Dark Queen
6,711
3,629
10,340
Dark Rider
8,930
3,584
12,494
Dark Rider (Evolution I)
9,823
3,921
13,744
Darla of the Morn
7,722
3,304
11,026
Darla of the Morn (Evolution I)
8,108
3,469
11,577
Darla of the Morn (Evolution II)
8,495
3,635
12,130
Davy Jones
7,593
3,258
10,851
Deadly Masheen
7,438
3,386
10,824
Death Coyote
8,102
3,720
11,822
Deathlock
6,328
6,149
12,517
Demon Calista
3,396
7,731
11,127
Demon Lord
8,268
3,094
11,362
Demon Master
7,911
3,005
10,916
Demonic Specter
9,511
4,001
13,512
Desert Assassin
8,802
3,786
12,588
Devil Dragon
7,114
3,147
10,261
Devlinn
7,321
2,988
10,309
Diabolic Dragon
3,565
8,632
12,197
Diabolic Dragon (Evolution I)
3,743
9,063
12,806
Diabolic Dragon (Evolution II)
3,922
9,495
13,417
Diabolic Ursula
7,615
3,330
10,945
Diamante
4,350
5,750
10,100
Diamante (Evolution I)
4,567
6,037
10,604
Diamante (Evolution II)
4,785
6,325
11,110
Diao Chan
3,607
8,049
11,656
Diao Chan (Evolution I)
3,967
8,853
12,820
Diao Chan (Evolution II)
4,328
9,658
13,986
Dina
Dina (Evolution I)
Dina (Evolution II)
8,030
3,630
11,660
Dirk Harrington
Dirk Harrington (Evolution I)
9,543
3,882
13,425
Dirk Harrington (Evolution II)
9,997
4,067
14,064
Disco Gideon
6,359
3,723
10,082
Divine Scions
9,812
1,514
11,326
Divine Scions (Evo I)
Divine Scions (Evo II)
10,793
1,665
12,458
Divine Scions (Reverge, 8*)
Divine Scions (Reverge Evo I, 8*)
Divine Scions (Reverge Evo II, 8*)
12,304
4,925
17,229
Divine Scions (Reverge II, 9*)
Divine Scions (Reverge II Evo I, 9*)
Divine Scions (Reverge II, Evo II, 9*)
30,985
17,541
48,526
Doctor Swift
3,503
7,402
10,905
Dog Days
3,461
8,341
11,802
Draconian Aquilon
2,846
8,520
11,366
Draconian Aquilon (Evolution I)
2,988
8,946
11,934
Draconian Aquilon (Evolution II)
3,131
9,372
12,503
Draconian Lucia
6,860
4,571
11,431
Draconian Lucia (Evolution I)
7,203
4,800
12,003
Draconian Lucia (Evolution II)
7,546
5,029
12,575
Draconus Adept
3,307
7,423
10,730
Draconus Initiate
3,301
7,338
10,639
Draconus Legionnaire
3,342
7,545
10,887
Draconus Maester
3,455
7,756
11,211
Dragonslayer Argyle
3,580
6,835
10,415
Dragoon Corynne
3,391
7,802
11,193
Dread Dullahan
7,510
3,152
10,662
Dread Dullahan (Evolution I)
7,885
3,151
11,193
Dread Dullahan (Evolution II)
8,261
3,467
11,728
Dream Navigator Ashyln
5,820
5,040
10,860
Dual Fanblade Hime
2,695
7,215
9,910
Dura Mater
3,184
7,804
10,988
Earth Sorceress Terra
7,406
3,566
10,972
Egle
7,888
2,870
10,758
Eleanora of the Meridian
3,300
7,678
10,978
Eleanora of the Meridian (Evolution I)
3,465
8,061
11,526
Eleanora of the Meridian (Evolution II)
3,631
8,446
12,077
Electrified Marion
3,268
7,647
10,915
Eliza
6,329
4,921
11,250
Elyrius the Holy
4,040
7,830
11,870
Elza Blazeheart
5,633
5,126
10,759
Elza Blazeheart (Evolution I)
5,914
5,382
11,296
Elza Blazeheart (Evolution II)
6,197
5,639
11,836
Eneling
3,133
7,758
10,891
Eneling (Magikin)
6,432
5,126
11,558
Eneling (Magikin, Evo I)
Eneling (Magikin, Evo II)
Eneling (Magikin, Reverge, 8*)
Eneling (Magikin, Reverge Evo I, 8*)
Eneling (Magikin, Reverge Evo II, 8*)
Enflamed Ewelyn
3,644
7,819
11,463
Enlightened Holy Pawn
7,911
3,691
11,602
Embrenne
7,078
3,222
10,300
Embrenne (Evolution I)
7,431
3,383
10,814
Embrenne (Evolution II)
7,785
3,544
11,329
Epona
3,179
7,516
10,695
Eran
7,743
3,085
10,828
Eris
7,488
3,235
10,723
Eris (Evolution I)
7,862
3,396
11,258
Eris (Evolution II)
8,236
3,558
11,794
Esmeralda
7,404
3,408
10,812
Eternal Alexius
3,762
7,242
11,004
Eternal Atramenis
5,214
5,182
10,396
Eternal Demon Children
6,134
4,840
10,974
Eternal Pegasus
4,216
7,044
11,260
Eternal Stuartus Evangel
7,183
4,002
11,185
Eternal Stuartus Evangel (Evolution I)
7,542
4,202
11,744
Eternal Stuartus Evangel (Evolution II)
7,901
4,402
12,303
Ethel Tridius
7,667
3,124
10,791
Et'lye
3,818
6,848
10,666
Et'lye (Evolution I)
4,008
7,190
11,198
Et'lye (Evolution II)
4,199
7,532
11,731
Fabiel
3,154
7,698
10,852
Fabiel Lightblood
3,179
7,811
10,990
Fafnir
8,688
3,218
11,906
Fafnir (Evolution I)
9,122
3,378
12,500
Fafnir (Evolution II)
9,556
3,539
13,095
Fair Epona
3,285
7,623
10,908
Fairy Mage Elendra
8,108
3,321
11,429
Fairy of Earth Terra
7,356
3,509
10,865
Fairy of Fire Igniscia
7,497
3,392
10,889
Fairy of Water Nym
3,264
7,635
10,899
Fairy of Wind Caelum
3,293
7,592
10,885
Farkan
2,436
8,232
10,688
Fayette
Fayette (Evo I)
Fayette (Evo II)
1,601
10,863
12,464
Ferrigan Craw
3,492
7,510
11,002
Fineastra Bloodwine
3,353
7,401
10,754
Fineastra the Enchantress
3,367
7,489
10,856
Fire Sorceress Igniscia
7,590
3,404
10,994
Flight of Icarus
7,360
3,612
10,972
Folwas
7,411
3,632
11,043
Foncelf
Foncelf (Evolution I)
Foncelf (Evolution II)
8,838
3,408
12,246
Fraulein
3,834
9,021
12,855
Freija
5,423
4,888
10,311
Freija (Evolution I)
5,694
5,134
10,828
Freija (Evolution II)
5,965
5,376
11,341
Friar Laurence
5,558
5,242
10,800
Frigid Cortina
7,510
3,349
10,859
Frostback
2,705
8,884
11,589
Frost Elder
5,106
8,178
13,284
Frost Wizard Andrin
8,141
4,080
12,221
Fujimaru
4,972
5,055
10,027
Fulgora Dragon
7,760
3,393
11,153
Gale
2,853
8,590
11,443
Gale (Evolution I)
2,995
9,019
12,014
Gale (Evolution II)
3,138
9,449
12,587
Gallrend
8,596
2,962
11,558
Gallrend (Evolution I)
9,024
3,109
12,133
Gallrend (Evolution II)
9,455
3,258
12,713
Garak Bonesplitter
8,301
4,315
12,616
Gardener
Gardener (Evolution I)
Gardener (Evolution II)
8,824
3,408
12,232
Gargoyle Dragon
5,111
5,111
10,222
Garlan
Garlan (Evo I)
Garlan (Evo II)
9,363
3,323
12,686
Garnet
6,450
3,550
10,000
Garnet (Evolution I)
6,772
3,727
10,499
Garnet (Evolution II)
7,095
3,905
11,000
Garroter Pierrepoint
5,460
5,468
10,928
Garuda Queen Thyke
3,349
7,796
11,145
Gatekeeper
3,298
8,131
11,429
Gatekeeper (Evolution I)
3,626
8,943
12,569
Gatekeeper (Evolution II)
3,957
9,757
13,714
Gavin
7,518
3,335
10,853
Gawaina
5,865
4,429
10,294
Gawaina (Evolution I)
6,158
4,650
10,808
Gawaina (Evolution II)
6,451
4,871
11,322
Geirolf
8,463
3,510
11,973
Geirolf (Evolution I)
8,886
3,685
12,571
Geirolf (Evolution II)
9,310
3,862
13,172
Gelinna
3,641
8,711
12,352
Gelinna (Evolution I)
3,824
9,147
12,971
General Bull
3,539
8,119
11,658
General Greenguts
8,988
3,382
12,370
General Greenguts (Evolution I)
9,437
3,551
12,988
General Greenguts (Evolution II)
9,886
3,720
13,606
General Skullstomper
9,083
4,009
13,092
General Skullstomper (Evolution I)
9,991
4,409
14,400
General Sindbad
7,869
3,385
11,254
General Sindbad (Evolution I)
8,655
3,723
12,378
General Sindbad (Evolution II)
9,442
4,062
13,504
Genghis Khan
5,354
5,354
10,708
Genghis Khan (Evolution I)
5,621
5,621
11,242
Genghis Khan (Evolution II)
5,889
5,889
11,778
Geomancer Solum
3,760
7,235
10,995
Gevurah
8,088
2,989
11,077
Gevurah (Evolution I)
8,492
3,138
11,630
Gevurah (Evolution II)
8,896
3,287
12,183
Ghost Knight Romeo
7,623
3,527
11,150
Ghostly Wilma
4,206
8,816
13,022
Giant Turtle
Giant Turtle (Evolution I)
2,158
10,312
12,470
Giant Turtle (Evolution II)
2,261
10,803
13,064
Giantess_Brendeal
3,186
7,557
10,743
Giantess Brendeal (Evolution I)
3345
7934
11279
Giantess Brendeal (Evolution II)
3,504
8,31
11,816
Giantess Brendeal (Giant)
7,233
4,127
11,360
Giantess Brendeal (Giant, Evo I)
Giantess Brendeal (Giant, Evo II)
Giantess Brendeal (Giant, Reverge, 8*)
Giantess Brendeal (Giant, Reverge Evo I, 8*)
Giantess Brendeal (Giant, Reverge Evo II, 8*)
Gideon
7,169
3,111
10,180
Gideon Gladius
8,011
3,787
11,798
Gideon Gladius (Evolution I)
8,411
3,976
12,387
Gideon Gladius (Evolution II)
8,813
4,166
12,979
Gideon Reborn
7,892
2,992
10,884
Gideon Regained
8,059
2,954
11,013
Gideon Regalis
7,317
3,163
10,480
Gideon Ressurected
8,115
3,092
11,207
Glaciea
6,150
6,150
12,300
Glaciea (Evolution I)
6,457
6,457
12,914
Glaciea (Evolution II)
6,765
6,765
13,530
Glade Dragon
8,011
2,881
10,892
Gladiator of the Colosseo
6,934
5,916
12,850
Gladiator of the Colosseo (Evolution I)
7,280
6,211
13,491
Goddess Metztli
7,832
3,592
11,424
Goddess Metztli (Evolution I)
Goddess Metztli (Evolution II)
8,615
3,951
12,566
Goddess of Earth Terra
7,685
3,604
11,289
Goddess of Fire Igniscia
7,882
3,426
11,308
Goddess of Sunshine
3,592
8,905
12,497
Goddess of Sunshine (Evolution I)
3,771
9,350
13,121
Goddess of Sunshine (Evolution II)
3,951
9,795
13,746
Goddess of Water Nym
3526
7796
11,322
Goldenwine
5,869
4,896
10,765
Goldenwine Erlingmer
5,964
4,992
10,956
Goldsnake Hsing
3,194
7,577
10,771
Goldsnake Hsing (Evolution I)
3,353
7,955
11,308
Goldsnake Hsing (Evolution II)
3,513
8,334
11,847
Gore
7,198
3,578
10,776
Gorehies
3,651
7,099
10,750
Gorin
Gorin (Evo I)
Gorin (Evo II)
11,000
1,155
12,155
Grazzly
Grazzly (Evolution I)
Grazzly (Evolution II)
7,933
4,057
11,990
Greed
5,313
5,384
10,697
Greed (Evolution I)
5,578
5,653
11,231
Greed (Evolution II)
5,844
5,922
11,766
Grendels Mother
7,607
4,051
11,658
Grendels Mother (Evolution I)
7,987
4,051
12,240
Grendels Mother (Evolution II)
8,368
4,457
12,825
Gretel
Gretel (Evolution I)
Gretel (Evolution II)
8,042
4,423
12,465
Grisly Gore
7,751
3,034
10,785
Grisly Gore (Evolution I)
8,138
3,185
11,323
Grisly Gore (Evolution II)
8,527
3,338
11,865
Guan Yu
Guan Yu (Evolution I)
Guan Yu (Evolution II)
Guard Hardspike
9,159
3,628
12,787
Guardian of the Gate
3,795
7,024
10,819
Gunthard
3,430
7,280
10,710
Gunthard (Evolution I)
3,601
7,644
11,245
Gunthard (Evolution II)
3,773
8,008
11,781
Gutrog
4,655
5,873
10,528
Guy Fawkes
7,000
3,115
10,115
Gwenefada
4,626
8,142
12,768
Gwenefada (Evolution I)
4,857
8,549
13,406
Gwenefada (Evolution II)
5,088
8,956
14,044
Hafgufa
Hafgufa (Evolution I)
Hafgufa (Evolution II)
9,891
2,478
12,369
Hale
7,143
3,565
10,708
Halea Lightwillow
3,210
7,440
10,650
Halea Lightwillow (Evolution I)
Halea Lightwillow (Evolution II)
3,531
8,184
11,715
Hansel
Hansel (Evolution I)
Hansel (Evolution II)
5,723
7,723
13,446
Harth
Harth (Evolution I)
6,840
6,688
13,528
Harth (Evolution II)
7,166
7,007
14,173
Hawkeye
6,395
4,358
10,753
Hawthorn Damon
2,694
6,650
9,344
Hawthorn Damon (Evolution I)
2,801
6,916
9,717
Hawthorn Damon (Evolution II)
2,909
7,182
10,091
Hawthorn Damon (Evolution III)
3,017
7,448
10,465
Hawthorn Damon (Evolution IV)
3,125
7,714
10,839
Hawthorn Damon (Evolution V)
3,232
7,980
11,212
Hawthorn Damon (Evolution VI)
3,340
8,246
11,586
Hawthorn Damon (Evolution VII)
3,448
8,512
11,960
Headland Dragon
2,955
8,520
11,475
Headland Dragon (Evolution I)
3,102
8,946
12,048
Headland Dragon (Evolution II)
3,251
9,372
12,623

Hearthound

Hearthound (Evolution I)
Hearthound (Evolution II)
6,832
4,167
10,999
Heartless Ice Sorceress
8,178
5,106
13,284
Heathen Hale
5,321
5,130
10,451
Heathen Hale (Evolution I)
5,587
5,386
10,973
Heathen Hale (Evolution II)
5,853
5,643
11,496
Heavenly Lucentia
3,733
7,413
11,146
Hector
7,797
3,004
10,801
Hector (Evolution I)
8,166
3,154
11,340
Hector (Evolution II)
8,576
3,304
11,880
Hedaldra the Charioteer
7,630
3,031
10,661
Hedaldra the Charioteer (Evolution I)
8,011
3,182
11,193
Hedaldra the Charioteer (Evolution II)
8,394
3,335
11,729
Heftor
6,452
6,662
13,114
Helen
3,044
7,505
10,449
Helen (Evolution I)
3,196
7,880
11,076
Helen (Evolution II)
3,348
8,255
11,603
Heliogg
3,110
7,832
10,942
Heliogg (Evolution I)
3,265
8,223
11,488
Heliogg (Evolution II)
3,421
8,615
12,036
Hemorrhage
8,647
3,352
11,999
Hemorrhage (Evolution I)
9,079
3,519
12,598
Hemorrhage (Evolution II)
9,511
3,687
13,198
Hera
3,369
7,364
10,733
Hera (Evolution I)
3,537
7,732
11,269
Hera (Evolution II)
3,705
8,100
11,805
Herculean Hermit Crab
3,421
7,028
10,449
Herculean Hermit Crab (Evo I)
Herculean Hermit Crab (Evo II)
Herculean Hermit Crab (Reverge, 8*)
Herculean Hermit Crab (Reverge Evo I, 8*)
Herculean Hermit Crab (Reverge Evo II, 8*)
Hernando Cortez
4,095
6,568
10,663
Hernando Cortez (Evolution I)
4,299
6,896
11,165
Hernando Cortez (Evolution II)
4,504
7,224
11,728
Het
7,291
3,988
11,279
Het (Evolution I)
Het (Evolution II)
8,020
4,386
12,406
Hikoboshi
7,287
3,290
10,577
Hikoboshi (Evolution I)
7,651
3,454
11,105
Hikoboshi (Evolution II)
8,016
3,619
11,635
Hilde
5,589
7,899
13,488
Hillington
4,668
9,033
13,701
Hircus Demon
7,801
3,131
10,932
Hircus Demon (Evolution I)
8,191
3,287
11,478
Hircus Demon (Evolution II)
8,581
3,444
12,025
Hofniel
7,188
3,627
10,815
Holy Chastity
5,540
5,540
11,080
Holy Executioner
4,325
6,429
10,754
Holy King
3,528
6,800
10,328
Holy Maid Marion
9,253
3,957
13,210
Holy Queen
3,646
6,690
10,336
Holy Redeemer
2,378
8,347
10,725
Holy Redeemer
Holy Redeemer
2,615
9,181
11,796
Hotei
3,191
9,800
12,991
Hrothgar
7,460
3,825
11,285
Hrothgar (Evolution I)
7,833
4,016
11,849
Hrothgar (Evolution II)
8,206
4,207
12,413
Huo Shen
8,294
4,559
12,853
Humphiel
2,977
7,961
10,938
Hydroknight Crystallus
7,956
3,014
10,970
Iapetus
8,893
3,777
12,670
Iapetus (Evolution I)
9,337
3,965
13,302
Iapetus (Evolution II)
9,782
4,154
13,936
Icarus
7,389
3,429
10,818
??Ice Dragon
3,468
6,732
10,200
Idunn
7,529
4,460
11,989
Idunn (Evolution I)
7,904
4,683
12,587
Idunn (Evolution II)
8,281
4,906
13,187
Ifrit
3,325
7,482
10,807
Igniscia
7,433
3,381
10,814
Ilithiss
6,735
2,920
9,655
Illenia
8,100
4,731
12,831
Illenia (Evolution I)
8,505
4,967
13,472
Illenia (Evolution II)
8,910
5,024
14,114
Ilmarinen
6,208
4,706
10,914
Inanna
5,150
5,424
10,574
Inanna (Evolution I)
5,407
5,695
11,102
Inanna (Evolution II)
5,665
5,966
11,631
Inception Dragon
3,226
8,119
11,345
Infernaraptor
8,035
3,185
11,220
Infero
Infero (Evolution I)
Infero (Evolution II)
4,130
7,680
11,810
Inmate Leader Maia
5,456
5,451
10,907
Iphito
3,150
7,750
10,900
Iridessa
Iridessa (Evo I)
Iridessa (Evo II)
11,427
2,750
14,177
Iron Scourge
3196
7413
10,609
Iron Scourge (Evolution I)
3,355
7,783
11,138
Iron Scourge (Evolution II)
3515
8154
11,669
Iruge
Iruge (Evo I)
Iruge (Evo II)
1,466
10,987
12,453
Iruge (Reverge 8*)
2,569
13,210
15,779
Iruge (Reverge Evo I, 8*)
Iruge (Reverge Evo II, 8*)
Iruge (Reverge II, 9*)
Iruge (Reverge II Evo I, 9*)
Iruge (Reverge II Evo II, 9*)
Jack Lantern
4,921
5,598
10,519
Jackalyn of the Caldera
3,127
8,020
11,147
Jailbait Maia
5,404
5,398
10,802
Jamael the Ring Master
3,616
7,727
11,343
Jamael the Ring Master (Evolution I)
3,796
8,113
11,909
Jamael the Ring Master (Evolution II)
3,978
8,500
12,478
Jarathel
3,456
7,780
11,236
Jarathel (Evolution I)
3,628
8,196
11,797
Jarathel (Evolution II)
3,802
8,559
12,361
Jedro Rakestraw
3,253
7,589
10,842
Jeronimo
3,497
7,224
10,721
Jeronimo (Evolution I)
3,671
7,585
11,256
Jeronimo (Evolution II)
3,846
7,946
11,792
Jewel
7,625
3,030
10,655
Jiang Shi
5,672
3,956
9,628
Jinee
3,280
8,029
11,309
Johnny
Johnny (Evolution I)
Johnny (Evolution II)
7,561
3,763
11,324
Jormungandr
8,223
3,007
11,230
Juliet
3,261
7,469
10,730
Juliet Capulet
3,341
7,579
10,920
Julip
Julip (Evolution I)
Julip (Evolution II)
8,142
3,557
11,699
Kali
5,413
5,413
10,826
Kali (Evolution I)
5,683
5,683
11,366
Kali (Evolution II)
5,954
5,954
11,908
Kamau of the Veil
6,938
5,964
11,902
Kether
7,590
3,710
11,300
Kether (Evolution I)
Kether (Evolution II)
8,349
4,081
12,430
King Althas
King Althas (Evo I)
King Althas (Evo II)
5,951
8,547
14,498
King Arthur
3,480
6,845
10,335
King Ascot
3,342
7,595
10,937
King Masheen (Rebel's Revolution)
7,662
3,550
11,212
King Neferkara
5,050
7,584
12,634
King Neferkara (Evolution I)
5,302
7,983
13,265
King Oberon
7,903
3,009
10,912
King of Cats Tybalt
5,205
5,625
10,830
Klaf
3,011
7,829
10,840
Klaf (Evolution I)
3,161
8,220
11,381
Klaf (Evolution II)
3,312
8,611
11,923
Klythios
7,800
3,357
11,157
Klythios (Evolution I)
8,346
3,591
11,937
Klythios (Evolution II)
8,892
3,826
12,718
Klythios (Evolution III)
9,438
4,061
13,499
Knight of Chaos
Knight of Chaos (Evolution I)
Knight of Chaos (Evolution II)
6,794
7,703
14,497
Knight of Order
Knight of Order (Evolution I)
Knight of Order (Evolution II)
8,578
3,917
12,495
Knights of Honor
7,780
2,953
10,733
Kobe Demon
3,321
8,177
11,498
Kuizzy the Klown
4,539
6,972
11,511
Kym Plainesfield
3,609
7,041
10,650
Kym the Fieldhand
3,589
7,030
10,619
Lacus
8,190
3,728
11,918
Lacus (Evolution I)
8,599
3,914
12,513
Lacus (Evolution II)
9,009
4,100
13,109
Lady Katherina
7,921
3,321
11,242
Lady Katherina (Evolution I)
Lady Katherina (Evolution II)
8,713
3,653
12,366
Lady Marina
3,698
6,922
10,620
Lamia
3,295
7,547
10,842
Lamia (Evolution I)
3,459
7,924
11,383
Lamia (Evolution II)
3,624
8,301
11,925
Lancelot
7,031
3,280
10,311
Lancelot (Evolution I)
7,382
3,444
10,826
Lancelot (Evolution II)
7,734
3,608
11,342
Landen
7,078
3,222
10,300
Landen (Evolution I)
Landen (Evolution II)
7,785
3,544
11,329
Laurel Highwind
6,550
6,122
12,672
Laurence
5,492
5,198
10,690
Legendary Agamemnon
6,944
5,356
12,300
Legendary Agamemnon (Evolution I)
7,291
5,623
12,914
Legendary Agamemnon (Evolution II)
7,638
5,891
13,529
Legendary Akasha
5,123
7,778
12,901
Legendary Artemis
Legendary Artemis (Evolution I)
5,272
7,719
12,991
Legendary Artemis (Evolution II)
5,523
8,087
13,610
Legendary Axel the Drifter
8,822
3,488
12,310
Legendary Axel the Drifter (Evolution I)
9,263
3,662
12,925
Legendary Axel the Drifter (Evolution II)
9,704
3,836
13,540
Legendary Balacones
Legendary Balacones (Evolution I)
Legendary Balacones (Evolution II)
8,592
3,870
12,462
Legendary Balacones (Reverge, 8*)
Legendary Balacones (Reverge Evolution I, 8*)
Legendary Balacones (Reverge Evolution II, 8*)
14,148
6,519
20,667
Legendary Balacones (Reverge II, 9*)
Legendary Balacones (Reverge II Evolution I, 9*)
Legendary Balacones (Reverge II Evolution II, 9*)
53,822
16,123
69,945
Legendary Cain
Legendary Cain (Evolution I)
Legendary Cain (Evolution II)
2,550
9,912
12,462
Legendary Cain (Reverge, 8*)
Legendary Cain (Reverge Evolution I, 8*)
Legendary Cain (Reverge Evolution II, 8*)
5,573
14,946
20,519
Legendary Cain (Reverge II, 9*)
Legendary Cain (Reverge II Evolution I, 9*)
Legendary Cain (Reverge II Evolution II, 9*)
16,355
53,488
69,843
Legendary Cinder Jesselyn
Legendary Cinder Jesselyn (Evo I)
Legendary Cinder Jesselyn (Evo II)
5,894
8,176
14,070
Legendary Cortina the Glacier
Legendary Diabolic Ursula
5,384
7,675
13,059
Legendary Dread Dullahan
5,121
7,452
12,573
Legendary Dread Dullahan (Evolution I)
5,377
7,824
13,201
Legendary Dread Dullahan (Evolution II)
5,633
8,197
13,830
Legendary Et'Lye
3,818
8,482
12,300
Legendary Et'Lye (Evolution I)
4,008
8,906
12,914
Legendary Et'Lye (Evolution II)
4,199
9,330
13,529
Legendary Fabiel
Legendary Fabiel (Evolution I)
Legendary Fabiel (Evolution II)
3,784
8,710
12,494
Legendary Fabiel (Reverge, 8*)
Legendary Fabiel (Reverge Evolution I, 8*)
Legendary Fabiel (Reverge Evolution II, 8*)
6,873
13,475
20,348
Legendary Fabiel (Reverge II, 9*)
Legendary Fabiel (Reverge II Evolution I, 9*)
Legendary Fabiel (Reverge II Evolution II, 9*)
31,475
38,409
69,884
Legendary Gawaina
7,871
4,429
12,300
Legendary Gawaina (Evolution I)
8,264
4,650
12,914
Legendary Gawaina (Evolution II)
8,658
4,871
13,529
Legendary Gideon Regalis
9,817
3,183
13,000
Legendary Hedaldra the Charioteer
7,031
5,872
12,903
Legendary Illdry the Alchemist
7,821
4,829
12,650
Legendary Illdry the Alchemist (Evolution I)
8,212
5,070
13,282
Legendary Illdry the Alchemist (Evolution II)
8,603
5,311
13,914
Legendary Ironhorse Liu
4,372
8,629
13,001
Legendary Iron Scourge
3,728
8,829
12,557
Legendary Iron Scourge (Evolution I)
3,914
9,270
13,184
Legendary Iron Scourge (Evolution II)
4,100
9,711
13,811
Legendary Jeronimo
3,577
8,723
12,300
Legendary Jeronimo (Evolution I)
3,755
9,159
12,914
Legendary Jeronimo (Evolution II)
3,934
9,595
13,529
Legendary Lancelot
9,720
3,280
13,000
Legendary Leo
7,493
5,509
13,002
Legendary Minerva
8,764
4,085
12,849
Legendary Minerva (Evolution I)
9,202
4,289
13,491
Legendary Minerva (Evolution II)
9,640
4,493
14,133
Legendary Miss Vampiria
5,116
8,054
13,170
Legendary Mordred
3,577
8,723
12,300
Legendary Mordred (Evolution I)
3,755
9,159
12,914
Legendary Mordred (Evolution II)
3,934
9,595
13,529
Legendary Neptune
Legendary Neptune (Evolution I)
Legendary Neptune (Evolution II)
9,378
4,017
13,395
Legendary Oceadon
8,327
3,973
12,300
Legendary Oceadon (Evolution I)
8,743
4,171
12,914
Legendary Oceadon (Evolution II)
9,159
4,370
13,529
Legendary Odin
4,632
7,650
12,282
Legendary Odin (Evolution I)
Legendary Odin (Evolution II)
5,095
8,415
13,510
Legendary Orfiel
5,933
6,881
12,814
Legendary Orfiel (Evo I)
Legendary Orfiel (Evo II)
6,526
7,569
14,095
Legendary Phoenix
Legendary Phoenix (Evolution I)
Legendary Phoenix (Evolution II)
8,837
3,605
12,442
Legendary Phoenix (Reverge, 8*)
Legendary Phoenix (Reverge Evolution I, 8*)
Legendary Phoenix (Reverge Evolution II, 8*)
13,946
6,472
20,418
Legendary Phoenix (Reverge II, 9*)
Legendary Phoenix (Reverge II Evolution I, 9*)
Legendary Phoenix (Reverge II Evolution II, 9*)
58,386
11,226
69,612
Legendary Proto Dragon
Legendary Proto Dragon (Evolution I)
Legendary Proto Dragon (Evolution II)
7,910
4,511
12,421
Legendary Proto Dragon (Reverge, 8*)
Legendary Proto Dragon (Reverge Evolution I, 8*)
Legendary Proto Dragon (Reverge Evolution II, 8*)
14,125
6,271
20,396
Legendary Proto Dragon (Reverge II, 9*)
Legendary Proto Dragon (Reverge II Evolution I, 9*)
Legendary Proto Dragon (Reverge II Evolution II, 9*)
43,281
26,656
69,937
Legendary Quetzalcoatl
5,331
7,578
12,909
Legendary Reincarnated Igneous Dragon
3,256
9,924
13,180
Legendary Reincarnated Storm Dragon (Evolution II)
11,047
3,450
14,498
Legendary Reincarnated Storm Dragon (Reverge 8*)
15,432
4,743
20,175
Legendary Saturn
Legendary Saturn (Evolution I)
3,402
9,576
12,978
Legendary Saturn (Evolution II)
3,564
10,032
13,596
Legendary Scorpion Scourge
8,721
3,782
12,503
Legendary Scorpion Scourge (Evolution I)
9,157
3,971
13,128
Legendary Scorpion Scourge (Evolution II)
9,593
4,160
13,753
Legendary Skadi
3,566
8,934
12,500
Legendary Skadi (Evolution I)
3,744
9,380
13,124
Legendary Skadi (Evolution II)
3,922
9,827
13,749
Legendary Skyshot the Pegasus Rider
9,120
3,401
12,521
Legendary Skyshot the Pegasus Rider (Evolution I)
9,576
3,571
13,147
Legendary Skyshot the Pegasus Rider (Evolution II)
10,032
3,741
13,773
Legendary Smoking Hawk
Legendary Smoking Hawk (Evolution I)
Legendary Smoking Hawk (Evolution II)
4,391
9,367
13,758
Legendary Svetochia
3,503
8,797
12,300
Legendary Svetochia (Evolution I)
3,678
9,236
12,914
Legendary Svetochia (Evolution II)
3,853
9,676
13,529
Legendary Swallow
Legendary Swallow (Evolution I)
Legendary Swallow (Evolution II)
4,264
9,276
13,540
Legendary Taurus
7,812
5,099
12,911
Legendary Tybalt
9,657
3,343
13,000
Legendary Tyrant King Levash
Legendary Tyrant King Levash (Evolution I)
Legendary Tyrant King Levash (Evolution II)
9,959
2,486
12,445
Legendary Tyrant King Levash (Reverge, 8*)
Legendary Tyrant King Levash (Reverge Evolution I, 8*)
Legendary Tyrant King Levash (Reverge Evolution II, 8*)
16,477
4,172
20,649
Legendary Tyrant King Levash (Reverge II, 9*)
Legendary Tyrant King Levash (Reverge II Evolution I, 9*)
Legendary Tyrant King Levash (Reverge II Evolution II, 9*)
51,566
18,165
69,731
Legendary Venus
9,989
3,011
13,000
Legendary Viracocha
8,829
4,290
13,140
Legendary Viracocha (Evolution I)
9,270
4,526
13,796
Legendary Viracocha (Evolution II)
9,711
4,742
14,453
Lemiza-Mira
Lemiza-Mira (Evo I)
Lemiza-Mira (Evo II)
4,805
9,692
14,497
Lemuel Gulliver
7,013
3,288
10,301
Lemuel Gulliver (Evolution I)
7,363
3,452
10,815
Lemuel Gulliver (Evolution II)
7,714
3,616
11,330
Leo
3,487
7,214
10,701
Leo (Evolution I)
3,611
7,574
11,235
Leo (Evolution II)
3,835
7,935
11,770
Lesandra
7,712
3,395
11,107
Liana & Liliana
5,666
5,666
11,332
Liana & Lilliana (Evolution I)
Liana & Lilliana (Evo II)
6,232
6,232
12,464
Libra
5,316
5,316
10,632
Libra (Evolution I)
5,581
5,581
11,162
Libra (Evolution II)
5,847
5,847
11,694
Lilith
7,662
3,022
10,684
Liu Bei
Liu Bei (Evolution I)
Liu Bei (Evolution II)
Liora
5,930
3,570
9,500
Liora (Evolution I)
Liora (Evolution II)
6,523
3,927
10,450
Little John
9,008
3,265
12,293
Little John (Evolution I)
9,458
3,449
12,907
Little John (Evolution II)
9,909
3,614
13,523
Loathsome Lynne
3,052
7,384
10,446
Loathsome Lynne (Evolution I)
3,204
7,763
10,967
Loathsome Lynne (Evolution II)
3,358
8,134
11,492
Locust
7,289
3,484
10,773
Loki
7,123
3,295
10,418
Loki (Evolution I)
7,852
3,631
11,483
Loki (Evolution II)
7,835
3,624
11,459
Lord of Light Stuartus
3,113
7,831
10,944
Lord of Thunder
8,861
3,622
12,483
Lord of Thunder (Evolution I)
9,481
3,875
13,788
Lord of Thunder (Evolution II)
9,747
3,984
13,731
Lost Spectre
Lost Spectre (Evo I)
Lost Spectre (Evo II)
4,730
6,600
11,330
Lothario Romeo
7,437
3,363
10,800
Lotho the Mercenary
8,923
3,687
12,610
Lotho the Mercenary (Evolution I)
9,369
3,871
13,240
Lotho the Mercenary (Evolution II)
9,815
4,055
13,870
Lovestruck Juliet
3,298
7,502
10,800
Lt. William Shipsail
3,216
7,712
10,928
Lu Bu
Lu Bu (Evolution I)
9,595
3,315
12,910
Lu Bu (Evolution II)
10,467
3,616
14,083
Lucentia
3,589
7,132
10,721
Lucht
7,687
3,352
11,039
Lucht (Evolution I)
Lucht (Evolution II)
8,455
3,687
12,142
Lucifer
9,989
1,333
11,322
Lucifer (Evolution I)
Lucifer (Evolution II)
10,987
1,466
12,453
Lucifiero
7,205
3,559
10,764
Lucille
6,900
3,640
10,540
Lucille (Evolution I)
7,245
3,822
11,067
Lucille (Evolution II)
7,590
4,004
11,594
Lumen Senipra
2,994
8,013
11,007
Lumiere
Lumiere (Evolution I)
Lumiere (Evolution II)
6,483
4,204
10,687
Lurking Dark Pawn
3,875
7,246
11,121
Lurok Shadowbind
Lurok Shadowbind (Evolution I)
Lurok Shadowbind (Evolution II)
3,532
10,437
13,969
Lust
3,102
7,545
10,647
Lust (Evolution I)
3,257
7,922
11,179
Lust (Evolution II)
3,412
8,299
11,711
Lynne
2,981
6,946
9,927
Mad Stonebreaker
7,826
3,302
11,128
Mafuyu
2,875
8,646
11,521
Mafuyu (Evolution I)
3,018
9,078
12,096
Maia
5,355
5,351
10,706
Maia Regalis
5,608
5,600
11,208
Malice Dragon
5,062
5,062
10,124
Malkuth
4,210
7,090
11,300
Malkuth (Evolution I)
4,420
7,444
11,864
Malkuth (Evolution II)
4,631
7,799
12,430
Malyero
Malyero (Evolution I)
Malyero (Evolution II)
7,416
3,736
11,152
Mama Quilla
5,966
5,345
11,311
Mama Quilla (Evolution I)
6,264
5,612
11,876
Mama Quilla (Evolution II)
6,563
5,880
12,443
Mammoth Yeti
8,416
3,128
11,544
Mammoth Yeti (Evolution I)
8,836
3,284
12,120
Mammoth Yeti (Evolution II)
9,257
3,440
12,697
Man-at-Arms
4,812
5,400
10,212
Maniac Mansford the 15th
5,725
5,696
11,421
Marcy Killigrew
7,365
4,127
11,492
Marcy Killigrew (Evo I)
Marcy Killigrew (Evo II)
Marine Cordelia
3,503
7,387
10,890
Marine Cordelia (Magikin)
3,492
8,129
11,621
Marine Cordelia (Magikin, Evo I)
Marine Cordelia (Magikin, Evo II)
Marion
3,222
7,509
10,731
Marion the Stormbringer
3,392
7,780
11,172
Marionette
8,054
2,696
10,750
Masahiro
7,911
4,316
12,227
Masahiro (Evolution I)
Masahiro (Evolution II)
8,702
4,747
13,449
Masheen the Dominator
7,370
3,333
10,703
Mater von Sidow
3,164
7,732
10,896
Medusa
3,185
7,699
10,884
Meirav
Meirav (Evolution I)
Meirav (Evolution II)
4,401
9,300
13,701
Melona the Beast Tamer
4,075
8,408
12,483
Mezzirg
7,621
2,766
10,387
Mezzirg (Evolution I)
Mezzirg (Evolution II)
9,383
3,042
11,425
Mimalas
7,176
3,933
11,119
Mimalas (Evolution I)
7,689
4,028
11,897
Mimalas (Evolution II)
8,192
4,483
12,675
Mimalas (Evolution III)
8,695
4,758
13,453
Minstrel Vainamoinen
3,734
7,474
11,208
Mistea
7,427
3,290
10,717
Mistea (Evolution I)
7,798
3,454
11,252
Mistea (Evolution II)
8,169
3,619
11,788
Molock
7,193
3,461
10,654
Monsieur Cossaro
7,185
3,349
10,534
Mordant
Mordant (Evolution I)
Mordant (Evolution II)
7,814
5,706
13,520
Mordechai
Mordechai (Evolution I)
Mordechai (Evolution II)
8,855
4,895
13,750
Mordred
3,577
6,724
10,301
Mordred (Evolution I)
3,755
7,060
10,815
Mordred (Evolution II)
3,934
7,396
11,330
Mother Earth
3,234
7,703
10,937
Mrs. Vicious Claus
3,463
8,472
11,935
Mutated Wolfhound
3,671
8,174
11,845
Mutated Wolfhound (Evolution I)
3,854
8,582
12,436
Mutated Wolfhound (Evolution II)
4,038
8,991
13,029
Myla
Mythril Dragon
7,823
3,274
11.097
Nadja
7,478
3,377
10,855
Naga King Sesha
8,038
3,112
11,150
Nark
Nark (Evo I)
Nark (Evo II)
8,914
5,577
14,491
Nasstaja
7,021
3,480
10,501
Natteri
Natteri (Evo I)
Natteri (Evo II)
7,108
5,029
12,137
Nautical Caspian
3,499
7,321
10,820
Neblum Dragon
3,789
7,455
11,244
Nelson
3,211
7,617
10,828
Nephilim Giant
Nephilim Giant (Evolution I)
Nephilim Giant (Evolution II)
8,922
3,544
12,466
Neptune
7,933
3,011
10,944
Neptune (Evolution I)
8,329
3,161
11,490
Neptune (Evolution II)
8,726
3,312
12,038
Neptunian Cordelia
3,699
7,493
11,192
Neryn
3,285
7,470
10,755
Neryn (Evolution I)
3,449
7,843
11,292
Neryn (Evolution II)
3,613
8,217
11,830
Niant
7,790
3,055
10,845
Niant (Evolution I)
8,179
3,207
11,386
Niant (Evolution II)
8,569
3,360
11,929
Nikolai Claus
3,549
7,290
10,839
Noble Rakestraw
3,475
7,780
11,255
North Dragon
4,914
5,336
10,250
North Dragon (Evolution I)
5,159
5,602
10,761
North Dragon (Evolution II)
5,405
5,869
11,274
Nyeelus
4,222
8,788
13,010
Nym
3,243
7,583
10,826
Nymph
3,658
9,419
13,077
Oberon
7,837
2,997
10,834
Obina
Obina (Evolution I)
Obina (Evolution II)
8,134
3,549
11,683
Oboris
Oboris (Evo I)
Oboris (Evo II)
10,987
1,466
12,453
Oboris (Reverge, 8*)
Oboris (Reverge Evo I, 8*)
Oboris (Reverge Evo II, 8*)
15,592
2,396
17,988
Oboris (Reverge II, 9*)
Oboris (Reverge II Evo I, 9*)
Oboris (Reverge II, Evo II, 9*)
35,962
9,976
45,938
Oceadon
6,342
3,973
10,315
Oceadon (Evolution I)
6,659
4,171
10,830
Oceadon (Evolution II)
6,976
4,370
11,346
Odin
4,119
6,302
10,421
Odin (Evolution I)
4,324
6,617
10,941
Odin (Evolution II)
4,530
6,932
11,462
Ojore the Farseer
4,964
6,938
11,902
Omniscient Oracle
5,311
5,308
10,619
Opal
7,511
3,130
10,641
Opal (Evolution I)
7,886
3,286
11,172
Opal (Evolution II)
8,262
3,443
11,705
Paigus the Necromancer
8,155
4,201
12,356
Paigus the Necromancer (Evolution I)
8,562
4,411
12,973
Pagan Vainamoinen
3,548
7,272
10,820
Papillon Warden Drumgoole
3,271
7,634
10,905
Paroma
Paroma (Evolution I)
Paroma (Evolution II)
7,250
4,312
11,562
Pater von Sidow
8,090
2,866
10,956
Patronus Dragon
3,292
8,073
11,365
Patronus Dragon (Evolution I)
3,455
8,475
11,930
Partonus Dragon (Evolution II)
3,621
8,880
12,501
Pegasus
6,722
4,533
11,255
Petani
8,618
3,877
12,495
Petani (Evo I)
Petani (Evo II)
Petani (Reverge, 8*)
11,632
4,147
15,779
Petani (Reverge Evo I, 8*)
Petani (Reverge Evo II, 8*)
Petani (Reverge II, 9*)
Petani (Reverge II Evo I, 9*)
Petani (Reverge II Evo II, 9*)
Petardo
7,829
3,254
11,083
Peridot
2,888
7,721
10,609
Peridot (Evolution I)
3,032
8,107
11,139
Peridot (Evolution II)
3,176
8,493
11,669
Pharaoh Thutmose III
3,320
7,520
10,840
Pharaoh Thutmose III (Evolution I)
3,486
7,896
11,382
Pharaoh Thutmose III (Evolution II)
3,652
8,272
11,924
Pheaona
3,195
7,380
10,575
Pheaona (Evolution I)
3,353
7,749
11,102
Pheaona (Evolution II)
3,514
8,118
11,632
Phoebe
6,112
6,683
12,795
Phoebe (Evolution I)
6,417
7,017
13,434
Phoebe (Evolution II)
6,273
7,351
13,624
Pierrepoint
5,370
5,377
10,747
Pirate King Davy Jones
8,018
3,268
11,286
Polar Titan
9,023
3,778
12,801
Polar Titan (Evolution I)
9,474
3,966
13,440
Polar Titan (Evolution II)
9,925
4,155
14,080
Pomona
4,116
8,257
12,373
Posthume
8,494
3,642
12,136
Posthume (Evolution I)
8,918
3,824
12,742
Posthume (Evolution II)
9,343
4,006
13,349
Poulpe Colossal
7,410
4,390
11,800
Predix
Predix (Evo I)
Predix (Evo II)
9,350
2,750
12,100
Prima Lucentia
3,676
7,211
10,887
Prince Malodae
7,395
3,255
10,650
Prince Malodae (Evolution I)
Prince Malodae (Evolution II)
8,134
3,580
11,714
Prince Ralza
7,860
3,152
11,012
Prince Ralza (Evolution I)
8,253
3,309
11,562
Prince Ralza (Evolution II)
8,646
3,467
12,113
Prince Relius
6,150
6,150
12,300
Prince Relius (Evolution I)
6,457
6,457
12,914
Prince Relius (Evolution II)
6,765
6,765
13,530
Princess Highwind
3,388
9,090
12,478
Princess Highwind (Evolution I)
3,557
9,544
13,101
Princess Highwind (Evolution II)
3,726
9,999
13,725
Princess Iron Fan
3,615
8,012
11,627
Princess Keiko
7,521
3,106
10,627
Princess Keiko (Evolution I)
7,897
3,261
11,158
Princess Keiko (Evolution II)
8,273
3,416
11,689
Princess Orihime
3.300
7.291
10.591
Princess Orihime (Evolution I)
3,346
7,655
11,120
Princess Orihime (Evolution II)
3,630
8,020
11,650
Priestess of Pain
8,798
3,267
12,065
Priestess of the Moon
9,511
4,099
13,610
Prothoe the Whirlwind
7,903
3,051
10,954
Prothoe the Whirlwind (Evolution I)
8,298
3,203
11,501
Prothoe the Whirlwind (Evolution II)
8,693
3,356
12,049
Proto Dragon
3,185
7,716
10,901
Pure Epona
3,233
7,578
10,811
Puttana
Puttana (Evo I)
Puttana (Evo II)
4,202
7,291
11,493
Predix
Predix (Evo I)
Predix (Evo II)
9,350
2,750
12,100
Pyra Hagedis
Pyra Hagedis (Evo I)
Pyra Hagedis (Evo II)
3,413
9,024
12,437
Pyrooster Tei
7,663
3,151

10,814

Pyrooster Tei (Evolution I)
8,046
3,308
11,354
Pyrooster Tei (Evolution II)
8,429
3,466
11,895
Quag Dragon
3,113
7,117
10,230
Queen Isabella
4,075
8,293
12,368
Queen Isabella (Evolution I)
4,279
8,708
12,987
Queen Ociana
Queen Ociana (Evolution I)
Queen Ociana (Evolution II)
8,153
3,764
11,917
Queen of Slaves Selfina
Queen of Slaves Selfina (Evo I)
Queen of Slaves Selfina (Evo II)
10,890
3,579
14,469
Queen Regina of Mercere
5,133
7,612
12,745
Queen Regina of Mercere (Evolution I)
5,389
7,992
13,381
Queen Regina of Mercere (Evolution II)
5,646
8,373
14,019
Raging Inferno
7,900
4,400
12,300
Raging Inferno (Evolution I)
8,295
4,620
12,915
Raging Inferno (Evolution II)
8,690
4,840
13,530
Ragna Dragon
6,321
4,017
10,338
Ragnor the  Wild
Ragnor the  Wild (Evolution I)
Ragnor the  Wild (Evolution II)
8,814
3,681
12,495
Raider Gavin
7,604
3,344
10,948
Rampaging Claus
9,088
4,351
13,439
Rainbow Dragon
8,106
3,042
11,148
Rakestraw
3,311
7,442
10,753
Rakestraw Ascendant
3,275
7,673
10,948
Rast
4,060
8,680
12,740
Rast (Evolution I)
4,263
9,114
13,377
Rast (Evolution II)
4,466
9,548
14,014
Rast and Harth
5,550
9,000
14,500
Ravaging Masheen (Rebel's Revolution)
7,540
3,395
10,935
Ravastina
Ravastina (Evo I)
Ravastina (Evo II)
11,220
1,155
12,375
Red Mary the Maid
8,787
3,546
12,333
Regal Masheen (Rebel's Revolution)
7,395
3,378
10,773
Regalia Fairy Elendra
8,179
5,001
13,180
Regalia Fairy Elendra (Evolution I)
Regalia Fairy Elendra (Evolution II)
Reincarnated Borghild
Reincarnated Borghild (Evolution I)
Reincarnated Borghild (Evolution II)
3,506
8,967
12,473
Reincarnated Borghild (Reverge, 8*)
Reincarnated Borghild (Reverge Evolution I, 8*)
Reincarnated Borghild (Reverge Evolution II, 8*)
4,318
13,642
17,960
Reincarnated Idunn
4,035
7,299
11,334
Reincarnated Idunn (Evolution I)
Reincarnated Idunn (Evolution II)
4,438
8,028
12,466
Reincarnated Idunn (Reverge, 8*)
Reincarnated Idunn (Reverge Evolution I, 8*)
Reincarnated Idunn (Reverge Evolution II, 8*)
5,459
12,541
18,000
Reincarnated Idunn (Reverge II, 9*)
Reincarnated Idunn (Reverge II Evolution I, 9*)
Reincarnated Idunn (Reverge II Evolution II, 9*)
7,376
38,266
45,642
Relifa
8,868
3,666
12,534
Relifa (Evolution I)
9,755
4,033
13,788
Rending Earth
6,231
6,231
12,462
Rending Earth (Evolution I)
6,542
6,542
13,084
Rending Earth (Evolution II)
6,854
6,854
13,708
Requimere
Requimere (Evolution I)
Requimere (Evolution II)
4,211
6,763
10,974
Reydolan
3,981
6,512
10,493
Rhea
3,916
8,864
12,780
Rhea (Evolution I)
4,111
9,307
13,418
Rhea (Evolution II)
4,307
9,750
14,057
Rhob the Sorcerer
3,981
9,517
13,498
Rhodragon
Rhodragon (Evolution I)
Rhodragon (Evolution II)
3.027
8.676
11.703
Rightful Crown Ascot
3,257
7,521
10,778
Rikard
7,378
3,167
10,545
Rikard (Evolution I)
7,745
3,324
11,069
Rikard (Evolution II)
8,115
3,483
11,598
Riot Breaker Shar
Riot Breaker Shar (Evolution I)
9,855
6,121
15,976
Riot Breaker Shar (Evolution II)
10,500
6,521
17,021
Rock Dragon
4,184
6,126
10,310
Rock Dragon (Evolution I)
4,393
6,432
10,825
Rock Dragon (Evolution II)
4,602
6,738
11,340
Romeo
7,409
3,321
10,730
Romeo Montague
7,505
3,415
10,920
Rott
5,149
4,851
10,000
Roundshield
3,811
6,171
9,982
Roxandra
5,400
5,400
10,800
Rubonita
7,299
5,474
12,773
Rubonita (Evolution I)
7,663
5,747
13,410
Rubonita (Evolution II)
8,028
6,021
14,049
Rucersa
Rucersa (Evo I)
Rucersa (Evo II)
7,839
4,656
12,495
Rytheferatu
3,625
8,652
12,277
Rytheferatu (Evolution I)
3,806
9,084
12,890
Rytheferatu (Evolution II)
3,987
9,517
13,504
Sacrifist
5,600
5,000
10,600
Sadie
10,005
2,402
12,407
Sadie (Evolution I)
10,505
2,522
13,027
Sadistic Warden Drumgoole
3,197
7,602
10,799
Salandra
8,624
3,180
11,804
Salandra (Evolution I)
9,055
3,339
12,394
Salandra (Evolution II)
9,487
3,499
12,986
Salantar
5,821
7,539
13,360
Samael of Briah
4,304
8,339
12,643
Samael of Briah (Evolution I)
4,519
8,755
13,274
Samael of Briah (Evolution II)
4,734
9,172
13,906
Samkeit
6,204
5,153
11,357
Sapphira
6,541
4,109
10,650
Sapphira (Evolution I)
6,868
4,314
11,182
Sapphira (Evolution II)
7,195
4,519
11,714
Sapphire
3,087
7,924
11,011
Sapphire (Evolution I)
3,241
8,320
11,561
Sapphire (Evolution II)
3,396
8,717
12,113
Saraswati
3,138
7,611
10,749
Saraswati (Evolution I)
3,294
7,991
11,285
Saraswati (Evolution II)
3,484
8,372
11,856
Saros
3,719
8,160
11,879
Saros (Evolution I)
3,904
8,568
12,472
Saros (Evolution II)
4,090
8,976
13,066
Saturn
3,226
7,692
10,918
Saturn (Evolution I)
3,387
8,076
11,463
Saturn (Evolution II)
3,548
8,461
12,009
Satyr
Satyr (Evo I)
Satyr (Evo II)
5,086
7,295
12,381
Schebadrye
6,297
6,254
12,551
Schebadrye (Evolution I)
6,611
6,566
13,177
Schebadrye (Evolution II)
6,926
6,879
13,805
Scheherazade
3,370
7,331
10,701
Schism Dragon
3,526
8,031
11,557
Scorch Dragon
8,504
2,995
11,499
Scorch Dragon (Evolution I)
8,928
3,143
12,071
Scorch Dragon (Evolution II)
9,354
3,294
12,648
Sea King Tridius
7,879
3,331
11,210
Seaman Tridius
7,605
3,100
10,705
Se'irim
7,081
3,692
10,773
Se'irim Flatus
7,205
3,738
10,943
Se'irim Incendia
7,485
3,786
11,271
Senipra
3,392
7,397
10,789
Senka
8,655
2,937
11,592
Senka (Evolution I)
9,086
3,082
12,168
Senka (Evolution II)
9,520
3,230
12,750
Serat Deleaser
9,507
3,014
12,521
Serat Deleaser (Evolution I)
9,982
3,164
13,146
Serial Killer Gorehies
3,731
7,202
10,933
Serpent Princess Egle
7,959
2,876
10,835
Serpent Queen Egle
8,040
2,883
10,923
Sesha
7,723
3,145
10,868
Shadow Vanaina
8,016
2,996
11,012
Shaman Vainamoinen
3,560
7,373
10,933
Sheng Qi
3,022
7,277
10,299
Shilanti
Shilanti (Evo I)
Shilanti (Evo II)
Shilanti (Reverge, 8*)
Shilanti (Reverge Evo I, 8*)
Shilanti (Reverge Evo II, 8*)
Shiva
7,868
3,047
10,915
Shiva (Evolution I)
8,261
3,199
11,460
Shiva (Evolution II)
8,654
3,351
12,005
Shrunk
3,323
7,235
10,558
Shrunk (Evolution I)
3,488
7,595
11,083
Shrunk (Evolution II)
3,655
7,958
11,613
Sicarius
7,059
3,292
10,351
Sicarius (Evolution I)
7,411
3,456
10,867
Sicarius (Evolution II)
7,764
3,621
11,385
Sickly Spry
3,170
7,613
10,783
Sickly Spry (Evolution I)
3,328
7,993
11,321
Sickly Spry (Evolution II)
3,487
8,375
11,862
Sin Lilith
7,781
3,114
10,895
Sin Molock
7,397
3,488
10,885
Sindbad
7,430
3,316
10,746
Sindbad of the Seas
7,531
3,323
10,854
Sindbad the Brave
7,652
3,332
10,984
Sir Deslen the Bold
7,392
3,253
10,645
Sir Deslen the Bold (Evolution I)
Sir Deslen the Bold (Evolution II)
8,131
3,578
11,709
Skyeshot the Pegasus Rider
3,047
7,605
10,652
Skyeshot the Pegasus Rider (Evolution I)
3,199
7,985
11,184
Skyeshot the Pegasus Rider (Evolution II)
3,352
8,366
11,718
Solum
3,629
7,158
10,787
Son Goku
7,751
3,024
10,775
Son Goku (Evolution I)
8,138
3,175
11,313
Son Goku (Evolution II)
8,527
3,327
11,854
Spirit of the Forest
3,443
8,888
12,331
Spirit of the Forest (Evolution I)
3.615
9.332
12.947
Spirit of the Forest (Evolution II)
3,787
9,776
13,563
Spry
3,976
5,950
9,926
St. Patrick
5,334
4,967
10,301
Stalwart Defender
3,432
7,812
11,244
Stalwart Defender (Evolution I)
3,603
8,202
11,805
Stalwart Defender (Evolution II)
3,775
8,593
12,368
Stalwart Defender (Evolution III)
3,946
8,983
12,929
Steelbeak
8,337
3,944
12,281
Stegacornus
7,165
3,785
10,950
Stegalanxa
7,289
3,821
11,110
Stegalarum
7,230
4,064
11,294
Stegalastra
7,058
3,715
10,773
Stewardess Fransheska
3,621
6,907
10,528
Stirias Dragon
8,436
2,996
11,432
Stirias Dragon (Evolution I)
8,856
3,144
12,000
Stirias Dragon (Evolution II)
9,279
3,295
12,574
Stonebreaker
7,352
3,479
10,831
Stonebreaker of the Arena
3,785
8,020
11,805
Stonebreaker of the Arena (Evolution I)
3,974
8,421
12,395
Stonebreaker of the Arena (Evolution II)
4,164
8,822
12,986
Stone Knight of the Henge
3,620
8,911
12,531
Stone Knight of the Henge (Evolution I)
3,801
9,356
13,157
Stone Knight of the Henge (Evolution II)
3,982
9,802
13,784
Storm Dragon
3,324
7,395
10,719
Storm Dragon (Evolution I)
3,490
7,764
11,254
Storm Dragon (Evolution II)
3,656
8,134
11,790
Stracon
Stracon (Evolution I)
Stracon (Evolution II)
8,054
4,093
12,147
Strategist Drunborne
3,050
7,713
10,763
Strategist Drunborne (Evolution I)
3,202
8,098
11,300
Strategist Drunborne (Evolution II)
3,356
8,485
11,841
Styx
6,904
3,607
10,511
Suadela
7,511
3,208
10,719
Suadela (Evolution I)
7,886
3,368
11,254
Suadela (Evolution II)
8,262
3,528
11,790
Sub Zero Dragon
7,399
3,102
10,501
Suluf
4,395
6,648
11,043
Suluf (Evolution I)
Suluf (Evolution II)
4,834
7,312

12,146

Supay
7,915
3,402
11,317
Supay (Evolution I)
8,309
3,571
11,880
Supay (Evolution II)
8,706
3,742
12,448
Supreme Dark King
7,505
3,464
10,969
Supreme Holy King
3,528
7,514
11,042
Svetochia
3,503
6,796
10,299
Svetochia (Evolution I)
3,678
7,135
10,813
Svetochia (Evolution II)
3,853
7,475
11,328
Swallow
3,246
7,297
10,543
Swallow (Evolution I)
3,411
7,661
11,072
Swallow (Evolution II)
3,573
8,026
11,599
Swashbuckler Gavin
7,754
3,352
11,106
Sweet Sharpshooter Lynne
Sweet Sharpshooter Lynne (Evolution I)
Sweet Sharpshooter Lynne (Evolution II)
3,549
8,134
11,683
Sylvie the Saint
5,477
5,513
10,990
Sylvie the Saint (Evolution I)
5,750
5,788
11,538
Sylvie the Saint (Evolution II)
6,024
6,064
12,088
Tantok Silverheel
3,387
8,096
11,483
Tantok Silverheel (Evolution I)
3,725
8,905
12,630
Tantok Silverheel (Evolution II)
4,064
9,715
13,779
Tapfehre
Tapfehre (Evolution I)
3,676
8,070
11,746
Tapfehre (Evolution II)
3,851
8,454
12,305
Tecmessa
6,980
3,180
10,160
Tecmessa (Evolution I)
7,329
3,339
10,668
Tecmessa (Evolution II)
7,678
3,498
11,116
Tempest Serpent
6,724
4,221
10,945
Temperance
5,233
5,233
10,466
Temperance (Evolution I)
5,494
5,494
10,988
Temperance (Evolution II)
5,756
5,756
11,512
Tempest Serpent
6,724
4,241
10,965
Terakornis
6,697
3,815
10,512
Terra
7,320
3,481
10,801
Tethys
3,885
8,799
12,684
Tethys (Evolution I)
4,273
9,678
13,951
The Antimage
4,538
6,581
11,119
The Arbitrator
3,035
7,993
11,028
The Arbitrator (Evolution I)
3,186
8,392
11,578
The Arbitrator (Evolution II)
3,338
8,792
12,130
The Black Exorcist
3,286
8,625
11,911
The Blood Mage
3,467
8,301
11,768
The Blood Mage (Evolution I)
3,813
9,131
12,944
The Blood Mage (Evolution II)
4,160
9,961
14,121
The Bloody Warden
9,229
3,775
13,004
The Chariot
7,543
2,908
10,451
The Chariot (Evolution I)
7,920
3,053
10,973
The Chariot (Evolution II)
8,297
3,198
11,495
The Legendary World
5,318
7,682
13,000
The Corruption
6,923
5,023
11,946
The Corruption (Evolution I)
7,269
5,274
12,543
The Corruption (Evolution II)
7,615
5,525
13,140
The Cryptkeeper
9,002
4,344
13,446
The Dampener
4,446
6,356
10,802
The Don
7,390
3,330
10,720
The Don (Evolution I)
7,759
3,496
11,255
The Don (Evolution II)
8,130
3,664
11,794
The Emperor
7,610
3,056
10,666
The Emperor (Evolution I)
7,990
3,208
11,198
The Emperor (Evolution II)
8,371
3,361
11,732
The Empress
5,256
5,256
10,512
The Empress (Evolution I)
5,518
5,518
11,036
The Empress (Evolution II)
5,781
5,781
11,562
The Gunslinger
7,249
3,252
10,501
The Gunslinger (Evolution I)
7,611
3,414
11,025
The Gunslinger (Evolution II)
7,975
3,578
11,562
The Legendary Chariot
9,019
3,281
12,300
The Legendary Chariot (Evolution I)
9,469
3,445
12,914
The Legendary Chariot (Evolution II)
9,920
3,609
13,529
The Hierophant
3,488
6,971
10,459
The Hierophant (Evolution I)
3,662
7,319
10,981
The Hierophant (Evolution II)
3,836
7,668
11,504
The Horn Twins
5,739
5,739
11,478
The Neutralizer
4,489
6,476
10,965
The Qiao Sisters
9,310
4,702
14,012
The Right Hand Man
3,393
7,239
10,632
The Right Hand Man (Evolution I)
3,562
7,600
11,162
The Right Hand Man (Evolution II)
3,733
7,963
11,696
The Sheriff
4,007
8,408
12,415
The Sheriff (Evolution I)
4,207
8,828
13,035
The Sheriff (Evolution II)
4,408
9,249
13,657
The Smoking Hawk
5,245
5,353
10,598
The Smoking Hawk (Evolution I)
5,507
5,620
11,127
The Smoking Hawk (Evolution II)
5,245
5,353
10,598
The Spider
3,789
6,211
10,000
The Three
The Three (Evolution I)
The Three (Evolution II)
4,994
9,022
14,016
The Tower
4,783
5,708
10,491
The Tower (Evolution I)
5,022
5,993
11,015
The Tower (Evolution II)
5,261
6,278
11,539
The Twins
8,140
3,371
11,511
The Upstart
3,242
7,292
10,534
The Upstart (Evolution I)
3,404
7,656
11,060
The Upstart (Evolution II)
3,567
8,022
11,589
The Wayward Witch
3,351
9,246
12,597
The Wayward Witch (Evolution I)
3,518
9,708
13,226
The White Exorcist
8,625
3,286
11,911
The Wolf and His Cub
2,875
6,750
9,625
The Wolf and his Cub (Evolution I)
3,018
7,087
10,105
The Wolf and his Cub (Evolution II)
3,162
7,425
10,587
The Wolf and his Cub (Evolution III)
3,306
7,762
11,068
The Wolf and his Cub (Evolution IV)
3,450
8,100
11,550
The World
3,066
7,433
10,499
The World (Evolution I)
3,219
7,804
11,023
The World (Evolution II)
3,372
8,176
11,548
Theia
8,492
4,206
12,698
Theia (Evolution I)
8,916
4,416
13,332
Theia (Evolution II)
9,341
4,626
13,967
Theia (the Giant)
3,944
8,337
12,281
Theda Softfoot (Evolution I)
Theda Softfoot (Evolution II)
7,676
6,045
13,721
Thorin
3,762
6,960
10,722
Thyke
3,784
7,076
10,860
Tiger Lily Shu
5,878
4,711
10,589
Tiger Lily Shu (Evolution I)
6,171
4,946
11,117
Tiger Lily Shu (Evolution II)
6,464
5,182
11,646
Timber Dragon
2,946
8,382
11,328
Timber Dragon (Evolution I)
3,093
8,801
11,894
Timber Dragon (Evolution II)
3,240
9,220
12,460
Tirmeza
7,102
4,083
11,184
Tirmeza (Evolution I)
Tirmeza (Evolution II)
7,812
4,490
12,302
Titania
4,402
6,473
10,875
Tomas the Inquisitor
3,310
7,050
10,360
Topaz
5,411
5,239
10,650
Topaz (Evolution I)
5,681
5,500
11,181
Topaz (Evolution II)
5,952
5,762
11,714
Torin the Wizard
6,175
6,952
13,127
Torin the Wizard (Evo I)
Torin the Wizard (Evo II)
6,792
7,647
14,439
Tormentius
6,978
3,388
10,366
Torrent Dragon
6,975
3,632
10,607
5,919
4,131
10,050
Tridius
7,543
3,087
10,630
Tybalt
5,122
5,608
10,730
Tyrant´s Dread Hugo
3,216
8,207
11,423
Unchanging Quando
4,473
6,406
10,879
Unchanging Quando (Evolution I)
4,696
6,726
11,422
Unchanging Quando (Evolution II)
4,920
7,046
11,966
Unrelenting Dark Night
Unrelenting Dark Night (Evolution I)
Unrelenting Dark Night (Evolution II)
7,088
4,595
11,683
Ursula
7,405
3,385
10,790
Vainamoinen
3,533
7,171
10,704
Valancere
8,858
4,142
13,000
Valencia Gaborn

3,118

7,617
10,735
Valencia Gaborn (Evolution I)
3,273
7,997
11,809
Valencia Gaborn (Evolution II)
3,430
8,379
11,809
Vampiric Spry
9,202
4,236
13,438
Vanaina
7,385
3,405
10,790
Vanaina of Regalia
4,974
8,206
13,180
Vanaina of Regalia (Evolution I)
5,222
8,616
13,838
Vanaina of Regalia (Evolution II)
5,471
9,026
14,497
Vengeful Holy Knight
Vengeful Holy Knight (Evolution I)
Vengeful Holy Knight (Evolution II)
6,931
4,742
11,673
Venus
7,651
3,211
10,862
Venus (Evolution I)
8,033
3,371
11,404
Venus (Evolution II)
8,372
3,532
11,904
Viestra
7,777
3,000
10,777
Vile Malice Dragon
7,610
3,470
11,080
Vincere
6,760
3,044
9,804
Vincere (Evolution I)
7,098
3,196

10,294

Vincere (Evolution II)
7,436
3,348
10,784
Vincere (Evolution III)
7,774
3,501
11,275
Vincere (Evolution IV)
8,112
3,652
11,764
Vincere (Evolution V)
8,450
3,805
12,255
Vincere (Evolution VI)
8,788
3,957
12,745
Vincere (Evolution VII)
9,126
4,109
13,235
Vinushka
Vinushka (Evolution I)
Vinushka (Evolution II)
6,858
3,984
10,842
Viper the Beastmistress
3,122
7,657
10,779
Viper the Beastmistress (Evolution I)
3,278
8,039
11,317
Viper the Mistress (Evolution II)
3,434
8,422
11,856
Viracocha
3,388
7,967
11,355
Viracocha (Evolution I)
3,557
8,365
11,922
Viracocha (Evolution II)
3,726
8,763
12,489
Virgo
6,168
4,338
10,506
Virgo (Evolution I)
6,476
4,554
11,030
Virgo (Evolution II)
6,784
4,771
11,555
Vishnu
7,815
3,071
10,886
Vishnu (Evolution I)
8,205
3,224
11,429
Vishnu (Evolution II)
8,596
3,378
11,974
Vladimir
7,842
3,154
10,996
Vladimir (Evolution I)
8,234
3,311
11,545
Vladimir (Evolution II)
8,627
3,470
12,097
Volcanic Ifrit
3,339
7,675
11,014
Volcano Maiden
3,356
9,000
12,356
Volcano Maiden (Evolution I)
3.691
9.900
13.591
Volshard
Volshard (Evo I)
Volshard (Evo II)
8,922
3,544
12,466
Volshard (Reverge, 8*)
Volshard (Reverge Evo I, 8*)
Volshard (Reverge Evo II, 8*)
13,312
4,676
17,988
Volshard (Reverge II, 9*)
Volshard (Reverge II Evo I, 9*)
Volshard (Reverge II Evo II, 9*)
34,918
11,020
45,938
Voltoger
Voltoger (Evo I)
Voltoger (Evo II)
6,865
4,635
11,500
Vosto Blackaxe
3,454
8,355
11,809
Vosto Blackaxe (Evolution I)
3,626
8,772
12,398
Vosto Blackaxe (Evolution II)
3,800
9,191
12,991
Warden Drumgoole
3,156
7,555
10,711
Wastroud
7,255
3,513
10,768
Water Sorceress Nym
3,306
7,688
10,994
Water Sorceress Nym (Divine)
7,533
3,827
11,360
Water Sorceress Nym (Divine, Evo I)
Water Sorceress Nym (Divine, Evo II)
Water Sorceress Nym (Divine, Reverge, 8*)
Water Sorceress Nym (Divine, Reverge Evo I, 8*)
Water Sorceress Nym (Divine, Reverge Evo II, 8*)
White Wolf Wong
6,155
4,480
10,635
White Wolf Wong (Evolution I)
6,462
4,704
11,166
White Wolf Wong (Evolution II)
6,770
4,928
11,698
Whitebone Demoness
5,384
5,384
10,768
Whitebone Demoness (Evolution I)
5,653
5,653
11,306
Whitebone Demoness (Evolution II)
 5,922
5,922
11,844
Wild Epona
3,329
7,817
11,146
Will Scarlet
5,235
7,037
12,272
Will Scarlet (Evolution I)
5,497
7,389
12,886
Will Scarlet (Evolution II)
5,759
7,741
13,500
William Shipsail
3,209
7,626
10,835
Wind Goddess Caelum
3,577
7,718
11,295
Wind Sorceress Caelum
3,341
7,641
10,982
Witch of the Woods
3,452
7,659
11,111
Witch of the Woods (Evolution I)
3,624
8,041
11,665
Witch of the Woods (Evolution II)
3,797
8,424
12,221
Wrath
7,413
3,229
10,642
Wrath (Evolution I)
7,783
3,390
11,173
Wrath (Evolution II)
8,154
3,551
11,705
Xaphan the Harbinger
2,942
8,084
10,990
Yao Jing
3,241
9,510
12,751
Yoshitsugu
Yoshitsugu (Evolution I)
Yoshitsugu (Evolution II)
6,820
3,313
10,133
Zakarai
8,506
3,271
11,777
Zang
2,987
7,788
10,775
Zang (Evolution I)
3,136
8,177
11,313
Zang (Evolution II)
3,286
8,567
11,853
Zarah
8,668
4,147
12,815
Zephon
5428
5624
11,052
Ziednu
3,592
7,522
11,114
Ziednu (Evolution I)
Ziednu (Evolution II)
3,951
8,274
12,225
Zilkhamen
Zilkhamen (Evolution I)
Zilkhamen (Evolution II)
3,831
8,473
12,304
Zombie Dragon
6,666
3,434
10,100
Return to Top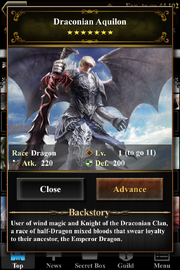 Rarity 6 Warriors - Max Strength (Level 150)

| Warrior | Attack | Defense | Total |
| --- | --- | --- | --- |
| Abscess | 7,233 | 2,590 | 9,823 |
| Agamata | 3,884 | 5,783 | 9,667 |
| Agravain | 4,583 | 4,634 | 9,217 |
| Agravain (Evolution I) | 4,812 | 4,865 | 9,677 |
| Ajax | 3,026 | 6,319 | 9,345 |
| Ajax (Evolution I) | 3,177 | 6,634 | 9,811 |
| Alan-a-Dale | 2,588 | 6,884 | 9,472 |
| Alan-a-Dale (Evolution I) | 2,717 | 7,228 | 9,945 |
| Alanto | 5,667 | 3,453 | 9,120 |
| Alderod | 3,160 | 6,219 | 9,379 |
| Alexis | 3,422 | 6,001 | 9,423 |
| Alexius | 4,615 | 4,557 | 9,172 |
| Aigubete | | | |
| Aigubete (Evolution I) | 3,236 | 6,416 | 9,652 |
| Ali Baba | 4,249 | 5,076 | 9,325 |
| Alma Muskar | 2,935 | 6,446 | 9,381 |
| Amarth Dragon | 3,274 | 5,826 | 9,100 |
| Amazon Chieftan | 3,333 | 6,047 | 9,380 |
| Amazon Chieftan (Evolution I) | 3,499 | 6,349 | 9,848 |
| Amelia | 6,916 | 3,113 | 10,029 |
| Amethyst Stone Leopard | 4,982 | 4,991 | 9,973 |
| Ancient Panthankra | 3,329 | 6,098 | 9,427 |
| Andesite Spider | 5,611 | 3,791 | 9,402 |
| Andromalius | 6,492 | 2,951 | 9,443 |
| Aniline | 3,528 | 5,292 | 8,820 |
| Anjela | 5,292 | 3,528 | 8,820 |
| Antero Vipunen | 2.854 | 6.482 | 9.336 |
| Anti-Mage Firrena | 2,942 | 6,412 | 9,354 |
| Anti-Mage Firrena (Evolution I) | 3,090 | 6,733 | 9,823 |
| Anubor | 5,698 | 3,525 | 9,223 |
| Anubor (Evolution I) | 5,982 | 3,701 | 9,683 |
| Apopis | 4,510 | 4,903 | 9,413 |
| Aquarius | 3,399 | 5,842 | 9,241 |
| Aquarius (Evolution I) | 3,568 | 6,134 | 9,702 |
| Aquenia | 4,031 | 4,987 | 9,018 |
| Aquenia (Evolution I) | 4,232 | 5,236 | 9,468 |
| Aquilon the Gryphoner | 2970 | 6317 | 9287 |
| Aquilon the Gryphoner (Evolution I) | 3,119 | 6,633 | 9,752 |
| Arachia | 5,105 | 4,210 | 9,315 |
| Archaeornix | 5,390 | 3,525 | 8,915 |
| Aries | 6,005 | 3,353 | 9,358 |
| Aries (Evolution I) | 6,305 | 3,520 | 9,825 |
| Ashanti | 3,024 | 6,372 | 9,396 |
| Ashoka | 6,380 | 3,028 | 9,408 |
| Ashoka (Evolution I) | 6,699 | 3,179 | 9,878 |
| Astraea | 5,500 | 3,821 | 9,321 |
| Atilla the Hun | 6,351 | 3,020 | 9,371 |
| Atilla the Hun (Evolution I) | 6,668 | 3,171 | 9,839 |
| Atramenis | 4,650 | 4,500 | 9,150 |
| Avenmage | | | |
| Avenmage (Evolution I) | 2,345 | 6,563 | 8,908 |
| Azure Stone Leopard | 4,982 | 4,991 | 9,973 |
| Balrog | 2,910 | 6,503 | 9,413 |
| Balrog (Evolution I) | 3,055 | 6,828 | 9,883 |
| Balthazar | 4,592 | 4,535 | 9,127 |
| Balzak the Butcher | 6,308 | 3,087 | 9,395 |
| Balzak the Butcher (Evolution I) | 6,623 | 3,241 | 9,864 |
| Balzustro (Rebel's Revolution) | 6,422 | 3,031 | 9,453 |
| Bamboo Beast | 3631 | 5761 | 9392 |
| Baroness Pennypincher | 5,216 | 4,293 | 9,509 |
| Basileus Tiberius | 6,412 | 3,058 | 9,470 |
| Basilisk | 4,605 | 4,605 | 9,210 |
| Beach Worm | 4,344 | 4,956 | 9,300 |
| Belin | 3,072 | 6,059 | 9,131 |
| Berserkir | 4,615 | 4,599 | 9,214 |
| Berserkir (Evolution I) | 4,845 | 4,828 | 9,673 |
| Binah | 2,561 | 6,782 | 9,343 |
| Binah (Evolution I) | 2,689 | 7,121 | 9,810 |
| Bladderwort | 6,201 | 3,099 | 9,300 |
| Bladderwort (Evolution I) | 6,511 | 3,253 | 9,764 |
| Blade Raider Urg | 6,235 | 2,966 | 9,201 |
| Blade Raider Urg (Evolution I) | 6,546 | 3,114 | 9,660 |
| Blaze Dragon | 2,923 | 6,507 | 9,430 |
| Bleet Rotstrip | 6,133 | 3,224 | 9,357 |
| Blizzard Wolf | 2,344 | 7,613 | 9,957 |
| Blughorse | 5,387 | 3,621 | 9,008 |
| Bovolone | 6,134 | 2,874 | 9,008 |
| Bovolone (Evolution I) | 6,440 | 3,017 | 9,457 |
| Brainwashed Alma | 6,377 | 3,080 | 9,457 |
| Brainwashed Lucine | 6,452 | 3,004 | 9456 |
| Breihem | 4,381 | 5,004 | 9,385 |
| Brimhound | 3,204 | 6,659 | 9,863 |
| Brronson | 6,394 | 2,909 | 9,303 |
| Buck Catterpillar | | | |
| Buck Catterpillar (Evolution I) | 6,112 | 3,019 | 9,131 |
| Bunny Rabbit Ling | 3,223 | 6,043 | 9,266 |
| Bunny Rabbit Ling (Evolution I) | 3,384 | 6,345 | 9,729 |
| Byzantim | 2,942 | 6,226 | 9,168 |
| Calista | 3,000 | 6,423 | 9,423 |
| Cancer | 6,351 | 3,020 | 9,371 |
| Cancer (Evolution I) | 6,668 | 3,171 | 9,839 |
| Capone | 3,084 | 6,336 | 9,420 |
| Captain Peliatus | 6,377 | 3,001 | 9,378 |
| Capulet | 6,343 | 2,975 | 9,318 |
| Caras | 3,211 | 6,010 | 9,221 |
| Carcinome | 3,469 | 6,454 | 9,923 |
| Cardinal | 4,355 | 5,546 | 9,901 |
| Carl Th. Helsing | 3,032 | 6,336 | 9,368 |
| Carpenter | 6,645 | 2,801 | 9,446 |
| Carrie | 3,195 | 6,145 | 9,340 |
| Cephalosaurus | 4,795 | 4,568 | 9,363 |
| Ceridwen | 4,551 | 4,551 | 9,102 |
| Cerise Marina | 3,147 | 6,278 | 9,425 |
| Chameleor | 4,964 | 4,682 | 9,646 |
| Change Freak | 4,013 | 5,291 | 9,304 |
| Charged Qilin | 3,384 | 6,061 | 9,445 |
| Cherubim | 2,969 | 6,438 | 9,407 |
| Cherubim (Evolution I) | 3,117 | 6,759 | 9,876 |
| Chestnut | 6,316 | 3,102 | 9,418 |
| Chief Derog | 2,664 | 7,352 | 10,016 |
| Chrome Dragon | 6,237 | 2,697 | 8,934 |
| Cicuta Dragon | 4,567 | 4,626 | 9,193 |
| Cinder Jesselyn | 2,886 | 6,561 | 9,447 |
| Coatlique | 5,010 | 4,507 | 9,517 |
| Coatlique (Evolution I) | 5,261 | 4,733 | 10.022 |
| Cobbinith | 4,322 | 5,278 | 9,600 |
| Colonel Lucine | 4,950 | 4,487 | 9,437 |
| Coral Marina | 3,053 | 6,104 | 9,157 |
| Cortus | 6,382 | 2,728 | 9,110 |
| Cortus (Evolution I) | 6,702 | 2,865 | 9,567 |
| Count Cronek | 5,284 | 3,785 | 9,069 |
| Count Paris | 3,001 | 6,422 | 9,423 |
| Crimeon | 4,668 | 4,668 | 9,336 |
| Crius | 7,116 | 2,391 | 9,507 |
| Crius (Evolution I) | 7,471 | 2,510 | 9,981 |
| Crow Spirit | 5,925 | 3,393 | 9,318 |
| Cruel Spirit | 2,698 | 7,412 | 10,110 |
| Crustov | 2,578 | 7,298 | 9,876 |
| Crypt Lich | 2,111 | 6,890 | 9,001 |
| Crypt Lich (Evolution I) | 2,216 | 7,234 | 9,450 |
| Cupid Rubie | 2,995 | 6,405 | 9,400 |
| Cypris | 3,096 | 6,124 | 9,220 |
| Cypris (Evolution I) | 3,250 | 6,430 | 9,680 |
| Cyrus the Great | 3,063 | 6,344 | 9,407 |
| Cyrus the Great (Evolution I) | 3,216 | 6,661 | 9,877 |
| Dalrymple | 6,501 | 2,766 | 9,267 |
| Damien | 6,205 | 3,142 | 9,347 |
| Dancing Spirit | 4,950 | 3,150 | 8,100 |
| Darius | 4,673 | 4,673 | 9,346 |
| Darius (Evolution I) | 4,906 | 4,906 | 9,812 |
| Dark Bishop | 4,525 | 4,525 | 9,050 |
| Dark Knight | 6,267 | 2,948 | 9,215 |
| Dark Rook | 4,561 | 4,561 | 9,122 |
| Darmor | 5,176 | 4,158 | 9,334 |
| Darmor (Evolution I) | 5,434 | 4,365 | 9,799 |
| Death Cap | 6,376 | 3,033 | 9,409 |
| Death Cap (Evolution I) | 6,694 | 3,184 | 9,878 |
| Death Knight | 5,397 | 3,598 | 8,995 |
| Death Knight (Evolution I) | 5,666 | 3,777 | 9,443 |
| Deiphobos | 5,850 | 3,532 | 9,382 |
| Deiphobos (Evolution I) | 6,142 | 3,699 | 9,841 |
| Deirdra Longstride | 3180 | 6241 | 9421 |
| Deirdra Longstride (Evolution 1) | 3,340 | 6,659 | 9,999 |
| Delilah | 5,421 | 3,582 | 9,003 |
| Demetrius | 6,219 | 3,011 | 9,230 |
| Demon Children | 5,197 | 3,847 | 9,044 |
| Demon Wall | 6,168 | 3,234 | 9.402 |
| Devourer of Hearts | 2,995 | 6,443 | 9,438 |
| Devourer of Hearts (Evolution I) | 3,144 | 6,765 | 9,909 |
| Dhampiresa | 3,046 | 6,187 | 9,233 |
| Dhampiresa (Evolution I) | 3,198 | 6,496 | 9,694 |
| Domartt | | | |
| Domartt (Evolution I) | 5,650 | 3,954 | 9,604 |
| Donna Marina | 4,527 | 4,908 | 9,435 |
| Double Barrel Kassandra | 6,419 | 3,018 | 9,437 |
| Double Barrel Kassandra (Evolution I) | 6,739 | 3,168 | 9,907 |
| Dredhatch | 5,206 | 3,964 | 9,170 |
| Dual Fanblade Hime | 2,695 | 7,215 | 9,910 |
| Duke Demetrius | 6,382 | 3,018 | 9,400 |
| Dur | 5,949 | 3,311 | 9,256 |
| Earth | 6,159 | 3,220 | 9,379 |
| Earth (Evolution I) | 6466 | 3381 | 9847 |
| Eliries | 6,255 | 2,852 | 9,107 |
| Elkstaff | 3,297 | 5,952 | 9,249 |
| Elmtia | 6,324 | 3,081 | 9,405 |
| Elmtia (Evolution I) | 6,640 | 3,235 | 9,875 |
| Emerald Dragon | 6,683 | 2,912 | 9,595 |
| Emerald of the Frost | | | |
| Emerald Stone Leopard | 4,982 | 4,991 | 9,973 |
| Englewar | 4,350 | 5,033 | 9,383 |
| Enola Halifax | 3,058 | 6,379 | 9,437 |
| Enola Halifax (Evolution I) | 3,210 | 6,697 | 9,907 |
| Envy | 2,923 | 6,420 | 9,343 |
| Envy (Evolution I) | 3,069 | 6,741 | 9,810 |
| Eternal Chasm Troll | 5,692 | 3,800 | 9,492 |
| Eternal Corvus Cadaver | 3,858 | 5,067 | 8,925 |
| Eternal Crage Troll | 4,570 | 4,724 | 9,294 |
| Eternal Eurydetta | 2,223 | 6,977 | 9,200 |
| Eternal Eurydetta (Evolution I) | 2,334 | 7,325 | 9,659 |
| Eternal Higgov | 5,329 | 3,718 | 9,047 |
| Eternal Maladus | 6,006 | 3,483 | 9,489 |
| Eternal Mamoru | 6,975 | 2,225 | 9,200 |
| Eternal Mamoru (Evolution I) | 7,323 | 2,336 | 9,659 |
| Eternal Nuk | 6,325 | 2,859 | 9,184 |
| Eternal Orphium | 6,978 | 2,222 | 9,200 |
| Eternal Orphium (Evolution I) | 7,326 | 2,333 | 9,659 |
| Eternal Teires | 3,102 | 4,899 | 8,001 |
| Eternal Usagi | 2,222 | 6,978 | 9,200 |
| Eternal Usagi (Evolution I) | 2,333 | 7,326 | 9,659 |
| Eurydetta | 3109 | 6051 | 9160 |
| Eurydetta (Evolution I) | 3,265 | 6,354 | 9,619 |
| Ewelyn | 2,872 | 6,577 | 9,449 |
| Excudo | 5,361 | 3,857 | 9,218 |
| Excudo (Evolution I) | 5,629 | 4,049 | 9,678 |
| Exorcised Ashyln | 5,026 | 4,414 | 9,440 |
| Fafnir Dragon | 5,893 | 3,173 | 9,066 |
| Fang the Direwolf Rider | 4449 | 4840 | 9289 |
| Fang the Direwolf Rider (Evolution I) | 4,672 | 5,083 | 9,755 |
| Fangsworth | 4,724 | 4,478 | 9,202 |
| Fangsworth (Evolution I) | 4960 | 4701 | 9661 |
| Fawn | 4,519 | 4,341 | 8,860 |
| Fawn (Evolution I) | 4,744 | 4,558 | 9,302 |
| Fearscar | 4,844 | 4,126 | 8,970 |
| Fearscar (Evolution I) | 5,086 | 4,332 | 9,418 |
| Flavius | 4,617 | 4,610 | 9,227 |
| Flavius (Evolution I) | 4,847 | 4,840 | 9,687 |
| Foras | 6,159 | 2,851 | 9,010 |
| Foras (Evolution I) | 6,466 | 2,993 | 9,459 |
| Forbrydelsen | 3,102 | 6,320 | 9,422 |
| Forest Gleeder | 6,562 | 2,347 | 8,909 |
| Forest Gleeder (Evolution I) | 6,890 | 2,464 | 9,354 |
| Forseti | 4,563 | 4,563 | 9,126 |
| Forseti (Evolution I) | 4,791 | 4,791 | 9,582 |
| Frosted Stone Leopard | 4,982 | 4,991 | 9,973 |
| Fukurokuju | 2,456 | 6,344 | 8,800 |
| Fukurokuju (Evolution I) | 2,578 | 6,661 | 9,239 |
| F. W. Helsing | 6,591 | 2,842 | 9,433 |
| Galahad | 4,630 | 4,593 | 9,223 |
| Galahad (Evolution I) | 4,861 | 4,822 | 9,683 |
| Galariel | 3,005 | 6,145 | 9,150 |
| Galfell | 6,381 | 3,004 | 9,385 |
| Ganesha | 6,129 | 3,253 | 9,382 |
| Ganesha (Evolution I) | 6,435 | 3,414 | 9,849 |
| Ganga | 4,879 | 4,472 | 9,351 |
| Ganga (Evolution I) | 5,122 | 4,695 | 9,817 |
| Gangrene | 7,152 | 2,574 | 9,726 |
| Gareth | 5,981 | 3,247 | 9,228 |
| Gareth (Evolution I) | 6,280 | 3,409 | 9,689 |
| Geckan | 6,557 | 3,109 | 9,666 |
| Gehenna | 4,586 | 4,634 | 9,220 |
| Gehenna (Evolution I) | 4,815 | 4,865 | 9,680 |
| Gemini | 4,643 | 4,610 | 9,253 |
| Gemini (Evolution I) | 4,875 | 4,840 | 9,715 |
| General Pelatius | 6,427 | 3,019 | 9,446 |
| Ghelgath | 3,306 | 6,113 | 9,419 |
| Giant Octopod | 3,258 | 5,799 | 9,057 |
| Giga Deus | 3,123 | 6,321 | 9,444 |
| Glacial Beast | 3,317 | 6,200 | 9,517 |
| Gluttony | 6,429 | 2,940 | 9,369 |
| Gluttony (Evolution I) | 6,750 | 3,087 | 9,837 |
| Gold Horn | 6,088 | 3,212 | 9,300 |
| Golden Turkey | 3,082 | 6,310 | 9,392 |
| Goldtallon | 4,243 | 4,597 | 8,840 |
| Goldtallon (Evolution I) | 4,455 | 4,826 | 9,281 |
| Gotti | 6,310 | 3,111 | 9,421 |
| Gray Dingoman | 3,364 | 5,625 | 8,989 |
| Gray Dingoman (Evolution I) | 3,532 | 5,906 | 9,438 |
| Great Ape Yuen | 6,231 | 3,081 | 9,321 |
| Great Ape Yuen (Evolution I) | 6,542 | 3,235 | 9,777 |
| Green Dolphin | 4,556 | 4,637 | 9,193 |
| Griff Steelspark | 3,421 | 6,013 | 9,434 |
| Griffard the Blacksmith | 3,290 | 5,958 | 9,248 |
| Grood Gutbash | 6,098 | 3,837 | 9,935 |
| Guardian Ali Baba | 4,253 | 5,158 | 9,411 |
| Guardian Golem | | | |
| Guardian Golem (Evo I) | 5,806 | 4,189 | 9,995 |
| Guaron | | | |
| Guaron (Evolution I) | 7,256 | 2,192 | 9,448 |
| Gumpadure | 3,521 | 6,021 | 9,542 |
| Gumpadure (Evolution I) | 3,697 | 6,322 | 10,019 |
| Gurla | 4,618 | 3,882 | 8,500 |
| Gwynndar | 3,109 | 6,251 | 9,360 |
| Halcion | 6,442 | 3,015 | 9,457 |
| Hamrammir | 5,498 | 3,730 | 9,228 |
| Hamrammir (Evolution I) | 5,772 | 3,916 | 9,688 |
| Harac | 3,020 | 6,580 | 9,600 |
| Harac (Evolution I) | 3,172 | 6,910 | 10,082 |
| Harhulli | ? | ? | ? |
| Hashshashin | 4,893 | 4,326 | 9,219 |
| Hashshashin (Evolution I) | 5,137 | 4,542 | 9,679 |
| Haven | 3,111 | 6,111 | 9,222 |
| Haven (Evolution I) | 3,266 | 6,416 | 9,682 |
| Headmaster Barker | 6,404 | 3,021 | 9,425 |
| Hell Eledone | 5,439 | 3,617 | 9,056 |
| Hellion | 3,541 | 5,311 | 8,852 |
| Hematal | 7,027 | 2,858 | 9,885 |
| Hensch | 6,235 | 3,122 | 9,357 |
| Hensch (Evolution I) | 6,546 | 3,278 | 9,824 |
| | 2,998 | 6,449 | 9,447 |
| Herculean Hermit Crab (Evolution I) | 3,148 | 6,772 | 9,920 |
| Hermia | 3.091 | 6,321 | 9,412 |
| Hetra | 3,905 | 5,315 | 9,220 |
| Hetra (Evolution I) | 4,100 | 5,580 | 9,680 |
| Hexion | 4,236 | 4,589 | 8,825 |
| Hexion (Evolution I) | 4,447 | 4,818 | 9,265 |
| Hiisi | 6,122 | 3,223 | 9,345 |
| Hippolyta | 3,364 | 5,850 | 9,214 |
| Hod | 2,555 | 6,622 | 9,177 |
| Hod (Evolution I) | 2,682 | 6,953 | 9,635 |
| Holocene Spider | 5,516 | 3,787 | 9,303 |
| Holy Bishop | 3,070 | 5,985 | 9,055 |
| Holy Knight | 4,650 | 4,620 | 9,270 |
| Holy Rook | 2,970 | 6,150 | 9,120 |
| Hordric | 2,456 | 7,524 | 9,980 |
| Horus | 5,102 | 4,115 | 9,217 |
| Horus (Evolution I) | 5,357 | 4,320 | 9,677 |
| Howling Wind | 2,377 | 7,058 | 9,435 |
| Howling Wind (Evolution I) | 2,495 | 7,410 | 9,905 |
| Huitzilopochtli | 6,604 | 2,964 | 9,568 |
| Huitzilopochtli (Evolution I) | 6,935 | 3,113 | 10,048 |
| Humbaba | 6,302 | 3,110 | 9,412 |
| Hydra | 6,492 | 2,951 | 9,443 |
| Iguanatar | 3,045 | 6,608 | 9,653 |
| Illdry the Alchemist | 2,935 | 6,259 | 9,194 |
| Illdry the Alchemist (Evolution I) | 3,081 | 6,571 | 9,652 |
| Inmate #3 Brronson | 6,444 | 2,942 | 9,386 |
| Inoshishi | 5,100 | 3,200 | 8,300 |
| Inoshishi (Evolution I) | 5,355 | 3,360 | 8,715 |
| Inferno Dragon | 6,229 | 2,931 | 9,160 |
| Inferno Dragon (Evolution I) | 6,540 | 3,077 | 9,617 |
| Ironhorse Liu | 3.330 | 6,031 | 9,361 |
| Ironhorse Liu (Evolution I) | 3,496 | 6,332 | 9,828 |
| Jaafar | 6,002 | 3,352 | 9,354 |
| Jack Frost | 6,258 | 3,103 | 9,361 |
| Jackalyn | 3,003 | 6,429 | 9,432 |
| Jassel | | | |
| Jassel (Evolution I) | 4,232 | 5,236 | 9,468 |
| Jassel (Reverge, 7*) | | | |
| Jassel (Reverge Evolution I, 7*) | | | |
| Jassel (Reverge Evolution II, 7*) | 4,741 | 7,755 | 12,496 |
| Jaxo | 3,700 | 5,366 | 9,066 |
| Jenava | | | |
| Jenava (Evo I) | 5,562 | 4,433 | 9,995 |
| Jenava (Reverge, 7*) | | | |
| Jenava (Reverge Evo I, 7*) | | | |
| Jenava (Reverge Evo II, 7*) | 11,618 | 5,756 | 17,374 |
| Jenna | | | |
| Jenna (Evolution I) | 3,236 | 6,322 | 9,558 |
| Jesselyn | 2,883 | 6,432 | 9,315 |
| Joan of Arc | 3,056 | 6,294 | 9,350 |
| Joan of Arc (Evolution I) | 3208 | 6608 | 9816 |
| Joker Scurra | 3,196 | 6,208 | 9,404 |
| Judar | 3,056 | 6,338 | 9,394 |
| Judgement | 6,323 | 3,027 | 9,350 |
| Judgement (Evolution I) | 6,639 | 3,178 | 9,817 |
| Julunggul | 6,510 | 2,884 | 9,394 |
| Jupiter | 5,823 | 3,584 | 9,407 |
| Jupiter (Evolution I) | 6,114 | 3,763 | 9,877 |
| Jurojin | 3,150 | 5,050 | 8,200 |
| Jurojin (Evolution I) | 3,307 | 5,302 | 8,609 |
| Justice | 2,939 | 6,411 | 9,350 |
| Justice (Evolution I) | 3,085 | 6,731 | 9,816 |
| Kae | 4,033 | 5,178 | 9,211 |
| Kae (Evolution I) | 4,234 | 5,436 | 9,670 |
| Kaelentra | 3,011 | 6,428 | 9,439 |
| Karg Greeneye | 3,900 | 6,087 | 9,987 |
| Karidos the Remnant | 6,401 | 2,999 | 9,400 |
| Karkadann | 5,852 | 3,454 | 9,306 |
| Katerina | 3,153 | 6,201 | 9,354 |
| Kelpie | 6,333 | 3,003 | 9,336 |
| Kerberos | 4,898 | 4,996 | 9,894 |
| Kerily | 5,496 | 3,004 | 8,500 |
| Kever | | | |
| Kever (Evolution I) | 5,787 | 3,027 | 8,814 |
| Keymaster | 7,262 | 2,677 | 9,939 |
| Keymaster (Evolution I) | | | |
| Kinship Dragon | 3,112 | 6,078 | 9,184 |
| Krail | 3,091 | 5,740 | 8,831 |
| Krait | 2,982 | 6,406 | 9,388 |
| Kraken | 4,605 | 4,702 | 9,307 |
| Kranars | | | |
| Kranars (Evo I) | 5,226 | 3,196 | 8,422 |
| Kraqomyte | 3,073 | 6,354 | 9,427 |
| Krishna | 3,324 | 5,997 | 9,321 |
| Krishna (Evolution I) | 3,490 | 6,296 | 9,786 |
| Krixt | 6,357 | 3,030 | 9,387 |
| Kyrkogrim | 4,475 | 4,868 | 9,343 |
| Lady Goat Meilen | 2,956 | 6,432 | 9,388 |
| Lady Goat Meilen (Evolution I) | 3,103 | 6,753 | 9,856 |
| Laerune | 4,428 | 4,803 | 9,231 |
| Lahashiam | 5,251 | 3,890 | 9,141 |
| Lakhsmi | 2,963 | 6,469 | 9,432 |
| Lakhsmi (Evolution I) | 3,111 | 6,792 | 9,903 |
| Lamorak | 3,026 | 6,204 | 9,230 |
| Lamorak (Evolution I) | 3,177 | 6,514 | 9,691 |
| Lark | 7,094 | 2,783 | 9,877 |
| Lava Sentry | 2,967 | 6,335 | 9,302 |
| Le Fou | | | |
| Le Fou (Evolution I) | 5,811 | 2,612 | 8,423 |
| Leech Dragon | 5,919 | 3,182 | 9,101 |
| Leech Dragon (Evolution I) | 6,214 | 3,341 | 9,555 |
| Leijona | 2,877 | 6,501 | 9,378 |
| Leonedas | 5,410 | 3,515 | 8,925 |
| Lepidoptera Dragon | 5,900 | 3,330 | 9,230 |
| Leprotant | 2,566 | 7,160 | 9,726 |
| Leviculus | 3,127 | 5,891 | 9,018 |
| Liesis | 6,335 | 3,096 | 9,431 |
| Linos | 3,126 | 6,170 | 9,296 |
| Lionheart | 6,279 | 2,821 | 9,100 |
| Lionheart (Evolution I) | 6,592 | 2,962 | 9,554 |
| Loch Kraken | 4,665 | 4,755 | 9,420 |
| Locke | 2,950 | 6,957 | 9,907 |
| Lord Capulet | 6,408 | 3,002 | 9,410 |
| Lord Montague | 3,126 | 6,214 | 9,340 |
| Lorex | | | |
| Lufas | | | |
| Lufas (Evolution I) | 6,071 | 2,344 | 8,415 |
| Lysander | 6,092 | 3,206 | 9,298 |
| Magal Aquos | 3347 | 6037 | 9384 |
| Magma Sentry | 2,970 | 6,461 | 9,431 |
| Magnate | 2,497 | 6,889 | 9,386 |
| Magnate (Evolution I) | 2,671 | 7,371 | 10,042 |
| Maid Marion | 5,522 | 4,441 | 9,963 |
| Maid Marion (Evolution I) | 6,088 | 4,663 | 10,751 |
| Malig Artemenis | 6,518 | 2,908 | 9,426 |
| Malignant | 4,360 | 5,575 | 9,935 |
| Mamba | 5,987 | 3,353 | 9,340 |
| Mamoru | 5,811 | 3,329 | 9,140 |
| Mamoru (Evolution I) | 6,102 | 3,496 | 9,598 |
| Maniac Mansford the 11th | 4,011 | 3,918 | 7,929 |
| Maniac Mansford the 12th | 4,316 | 4,199 | 8,515 |
| Maniac Mansford the 13th | 4,600 | 4,496 | 9,096 |
| Maniac Mansford the 14th | 4,837 | 4,745 | 9,582 |
| Manticore | 3,444 | 5,459 | 8,903 |
| Marcy Killigrew | 5083 | 4417 | 9500 |
| Marcy Killigrew (Evolution I) | 5,337 | 4,637 | 9,974 |
| Mars | 2,894 | 6,503 | 9,397 |
| Mars (Evolution I) | 3,038 | 6,828 | 9,866 |
| Marsh Golem | 2,920 | 6,120 | 9,040 |
| Marvel Dragon | 6,435 | 2,874 | 9,309 |
| Masaharu | 2,967 | 6,443 | 9,410 |
| Masaharu (Evolution I) | 3,115 | 6,765 | 9,880 |
| Master Rat Zhang | 6,097 | 3,154 | 9,251 |
| Master Rat Zhang (Evolution I) | 6,401 | 3,311 | 9,712 |
| Matinde | 2,891 | 6,023 | 8,914 |
| Matinde (Evo I) | 3,035 | 6,324 | 9,359 |
| Matinde (Reverge, 7*) | | | |
| Matinde (Reverge Evo I, 7*) | | | |
| Matinde (Reverge Evo II, 7*) | 3,928 | 7,400 | 11,328 |
| McQueen | 3,005 | 6,296 | 9,301 |
| Mehen | 6,565 | 2,876 | 9,441 |
| Mekdug | 6,378 | 2,994 | 9,372 |
| Meliel | 3,067 | 6,455 | 9,522 |
| Meliel (Evolution I) | 3,221 | 6,778 | 9,999 |
| Mercutio | 6,334 | 3,076 | 9,410 |
| Merrck | 5,278 | 4,322 | 9,600 |
| Midnight Decapod | 6,449 | 2,998 | 9,447 |
| Midnight Decapod (Evolution I) | 6,772 | 3,148 | 9,920 |
| Minerva | 5,928 | 3,109 | 9,037 |
| Miss Vampiria | 3,985 | 5,204 | 9,189 |
| Molten | 5,728 | 3,222 | 8,950 |
| Molten (Evolution I) | 6,014 | 3,383 | 9,397 |
| Molten Tiger | 6,882 | 2,701 | 9,583 |
| Molten Tiger (Evolution I) | 7,227 | 2,836 | 10,063 |
| Monatara | 5,663 | 4,011 | 9,674 |
| Montague | 3,088 | 6,190 | 9,278 |
| Moratura | 5,612 | 2,763 | 8,375 |
| Moratura (Evolution I) | 5,892 | 2,901 | 8,793 |
| Morph Rupture | 5,012 | 4,416 | 9,428 |
| Moryggan | 3679 | 5310 | 8989 |
| Moryggan (Evolution I) | 3,862 | 5,575 | 9,437 |
| Mrs. Claus | 5,798 | 3,485 | 9,283 |
| Mudochimera | 5,272 | 3,267 | 8,539 |
| Mushushu | 6,156 | 3,257 | 9,413 |
| Mutant Turkey | 6,338 | 2,970 | 9,308 |
| Naiad Kraken | 4,976 | 4,414 | 9,390 |
| Napoleon Bonaparte | 5,410 | 3,943 | 9,353 |
| Napoleon Bonaparte (Evolution I) | 5,680 | 4,140 | 9,820 |
| Necro Archbishop | 6,433 | 3,012 | 9,445 |
| Necro Fetishist | 6,282 | 2,976 | 9,258 |
| Necro Priest | 6,373 | 2,978 | 9,351 |
| Necromancer | 3,949 | 5,751 | 9,700 |
| Netzach | 6,622 | 2,555 | 9,177 |
| Netzach (Evolution I) | 6,953 | 2,682 | 9,635 |
| Nibbles | 5,996 | 3,325 | 9,321 |
| Nightwing | 5,213 | 4,852 | 10,065 |
| Nightwing (Evolution I) | 5,213 | 4,852 | 10,065 |
| Ninar | 4,592 | 4,238 | 8,830 |
| Nobella | 6,134 | 2,874 | 9,008 |
| Nobella (Evolution I) | 6,440 | 3,017 | 9,457 |
| Nochnoy | 6,521 | 2,884 | 9,405 |
| Noessu | 2,911 | 6,522 | 9,433 |
| Noxa | 3,997 | 5,232 | 9,229 |
| Noxa (Evolution I) | 4,196 | 5,493 | 9,689 |
| Obselik | | | |
| Obselik (Evo I) | 3,383 | 6,612 | 9,995 |
| Obselik (Reverge, 7*) | | | |
| Obselik (Reverge Evo I, 7*) | | | |
| Obselik (Reverge Evo II, 7*) | 5,964 | 11,327 | 17,291 |
| Odysseus | 4,690 | 4,686 | 9,376 |
| Odysseus (Evolution I) | 4,924 | 4,920 | 9,844 |
| Ohmi Demon | 6,299 | 3,111 | 9,410 |
| Olyphant | 6,773 | 3,105 | 9,878 |
| Oracle | 4,519 | 4,311 | 8,830 |
| Orobas | 6,180 | 2,997 | 9,177 |
| Orphium | 2,900 | 6,247 | 9,147 |
| Orphium (Evolution I) | 3,046 | 6,560 | 9,606 |
| Ortadol | | | |
| Ortadol (Evolution I) | 3,236 | 6,322 | 9,558 |
| Osiris | 6,180 | 3,128 | 9,308 |
| Osiris (Evolution I) | 6,489 | 3,284 | 9,773 |
| Oxbow Chi | 6,387 | 2,968 | 9,355 |
| Oxbow Chi (Evolution I) | 6,706 | 3,116 | 9,822 |
| Paardmes | | | |
| Paardmes (Evolution I) | 6,520 | 3,241 | 9,761 |
| Paracelsus | 5,117 | 3,341 | 8,458 |
| Paris | 3,397 | 5,844 | 9,241 |
| Paris (Evolution I) | 3,566 | 6,136 | 9,702 |
| Patroclus | 6,210 | 3,077 | 9,287 |
| Patroclus (Evolution I) | 6,520 | 3,230 | 9,750 |
| Pegasus | 3,216 | 5,844 | 9,060 |
| Peliatus | 6,278 | 2,999 | 9,277 |
| Penthesilea | 6,362 | 2,971 | 9,333 |
| Penthesilea (Evolution I) | 6,680 | 3,119 | 9,799 |
| Perceval | 5,012 | 4,206 | 9,218 |
| Perceval (Evolution I) | 5,262 | 4,416 | 9,678 |
| Peryton | 3,094 | 6,324 | 9,418 |
| Pestilore | 5,491 | 3,876 | 9,367 |
| Phantom Kelpie | 6,421 | 2,931 | 9,352 |
| Phantom McGregory | 4,346 | 5,074 | 9,420 |
| Pigsy | 2,891 | 6,441 | 9,332 |
| Pigsy (Evolution I) | 3,036 | 6,764 | 9,800 |
| Pink Dolphin | 4,557 | 4,640 | 9,197 |
| Pisces | 5,378 | 3,943 | 9,321 |
| Pisces (Evolution I) | 5,646 | 4,171 | 9,817 |
| | 6,802 | 2,551 | 9,353 |
| Pitch Beast (Evolution I) | 7,278 | 2,729 | 10,007 |
| Pluto | 4,699 | 5,133 | 9,832 |
| Pluto (Evolution I) | 4,922 | 5,377 | 10,299 |
| Poison Fang Wolf | 7,098 | 2,899 | 9,997 |
| Possessed Demon Ashyln | 4,924 | 4,386 | 9,310 |
| Power | 6,011 | 3,289 | 9,300 |
| Power (Evolution I) | 6,311 | 3,453 | 9,764 |
| Pride | 3,048 | 6,302 | 9,350 |
| | 3,200 | 6,617 | 9,817 |
| Prime Demon | 6,723 | 2,755 | 9,478 |
| Pteranexuro | 2,946 | 6,325 | 9,271 |
| Pteranogaunt | 5,005 | 4,404 | 9,409 |
| Pteranovisca | 2,908 | 6,217 | 9,125 |
| Pteranovolare | 3,001 | 6,431 | 9,432 |
| Puella | 4,138 | 5,078 | 9,216 |
| Puella (Evolution I) | 4,344 | 5,331 | 9,675 |
| Qilin | 3,280 | 5,933 | 9,213 |
| Quetazr Dragon | 6,230 | 2,981 | 9,211 |
| Ra | 3,122 | 6,116 | 9,238 |
| Ra (Evolution I) | 3,278 | 6,421 | 9,699 |
| Rachis Dragon | 2,736 | 6,384 | 9,120 |
| Rahaj | 3,002 | 6,438 | 9,440 |
| Rama | 6,420 | 3,008 | 9,428 |
| Rama (Evolution I) | 6,741 | 3,158 | 9,899 |
| Rankim | 3,209 | 6,127 | 9,336 |
| Rankim (Evolution I) | 3,369 | 6,433 | 9,802 |
| Rattlefire | 3,115 | 5,785 | 8,900 |
| Red Dolphin | 4,640 | 4,553 | 9,193 |
| Reenja | 2,998 | 6,440 | 9,438 |
| Regan | 6,138 | 3,152 | 9,290 |
| Reincarnated Vidar | | | |
| Reincarnated Vidar (Evolution I) | 7,393 | 2,607 | 10,000 |
| Reincarnated Vidar (Reverge Evolution I, 7*) | | | |
| Reincarnated Vidar (Reverge Evolution II, 7*) | 8,286 | 3,752 | 12,038 |
| Repulsive Fangworm | 6,101 | 3,192 | 9,293 |
| Rhob Marten (The 8th) | 3,061 | 5,887 | 8,948 |
| Rhob Marten (The 9th) | 3,195 | 6,831 | 10,026 |
| Rhob the Sorcerer | 2,929 | 7,103 | 10,032 |
| Rigid Dingoman | 6,174 | 3,017 | 9,191 |
| Rigid Dingoman (Evolution I) | 6,482 | 3,167 | 9,649 |
| Ripper Raff | 6,317 | 3,078 | 9,395 |
| Ripper Raff (Evolution I) | 6,632 | 3,231 | 9,863 |
| Rising Tide | 6,000 | 3,500 | 9,500 |
| Rising Tide (Evolution I) | 6,300 | 3,675 | 9,975 |
| Robyn the Tinkerer | 6,225 | 2,973 | 9,198 |
| Robyn the Tinkerer (Evolution I) | 6,537 | 3,122 | 9,659 |
| Rogurf | 4,950 | 3,850 | 8,800 |
| Ronaxana | 6,526 | 2,911 | 9,437 |
| Rongzel | | | |
| Rongzel (Evolution I) | 6,440 | 3,017 | 9,457 |
| Rongzel (Reverge, 7*) | | | |
| Rongzel (Reverge Evolution I, 7*) | | | |
| Rongzel (Reverge Evolution II, 7*) | 8,580 | 3,916 | 12,496 |
| Rosaline | 3,180 | 6,100 | 9,280 |
| Roudy Dingoman | 5,324 | 3,059 | 8,383 |
| Roudy Dingoman (Evolution I) | 5,590 | 3,211 | 8,801 |
| Rubie | 3,000 | 6,119 | 9,119 |
| Ruciana | | | |
| Ruciana (Evo I) | 6,728 | 3,267 | 9,995 |
| Rupture | 2,590 | 7,233 | 9,823 |
| Sabnock | 6,228 | 3,058 | 9,286 |
| Sagittarius | 3,563 | 5,734 | 9,297 |
| Sagittarius (Evolution I) | 3,741 | 6,020 | 9,761 |
| Saguinus | 6,120 | 3,274 | 9,394 |
| Saguinus (Evolution I) | 6,429 | 3,437 | 9,863 |
| Sairalinde | 4,408 | 4,408 | 8,816 |
| Salita Dragon | 4,737 | 4,373 | 9,110 |
| Santa Zuex | 6,315 | 2,950 | 9,265 |
| Santa´s Elves | 6,251 | 3,079 | 9,330 |
| Savage Polar Bear | 6,200 | 3,317 | 9,517 |
| Scornfoot | 3,475 | 5,435 | 8,910 |
| Scornfoot (Evolution I) | 3,648 | 5,706 | 9,354 |
| Scorpio | 5,983 | 3,255 | 9,238 |
| Scorpio (Evolution I) | 6,281 | 3,417 | 9,698 |
| Scurra | 3,189 | 6,122 | 9,311 |
| Scylla | 5,565 | 3,664 | 9,229 |
| Scylla (Evolution I) | 5,834 | 3,847 | 9,690 |
| Sea Tiger | | | |
| Sea Tiger (Evolution I) | 5,892 | 2,901 | 8,793 |
| Senveks | 6,399 | 3,012 | 9,411 |
| Senveks (Evolution I) | 6,718 | 3,162 | 9,880 |
| Serementha | 5,381 | 3,766 | 9,147 |
| Shakle | 3,118 | 5,772 | 8,890 |
| Shakle (Evolution I) | 3,278 | 6,060 | 9,338 |
| Shayde | 4,903 | 4,323 | 9,226 |
| Shilanti | 6,618 | 2,890 | 9,508 |
| Shilanti (Evolution 1) | 6,949 | 3,035 | 9,984 |
| Shrike | 2,842 | 7,054 | 9,896 |
| Silver Horn | 3,212 | 6,088 | 9,300 |
| Silver Magpie Leader | 3,393 | 5,925 | 9,318 |
| Silverhide | 5,126 | 4,254 | 9,380 |
| Simantra | 4,838 | 4,483 | 9,321 |
| Simantra (Evolution I) | 5,079 | 4,707 | 9,786 |
| Sin Sabnock | 6,303 | 3,075 | 9,378 |
| Sinder | 3,526 | 5,289 | 8,815 |
| Sinder (Evolution I) | 3,702 | 5,553 | 9,255 |
| Sinigang | 5,821 | 2,514 | 8,335 |
| Sinigang (Evo I) | 6,112 | 2,639 | 8,751 |
| Sinigang (Reverge, 7*) | | | |
| Sinigang (Reverge Evo I, 7*) | | | |
| Sinigang (Reverge Evo II, 7*) | 8,603 | 2,985 | 11,588 |
| Sir Demetrius | 6,293 | 3,014 | 9,307 |
| Skadi | 4,122 | 5,090 | 9,212 |
| Skadi (Evolution I) | 4,328 | 5,344 | 9,672 |
| Skelta | 6,154 | 3,148 | 9,302 |
| Skinkx | 3,298 | 6,377 | 9,675 |
| Skull King McGregory | 3,789 | 5,666 | 9,455 |
| Slagon | 2,919 | 6,323 | 9,242 |
| Sloth | 6,314 | 3,071 | 9,385 |
| Sloth (Evolution I) | 6,629 | 3,224 | 9,853 |
| Smoldering Stone Leopard | 4,982 | 4,991 | 9,973 |
| Soul Sniffer | 7,701 | 1,819 | 9,520 |
| Soul Sniffer (Evolution I) | 8,086 | 1,909 | 9,995 |
| Spiketak | 6,002 | 3,310 | 9,312 |
| Starling | 2,668 | 3,310 | 9,312 |
| Steel Boar Zhu | 4,619 | 4,639 | 9,258 |
| Steel Boar Zhu (Evolution I) | 4,849 | 4,870 | 9,719 |
| Steelhoof Linos | 3,128 | 6,246 | 9,374 |
| Stompt | 3,667 | 5,279 | 8,946 |
| Stompt (Evolution I) | 3,850 | 5,542 | 9,392 |
| Stuartus Evangel | 2,886 | 6,391 | 9,277 |
| Suhlin | 4,129 | 5,088 | 9,217 |
| Suhlin (Evolution I) | 4,335 | 5,342 | 9,677 |
| Superintendent McQueen | 3,044 | 6,345 | 9,389 |
| Sylvaio | 3,004 | 6,367 | 9,371 |
| Tandra | 3,374 | 5,516 | 8,890 |
| Tandra (Evolution I) | 3,542 | 5,791 | 9,333 |
| Taurus | 3,766 | 5,577 | 9,343 |
| Taurus (Evolution I) | 3,954 | 5,855 | 9,809 |
| Techt | 6,422 | 2,891 | 9,313 |
| Techt (Evolution I) | 6,743 | 3,035 | 9,778 |
| Tezcatlipoca | 2,986 | 6,580 | 9,566 |
| Tezcatlipoca (Evolution I) | 3,136 | 6,910 | 10,046 |
| The Bruiser | 2,938 | 6,506 | 9,444 |
| The Death | 5,685 | 3,623 | 9,308 |
| The Death (Evolution I) | 5,969 | 3,804 | 9,773 |
| The Devil | 6,150 | 3,043 | 9,193 |
| The Don's Wife | 2,892 | 6,559 | 9,451 |
| The Doppelganger | 3,547 | 6,097 | 9,644 |
| The Enforcer | 6,578 | 2,867 | 9,445 |
| The Fool | 5,571 | 3,606 | 9,177 |
| The Fool (Evolution I) | 5,849 | 3,786 | 9,635 |
| The Hanged Man | 5,583 | 3,618 | 9,201 |
| The Hanged Man (Evolution I) | 5,862 | 3,798 | 9,660 |
| The Hermit | 3,105 | 6,146 | 9,251 |
| The Hermit (Evolution I) | 3,260 | 6,453 | 9,713 |
| The High Priestess | 3,500 | 5,699 | 9,199 |
| The High Priestess (Evolution I) | 3,675 | 5,983 | 9,658 |
| The Honey Trap | 6,589 | 2,910 | 9,499 |
| The Lovers | 2,968 | 6,307 | 9,275 |
| The Lovers (Evolution I) | 3,116 | 6,622 | 9,737 |
| The Magician | 5,731 | 3,535 | 9,266 |
| The Magician (Evolution I) | 6,017 | 3,711 | 9,728 |
| The Meat eating Sheep | 4,889 | 4,611 | 9,500 |
| The Moon | 6,195 | 3,143 | 9,338 |
| The Moon (Evolution I) | 6,504 | 3,300 | 9,804 |
| The Pack | 6,377 | 2,924 | 9,301 |
| The Pack (Evolution I) | 6,695 | 3,070 | 9,765 |
| The Scorpion Scourge | 2,946 | 6,338 | 9,284 |
| The Scorpion Scourge (Evolution I) | 3,094 | 6,655 | 9,749 |
| The Star | 4,681 | 4,681 | 9,362 |
| The Star (Evolution I) | 4,915 | 4,915 | 9,830 |
| The Tower Bearer | 2,986 | 6,816 | 9,802 |
| The Tower Bearer (Evolution I) | 3,135 | 7,156 | 10,291 |
| The Wheel of Fortune | 4,673 | 4,673 | 9,346 |
| The Wheel of Fortune (Evolution I) | 4,906 | 4,906 | 9,812 |
| Thrush | 7,177 | 2,715 | 9,892 |
| Tiberius | 6,301 | 2,992 | 9,293 |
| Tiberius of the Deep | 6,383 | 3,011 | 9,394 |
| Tiburon Commander | 6,361 | 2,924 | 9,285 |
| Tiburon Commander (Evolution I) | 6,680 | 3,071 | 9,751 |
| Tiernon | 6,289 | 3,076 | 9,365 |
| Tigamus | | | |
| Time Guards | 3,003 | 7,006 | 10,009 |
| Time Prowlers | 7,006 | 3,003 | 10,009 |
| Tornadia | 3,087 | 5,895 | 8,982 |
| Tornadia (Evolution I) | 3,241 | 6,189 | 9,430 |
| Tribal Panthankra | 3,305 | 6,029 | 9,334 |
| Tristan | 5,573 | 3,642 | 9,215 |
| Tristan (Evolution I) | 5,851 | 3,824 | 9,675 |
| Unbreakable Demon Wall | 3,234 | 6,168 | 9,402 |
| Undead Drove | | | |
| Undead Horde | | | |
| Undead Mass | | | |
| Undead Mob | | | |
| Undead Pack | | | |
| Undertaker | 5,979 | 3,292 | 9,271 |
| Unferth | 6,831 | 2,688 | 9,519 |
| Unferth (Evolution I) | 7,173 | 2,823 | 9,996 |
| Unicorn Kelpie | 6,306 | 3,105 | 9,411 |
| Usagi | 6,222 | 2,931 | 9,153 |
| Usagi (Evolution I) | 6,534 | 3,078 | 9,612 |
| Valak | 5,334 | 3,556 | 8,890 |
| Valak (Evolution I) | 5,600 | 3,733 | 9,333 |
| Valkyrie | 2,845 | 6,635 | 9,480 |
| Vermrok Treesplitter | 6,053 | 3,289 | 9,342 |
| Vernal Demon | 6,398 | 2,744 | 9,142 |
| Verona | 5,176 | 3,840 | 9,061 |
| Verona (Evolution I) | 5,434 | 4,032 | 9,466 |
| Vertleaf | 3,033 | 6,277 | 9,310 |
| Vespillo | 3,154 | 6,121 | 9,275 |
| Vestrik | 2,727 | 6,381 | 9,108 |
| Vestrik (Evolution I) | 2,864 | 6,701 | 9,565 |
| Vidar | 2,550 | 6,935 | 9,485 |
| Vidar (Evolution I) | 2,678 | 7,282 | 9,960 |
| Vile Dyr | 6,874 | 2,602 | 9,476 |
| Vile Dyr (Evolution I) | 7,218 | 2,733 | 9,951 |
| Vile Imp | 6,028 | 3,297 | 9,325 |
| Violet Hatchling | 6,701 | 3,090 | 9,791 |
| Viperiel | 6,399 | 3,008 | 9,407 |
| Volo Dragon | 4,585 | 4,585 | 9,170 |
| Voltic Golem | 6,200 | 3,000 | 9,200 |
| Voltar | 4,372 | 4,548 | 8,920 |
| Vulpina | 4,538 | 4,783 | 9321 |
| Vulpina (Evolution I) | 4,764 | 5,022 | 9,786 |
| Wealthow | 5,173 | 4,677 | 9,850 |
| White Dolphin | 4,553 | 4,640 | 9,193 |
| Wild Dingoman | 4,666 | 3,919 | 8,585 |
| Wild Dingoman (Evolution I) | 4,899 | 4,114 | 9,013 |
| Woolly Olyphant | 3,101 | 6,778 | 9,879 |
| Worea | 3,144 | 5,356 | 8,500 |
| Wrathful Spirit | 7,155 | 2,920 | 10,075 |
| Wu | 6,381 | 2,951 | 9,332 |
| Wu (Evolution I) | 6,701 | 3,099 | 9,800 |
| Wyvern | 3,111 | 6,119 | 9,230 |
| Xanthippe | 6,433 | 2,979 | 9,412 |
| Xanthippe (Evolution I) | 6,754 | 3,172 | 9,881 |
| Xaveak | 6,155 | 3,223 | 9,378 |
| Xaveak (Evolution I) | 6,462 | 3,384 | 9,846 |
| Yellow Dolphin | 4,637 | 4,556 | 9,193 |
| Youkahainen | 3,036 | 6,377 | 9,413 |
| Young Adalphine Dragon | 6,772 | 3,250 | 10,022 |
| Zaxys | 3,030 | 6,357 | 9,387 |
| Zealk | 4,851 | 3,969 | 8,820 |
| Zuex | 6,303 | 2,927 | 9,230 |
| Zuex (Evolution I) | 6,618 | 3,073 | 9,691 |
Return to Top
Rarity 5 Warriors - Max Strength (Level 100)

| Warrior | Attack | Defense | Total |
| --- | --- | --- | --- |
| Abducted Ashyln | 2,804 | 2,520 | 5,324 |
| Aldebeast | 3,855 | 1,791 | 5,646 |
| Amphie Marina | 2,590 | 3,060 | 5,650 |
| Anglo | 2,161 | 3,241 | 5,402 |
| Anglo (Evolution I) | 2,269 | 3,403 | 5,672 |
| Apothecary | 1,554 | 4,051 | 5,605 |
| Argius | 1,767 | 3,451 | 5,218 |
| Auburn Magpie | 3,025 | 2,935 | 5,960 |
| Azure Magpie | 3,015 | 2,945 | 5,960 |
| Baby Adalphine Dragon | 3,822 | 3,011 | 6,833 |
| Balderbash | 3,513 | 2,004 | 5,517 |
| Balrag | 3,831 | 1,685 | 5,516 |
| Bashorn | 3,624 | 1,716 | 5,340 |
| Bashorn (Evolution I) | 3,805 | 1,801 | 5,606 |
| Battra | 3,831 | 1,564 | 5,395 |
| Baum Dragon | 3,635 | 2,008 | 5,643 |
| Benvolio | 3,914 | 1,691 | 5,605 |
| Blind Wolfhound | 2,591 | 4,207 | 6,798 |
| Blood Jackdaw | 3,211 | 2,116 | 5,327 |
| Blood Wolfhound | 4,202 | 2,687 | 6,889 |
| Bobo | 3,576 | 1,674 | 5,250 |
| Borowyn | 3,750 | 1,674 | 5,424 |
| Bors | 3,371 | 1,920 | 5,291 |
| Cardinel | 2,877 | 2,773 | 5,650 |
| Chasm Troll | 3,608 | 1,797 | 5,405 |
| Chief Derog | 1,915 | 4,998 | 6,913 |
| Churchgrim | 1,786 | 3,639 | 5,425 |
| Clubhead | 3,412 | 1,998 | 5,410 |
| Clubhead (Evolution I) | 3,582 | 2,097 | 5,679 |
| Cockatrice | 2,694 | 2,694 | 5,388 |
| Commander Cobra | 1,807 | 3,620 | 5,427 |
| Corvus Cadaver | 1,999 | 3,322 | 5,321 |
| Crater Troll | 3,002 | 2,551 | 5,553 |
| Crimson Hatchling | 2,600 | 3,000 | 5,600 |
| Crimson Magpie | 3,020 | 2,940 | 5,960 |
| Dark Pawn | 2,704 | 2,704 | 5,408 |
| Dasher | 2,372 | 3,006 | 5,378 |
| Dauthus | 3,198 | 2,167 | 5,365 |
| Deminnia | 3,621 | 1,830 | 5,451 |
| Demon Hatchling | 4,671 | 1,134 | 5,805 |
| Dinendal | 2,197 | 3,072 | 5,269 |
| Dozor | 2,571 | 2,933 | 5,504 |
| Draconious | 2,570 | 2,675 | 5,245 |
| Eaglemane | 2,818 | 2,612 | 5,430 |
| Eaglemane (Evolution I) | 2,958 | 2,742 | 5,700 |
| Edeva | 3,198 | 2,132 | 5,330 |
| Edeva (Evolution I) | 3,357 | 2,238 | 5,595 |
| Edward | 2,144 | 3,135 | 5,279 |
| Eidolon | 3,731 | 1,599 | 5,330 |
| Eidolon (Evolution I) | 3,917 | 1,678 | 5,595 |
| Elmort | 2,638 | 2,652 | 5,290 |
| Elmort (Evolution I) | 2769 | 2784 | 5553 |
| Emerald | 2,625 | 2,625 | 5,250 |
| Emerald (Evolution I) | 2,756 | 2,756 | 5,512 |
| Emerald Magpie | 3,030 | 2,930 | 5,960 |
| Enecril | 3,409 | 1,994 | 5,403 |
| Esther | 2,007 | 3,543 | 5,550 |
| Eternal Blood Ridgeback | 2,585 | 2,443 | 5,028 |
| Eternal Bluot Hound | 3,411 | 1,592 | 5,003 |
| Feralis | 3,235 | 2,567 | 5,802 |
| Ferius | 3,235 | 2,567 | 5,802 |
| Flesh Ghoul | 3,881 | 1,912 | 5,793 |
| Gaheris | 2,538 | 2,770 | 5,308 |
| Galean | 1,975 | 3,460 | 5,435 |
| Gigax the Wicked | 2,245 | 3,550 | 5,795 |
| Glina Dragon | 4,002 | 2,209 | 6,211 |
| Gnag Rotstrip | 3,387 | 2,111 | 5,498 |
| Gold Horn | ? | ? | ? |
| Gooph | 3,389 | 2,021 | 5,410 |
| Gouge | 3,174 | 2,116 | 5,290 |
| Gouge (Evolution I) | 3,332 | 2,221 | 5,553 |
| Grapnel Dragon | 2,144 | 3,086 | 5,230 |
| Grimnaag | 3,822 | 2,234 | 6,056 |
| Grog | 3,551 | 1,860 | 5,411 |
| Gulch Dragon | 3,776 | 2,101 | 5,877 |
| Gyan | 3,249 | 1,991 | 5,240 |
| Harpila | 1,700 | 3,610 | 5,310 |
| Healer Wolfhound | 3,472 | 3,398 | 6,870 |
| Herzog | 3,619 | 1,954 | 5,573 |
| Hilts | 1,826 | 3,721 | 5,547 |
| Holy Pawn | 3,722 | 1,673 | 5,395 |
| Hornaxe | 2,475 | 2,915 | 5,390 |
| Hornaxe (Evolution I) | 2,598 | 3,060 | 5,658 |
| Iku-Turso | 3,408 | 1,935 | 5,343 |
| Ironaxe | 3,246 | 2,164 | 5,410 |
| Ironaxe (Evolution I) | 3,408 | 2,272 | 5,680 |
| Klyptos | 2,577 | 2,913 | 5,490 |
| Lecktor | 3,844 | 1,705 | 5,549 |
| Leto | 2,412 | 2,948 | 5,360 |
| Leto (Evolution I) | 2,532 | 3,095 | 5,627 |
| Lexia | 2,615 | 2,615 | 5,230 |
| Lightarrow | 3,246 | 2,124 | 5,370 |
| Lightarrow (Evolution I) | 3,408 | 2,230 | 5,638 |
| Lorelle | 1,859 | 3,452 | 5,311 |
| Lorelle (Evolution I) | 1,951 | 3,624 | 5,575 |
| Luke and Hilts | 1,826 | 3,721 | 5,547 |
| Luna | 3,403 | 1,832 | 5,235 |
| Maevin | 3,543 | 1,716 | 5,259 |
| Magenta Magpie | 3,010 | 2,950 | 5,960 |
| Magma Dragon | 1,837 | 3,888 | 5,725 |
| Maladus | 3,603 | 1,795 | 5,398 |
| Maniac Mansford the 7th | 2,800 | 2,775 | 5,575 |
| Maniac Mansford the 8th | 3,104 | 2,998 | 6,102 |
| Maniac Mansford the 9th | 3,351 | 3,288 | 6,639 |
| Maniac Mansford the 10th | 3,599 | 3,567 | 7,166 |
| Marina | 2,440 | 2,785 | 5,225 |
| Max | 1,691 | 3,611 | 5,302 |
| McGregory | 2,877 | 2,789 | 5,666 |
| Miranda | 2,578 | 3,280 | 5,858 |
| Moolke | 2620 | 2701 | 5321 |
| Nick Bottom | 2,169 | 3,157 | 5,326 |
| Obeah | 2,688 | 2,562 | 5,250 |
| Obeah (Evolution I) | 2,822 | 2,690 | 5,512 |
| Ocustrum | 3,455 | 1,878 | 5,333 |
| Orphic | 2,754 | 2,636 | 5,390 |
| Orphic (Evolution I) | 2,891 | 2,767 | 5,658 |
| Phantom Wolfhound | 1,911 | 4,955 | 6,866 |
| Phil | 3,210 | 2,222 | 5,432 |
| Pigsy | ? | ? | ? |
| Pigsy (Evolution I) | ? | ? | ? |
| Power Wolfhound | 5,021 | 1,892 | 6,913 |
| Puck | 3,187 | 2,363 | 5,550 |
| Quarterbashorn #49 | 4,949 | 490 | 5,439 |
| Raid Dragon | 2,995 | 2,451 | 5,446 |
| Raid Dragon (Evolution I) | 3,144 | 2,573 | 5,717 |
| Ramshard | 1,851 | 3,591 | 5,442 |
| Ramshard (Evolution I) | 1,943 | 3,770 | 5,713 |
| Reaper Knight | 2,718 | 2,612 | 5,330 |
| Reaper Knight (Evolution I) | 2,853 | 2,742 | 5,595 |
| Rhob Marten the 6th | 2,376 | 3,466 | 5,842 |
| Rhob Marten the 7th | 2,898 | 4,036 | 6,934 |
| Rhoda | 3,378 | 2,132 | 5,510 |
| Roc | 4,009 | 1,527 | 5,536 |
| Ruciyan | 4,255 | 2,745 | 7,000 |
| Rockore | 2,156 | 3,234 | 5,390 |
| Rudolph | 3,010 | 2,368 | 5,378 |
| Russet Lizard | 2,477 | 2,833 | 5,310 |
| Samara | 2,781 | 2,689 | 5,470 |
| Samsa | 2,064 | 3,360 | 5,424 |
| Sandstone Hatchling | 3,000 | 2,600 | 5,600 |
| Scathe | 1,816 | 3,524 | 5,340 |
| Scathe (Evolution I) | 1,906 | 3,700 | 5,606 |
| Scythe | 3,812 | 1,634 | 5,446 |
| Scythe (Evolution I) | 4,002 | 1,715 | 5,717 |
| Shadowoak | 2,672 | 2,568 | 5,240 |
| Skeletal General | 3,631 | 2,117 | 5,748 |
| Slate Hatchling | 2,600 | 3,000 | 5,600 |
| Slink | 2,511 | 2,831 | 5,342 |
| Slink (Evolution I) | 2636 | 2972 | 5608 |
| Slumberjack | 2,466 | 2,965 | 5,431 |
| Tau | 2,141 | 3,211 | 5,352 |
| Tau (Evolution I) | 2,248 | 3,371 | 5,619 |
| Teires | 1,907 | 3,508 | 5,415 |
| Tempest | 1,818 | 3,432 | 5,250 |
| Tempest (Evolution I) | 1,908 | 3,603 | 5,511 |
| Thin Lizzy | 2,711 | 2,688 | 5,399 |
| Thunderscar | 3,189 | 2,211 | 5,400 |
| Tonglash | 2,178 | 3,267 | 5,445 |
| Tonglash (Evolution I) | 2,286 | 3,430 | 5,716 |
| Torrin | 1,812 | 3,498 | 5,310 |
| Torrin (Evolution I) | 1902 | 3672 | 5574 |
| Trojan | 2,948 | 2,412 | 5,360 |
| Turkey Imp | 1,673 | 3,717 | 5,390 |
| Turquoise Hatchling | 3,000 | 2,600 | 5,600 |
| Tuske | 3,456 | 1,948 | 5,230 |
| Ulixes | 3,564 | 1,836 | 5,400 |
| Ulixes (Evolution I) | 3,742 | 1,927 | 5,669 |
| Uzthug | 1,947 | 3,462 | 5,409 |
| Veille | 2,040 | 3,190 | 5,230 |
| Veille (Evolution I) | 2,142 | 3,349 | 5,491 |
| Vera | 2,044 | 3,501 | 5,545 |
| Vera (Evolution I) | 2,146 | 3,676 | 5,822 |
| Vortax | 2,351 | 2,991 | 5,342 |
| Vortax (Evolution I) | 2468 | 3140 | 5608 |
| Wichtlein | 2,694 | 2,694 | 5,388 |
| Wild Turkey | 3,761 | 1,650 | 5,411 |
| Wizard Dragon | 3,559 | 1,927 | 5,486 |
| Wraith | 3,439 | 1,811 | 5,250 |
| Wraith (Evolution I) | 3610 | 1901 | 5511 |
Return to Top
Rarity 4 Warriors - Max Strength (Level 100)

| Warrior | Attack | Defense | Total |
| --- | --- | --- | --- |
| Alypius | 1,547 | 3,090 | 4,637 |
| Ashyln von Sidow | 2,408 | 2,342 | 4,750 |
| Azinone | 2,477 | 2,333 | 4,810 |
| Bivious | 2,856 | 1,914 | 4,770 |
| Bluot Hound | 3,211 | 1,494 | 4,705 |
| Boagreen | 1,493 | 3,322 | 4,815 |
| Bonepit | 3,276 | 1,414 | 4,690 |
| Brundle | 3,057 | 1,794 | 4,851 |
| Bulltor | 3,222 | 1,448 | 4,880 |
| Burlhusk | 2,155 | 2,725 | 4,880 |
| Calamor | 2,180 | 2,613 | 4,793 |
| Cragge Troll | 2,400 | 2,390 | 4,790 |
| Doulf | 1,597 | 3,210 | 4,807 |
| Dusk Scorpion | 2,245 | 2,456 | 4,701 |
| Feldspar | 1,998 | 2,637 | 4,635 |
| Flame Dragon | 1,672 | 3,284 | 4,956 |
| Gale Dragon | 3,191 | 1,603 | 4,794 |
| Higgov | 1,899 | 2,499 | 4,398 |
| James | 1,665 | 3,051 | 4,716 |
| Jewelarch | 1,485 | 3,155 | 4,640 |
| Jihi | 2,318 | 2,318 | 4,636 |
| Kendzee | 3,002 | 1,828 | 4,830 |
| Kiera | 2,359 | 2,371 | 4,730 |
| Komode | 2,415 | 2,415 | 4,830 |
| Krystal | 3,159 | 1,511 | 4,670 |
| Latha | 2,403 | 2,403 | 4,806 |
| Levos | 1,743 | 2,937 | 4,680 |
| Liontalon Dragon | 3,442 | 1,815 | 5,257 |
| Lorelae | 2,453 | 2,337 | 4,790 |
| Madison | 3,188 | 1,663 | 4,851 |
| Maniac Mansford the 4th | 1,745 | 1,696 | 3,441 |
| Maniac Mansford the 5th | 2,022 | 1,971 | 3,993 |
| Maniac Mansford the 6th | 2,394 | 2,356 | 4,750 |
| Martin | 2,214 | 2,519 | 4,733 |
| Mawl | 2,791 | 1,861 | 4,652 |
| Mosura | 1,723 | 3,146 | 4,869 |
| Phoenix | 2,453 | 2,337 | 4,790 |
| Puny Turkey | 1,874 | 1,874 | 3,748 |
| Raven | 1,632 | 3,198 | 4,830 |
| Rhob Marten the 4th | 1,411 | 2,578 | 3,989 |
| Rhob Marten the 5th | 1,982 | 3,075 | 5,057 |
| Ruyon | 3,634 | 2,366 | 6,000 |
| Silverleaf | 3,268 | 1,552 | 4,820 |
| Terragen | 2,229 | 2,500 | 4,729 |
| Tytus | 1,441 | 3,361 | 4,802 |
| Urgner | 2,541 | 1,864 | 4,405 |
| Whitefang | 1,836 | 2,934 | 4,770 |
| Wren | 1,398 | 3,262 | 4,660 |
Return to Top
Rarity 3 Warriors - Max Strength (Level 100)

| Warrior | Attack | Defense | Total |
| --- | --- | --- | --- |
| Aumstern | 2,727 | 1,343 | 4,070 |
| Blood Ridgeback | 2,107 | 2,073 | 4,180 |
| Bloodfiend | 1,784 | 2,419 | 4,203 |
| Bowden | 1,965 | 2,235 | 4,200 |
| Briar | 2,111 | 2,111 | 4,222 |
| Brother Isaac | 1,471 | 2,661 | 4,132 |
| Bumble Belly | 1803 | 1803 | 3606 |
| Cane | 1,474 | 2,737 | 4,211 |
| Comissari | 2,727 | 1,363 | 4,090 |
| Crow Dragon | 2,821 | 1,448 | 4,269 |
| Fire Dragon | 1,423 | 2,774 | 4,197 |
| Flesore | 2,817 | 1,383 | 4,200 |
| Granger | 2,630 | 1,590 | 4,220 |
| Gogak | 1,423 | 713 | 2,136 |
| Helene | 1,636 | 2,454 | 4,090 |
| Kinsey | 2,968 | 1,272 | 4,240 |
| Krovam | 2,190 | 2,010 | 4,200 |
| Kull | 2,912 | 1,248 | 4,160 |
| Lightcrest | 1,696 | 2,544 | 4,240 |
| Maniac Mansford the 2nd | 982 | 933 | 1,915 |
| Maniac Mansford the 3rd | 1,322 | 1,278 | 2,600 |
| Mouldern | 1,688 | 2,532 | 4,220 |
| Nightscream | 2,151 | 2,151 | 4,302 |
| Nikko Dragon | 2,619 | 1,359 | 3,978 |
| Nuk | 2,635 | 1,666 | 4,201 |
| Prowler | 2,161 | 2,161 | 4,322 |
| Rancor | 1,236 | 2,884 | 4,120 |
| Rhob Marten the 3rd | 1,032 | 1,478 | 2,510 |
| Sabre | 2,856 | 1,224 | 4,080 |
| Sinew | 1,644 | 2,466 | 4,110 |
| Skirm | 2,111 | 2,111 | 4,222 |
| Splinter | 2,491 | 1,661 | 4,152 |
| Tinder Dragon | 2,996 | 1,529 | 4,525 |
Return to Top
Rarity 2 Warriors - Max Strength (Level 100)

| Warrior | Attack | Defense | Total |
| --- | --- | --- | --- |
| Balwolf | 2,353 | 1,267 | 3,620 |
| Carne | 1,851 | 1,719 | 3,570 |
| Maniac Mansford | 660 | 589 | 1,249 |
| Munchkin Dragon | 2,408 | 1,187 | 3,595 |
| Rhob Marten the 2nd | 503 | 1,031 | 1,534 |
| Snarl | 1,795 | 1,795 | 3,590 |
| Straggle | 1,296 | 2,314 | 3,610 |
| Vambrace | 1,867 | 1,758 | 3,625 |
| Winkie Dragon | 2,508 | 1,256 | 3,764 |
Return to Top
Rarity 1 Warriors - Max Strength (Level 100)

| Warrior | Attack | Defense | Total |
| --- | --- | --- | --- |
| | 55 | 48 | 103 |
| Emily | 1.666 | 1.666 | 3.332 |
| Karen | 1,666 | 1,666 | 3,332 |
| Lisa | 1,666 | 1,666 | 3,332 |
| Rhob Marten | 297 | 499 | 796 |
| Sarah | 1,666 | 1,666 | 3,332 |
| Susan | 1,666 | 1,666 | 3,332 |
| Spinderler | 2,144 | 1,176 | 3,320 |
| Tot Dragon | 2,210 | 1,113 | 3,323 |
Return to Top
Rarity 1 Warriors - Max Strength (Level 100)
Warrior
Attack
Defense
Total

Hallucination: [Fury] 10% activation chance when placed as a leader. Increase damage to Raid Boss by 30%.

Possession Ritual: [Siege Aegis] 5% activation chance when 3 warriors with Possession Ritual are placed as leaders. Reduce damge from Raid Boss by 30% for two turns.

1.666
1.666
3.332

Psychokinesis: [Fury] 10% activation chance when placed as a leader. Increase damage to Raid Boss by 50%.

Possession Ritual: [Siege Aegis] 5% activation chance when 3 warriors with Possession Ritual are placed as leaders. Reduce damage from Raid Boss by 30% for two turns.

1,666
1,666
3,332

Hallucination: [Fury] 10% activation chance when placed as a leader. Increase damage to Raid Boss by 30%.

Possession Ritual: [Siege Aegis] 5% activation chance when 3 warriors with Possession Ritual are placed as leaders. Reduce damage from Raid Boss by 30% for two turns.

1,666
1,666
3,332

Mental Shock: [Fury] 5% activation chance when placed as a leader. Increase damage to Raid Boss by 70%.

Possession Ritual: [Siege Aegis] 5% activation chance when 3 warriors with Possession Ritual are placed as leaders. Reduce damage from Raid Boss by 30% for two turns.

1,666
1,666
3,332

Hallucination: [Fury] 10% activation chance when placed as a leader. Increase damage to Raid Boss by 30%.

Possession Ritual: [Siege Aegis] 5% activation chance when 3 warriors with Possession Ritual are placed as leaders. Reduce damage from Raid Boss by 30% for two turns.

1,666
1,666
3,332

Tiger Bite: [Fury] 10% activation chance when placed as a leader. Increase damage to Raid Boss by 30%.

Gruesome Feast: [Siege Fury] 10% activation chance when 3 warriors with Grusome Feast are placed as leaders. Increase damage to Raid Boss by 150%.

1,800
1,600
3,400

Tiger Bite: [Fury] 10% activation chance when placed as a leader. Increase damage to Raid Boss by 30%.

Gruesome Feast: [Siege Fury] 10% activation chance when 3 warriors with Grusome Feast are placed as leaders. Increase damage to Raid Boss by 150%.

1,800
1,600
3,400

Tiger Bite: [Fury] 10% activation chance when placed as a leader. Increase damage to Raid Boss by 30%.

Gruesome Feast: [Siege Fury] 10% activation chance when 3 warriors with Grusome Feast are placed as leaders. Increase damage to Raid Boss by 150%.

1,800
1,600
3,400

Tiger Bite: [Fury] 10% activation chance when placed as a leader. Increase damage to Raid Boss by 30%.

Gruesome Feast: [Siege Fury] 10% activation chance when 3 warriors with Grusome Feast are placed as leaders. Increase damage to Raid Boss by 150%.

1,800
1,600
3,400
Rarity 7 Warriors - Max Strength (Level 150)

| Warrior | Attack | Defense | Total |
| --- | --- | --- | --- |
| Base: Lights of Elegance: [Aegis] 10% activation chance when placed as a leader. Reduce damage from Raid Boss by 30% for two turns.  | 3,180 | 8,180 | 11,360 |
| Evolution I: Glitters of Elegance: [Aegis] x% activation chance when placed as a leader. Reduce damage from Raid Boss by x% for two turns. | | | |
| Evolution II: Flash of Elegance: [Aegis] 10% activation chance when placed as a leader. Reduce damage from Raid Boss by 50% for two turns. | 3,498 | 8,998 | 12,496 |
| Base: Aura of Protection: [Aegis] 10% activation chance when placed as a leader. Reduce damage from Raid Boss by 30% for two turns. | 4,210 | 8,340 | 12,550 |
| Evolution I: Aura of Divinity: [Aegis] 10% activation chance when placed as a leader. Reduce damage from Raid Boss by 40% for two turns. | | | |
| Evolution II: Aura of Divine Protection: [Aegis] 10% activation chance when placed as a leader. Reduce damage from Raid Boss by 50% for two turns. | 4,631 | 9,174 | 13,805 |
| Base: Holy Slash: [Fury] 5% activation chance when placed as a leader. Increase damage to Raid Boss by 30% for 1 turn. | 2,378 | 8,347 | 10,725 |
| Holy Redeemer (Evo I) | | | |
| Holy Redeemer (Evo II) | 2,615 | 9,181 | 11,796 |
Return to Top
How to contribute another Warrior
Edit
Edit and add a row for the missing warrior
Link the warrior name
Click on the (red) link to create the Warrior Card

type {{subst:Warrior|rarity = 6|race = Human}} (with the correct rarity and race of the warrior)
publish and continue editing
upload a Warrior Image
Return to Top