Backstory
Edit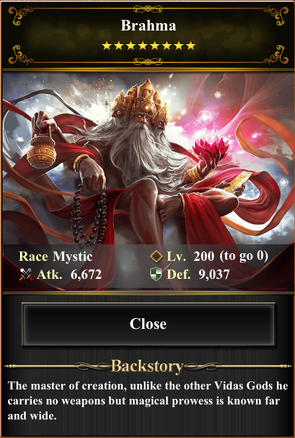 The master of creation, unlike the other Vidas Gods he carries no weapons but magical prowess is known far and wide.
Obtained by
Edit
Limited edition release in the Ultimate Box.
Currently?

Warrior Strength by Level
Level
Attack
Defense
1
...
200 (max)
6,672
9,037
∑
15,709
Return to Warrior Cards
Ad blocker interference detected!
Wikia is a free-to-use site that makes money from advertising. We have a modified experience for viewers using ad blockers

Wikia is not accessible if you've made further modifications. Remove the custom ad blocker rule(s) and the page will load as expected.